Back to top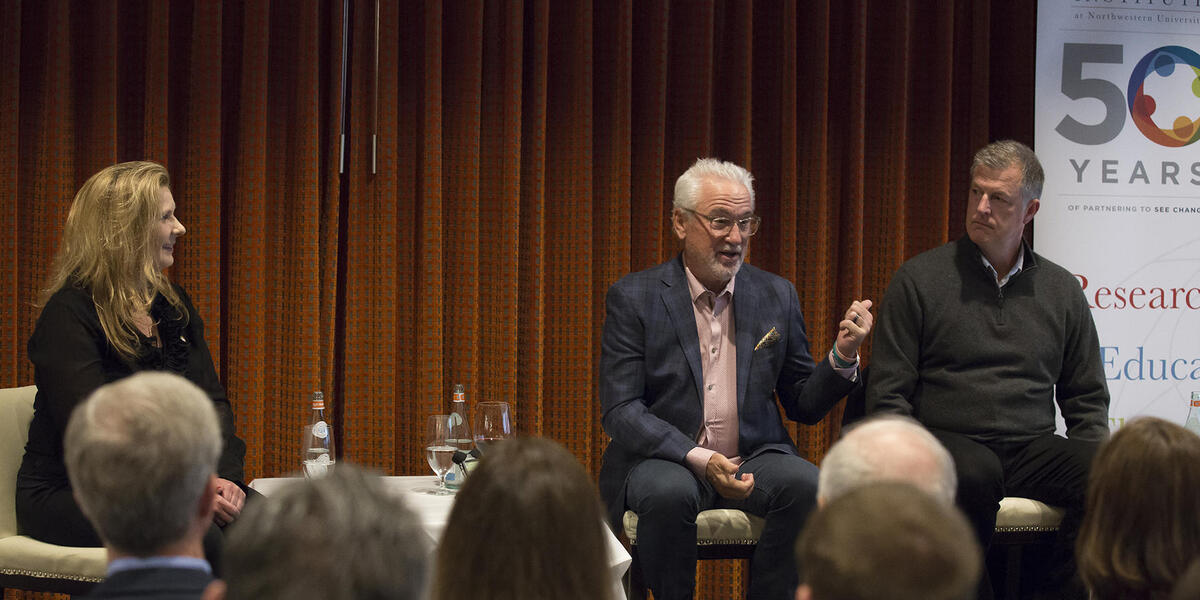 In conversation about top performance and mental health
On Thursday, May 2, in partnership with Respect 90 and Steak 48, The Family Institute at Northwestern University launched our 50th anniversary event series by hosting a conversation between Joe Maddon, Chicago Cubs manager, Bob Tewksbury, Chicago Cubs mental skills coach, and Danielle Black, Ph.D., LCP, therapist and director of the postdoctoral fellowship program at The Family Institute.
Titled "The Psychology of Top Performance," the panel discussed why mental skills' development is vital for the Cubs team as well as professional sports players in general. Maddon, who is a longtime advocate for mindfulness and mental well-being, said: "If my guys are thinking right, their physical mechanics will be right," stressing the importance of behavioral health in achieving whole health.
As May is Mental Health Awareness Month, the panel was also an opportunity for The Family Institute and our partners to break the stigma around mental illness that can discourage people from seeking the care that they need. Maddon also said: "The big thing to get by is the stigma of talking to a professional in the mental health industry. There is nothing weak about it whatsoever, it's just another tool to help you become better at what you do." 
Learn more about The Family Institute's 50 years of education, research and clinical practice through our 50th Anniversary Press Release.
Media coverage of the panel can be found in:
The Chicago Tribune - Lifestyles