Back to top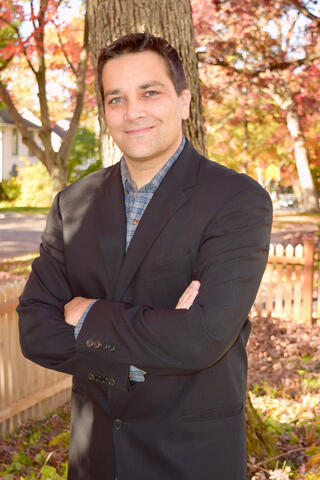 Professor of Psychology, Northwestern University
Principal Investigator, Adolescent Development and Preventive Treatment (ADAPT) Program
Education
Postdoctoral Fellowship, University of California Los Angeles
Ph.D., Emory University
Clinical Internship, University of California Los Angeles
B.A., University of California Santa Barbara
Issues I Treat
Anxiety Disorders
Depression / Mood Disorders
Life Stage Transitions
College (Transition to)
Parenthood (Transition to)
Stress Management
Workplace Issues
Work / Life Balance
Cultural Transition / Immigration Issues
Caregiver Issues
Therapists in Therapy
Types of Therapy
CBT-informed
Cognitive Behavioral Therapy (CBT)
Diagnostic Assessment
Humanistic Therapy
Interpersonal Therapy
Mindfulness & Behavior Therapies
About
Dr. Mittal is the David S. Holmes Professor of Brain Science in the Department of Psychology at Northwestern University and holds an appointment in the Department of Psychiatry in Northwestern Feinberg School of Medicine. He conducted graduate training at Emory University, and completed a specialized adolescent serious mental illness internship and postdoctoral program at UCLA. Over the past several years Dr. Mittal has published over two hundred and seventy-five articles working to understand causes behind mental illness among adolescents and young adults, and adults. This work has garnered large scale extramural funding from federal sources as well as a number of private foundations. Mittal has been the recipient of numerous awards and honors including an Endowed Chair, National Institute of Mental Health (NIMH) BRAINS award, Society for Research in Psychopathology (SRP) Early Career Award, Federation for Brain and Behavioral Sciences (FABBS) Early Career Award, and Brain and Behavior Research Foundation Independent Investigator Award.
Other Professional Involvement/Leadership Positions
Professor, Northwestern University
Director, Adolescent Development and Preventive Treatment Research Program
Co-Director, Institute for Innovations in Developmental Sciences (DevSci), Training Program
Associate Editor, Journal of Psychopathology and Clinical Science
Managing Editor, Schizophrenia Bulletin
Editorial Board, Psychological Review
Member, Association for Psychological Sciences
Member, American Psychological Association
Member, Society for Research in Psychopathology
Member, Biological Psychiatry
Member, Society for International Schizophrenia Research
Selected publications/presentations
Select examples from a list including over 275 publications.
Mittal, V.A, Bernard, J., Walther, S. (in press). Cerebellar-thalamic circuits play a critical role in psychomotor function. Molecular Psychiatry
Vargas, T., Mittal., VA 2021. Differentiating kinds of systemic stressors with relation to psychotic-like experiences in late childhood and early adolescence: the stimulation, discrepancy, and deprivation model of psychosis. Clinical Psych Science
Mittal VA, Walker EF, Struass, G. The COVID-19 pandemic introduces diagnostic and treatment planning complexity for individuals at clinical high-risk for psychosis. Schizophrenia Bulletin
Osborne, K.J., Zhang, W., Geiger, M., Farrens, J., Kraus, B., Glazer, J., Nusslock, R., Kappenman, E.S., Mittal, V.A (accepted). Neural mechanisms of motor dysfunction in individuals at clinical high-risk for psychosis: Evidence for impairments in motor activation. Journal of Psychopathology and Clinical Science.
Vargas T., Mittal V, The Critical Roles of Early Development, Stress and Environments in the Course of Psychosis. Annual Review of Developmental Psychology
Gupta, T., Osborne, K.J., Nadig, A., Haase, C.M.,** Mittal, V.A.** (in press). Alterations in facial expressions in individuals at risk for psychosis: A facial electromyography approach using emotionally evocative film clips. Psychological Medicine
Awards
Faculty Honor Roll- Mentorship- Office of Undergraduate Research 2022, Northwestern
David S. Holmes Professor of Brain Science, Endowed Chair, 2022 - Present
AT&T Research Chair, 2018-2021
Association for Psychological Science Fellow (APS) 2017- Present
Brain and Behavior Research Foundation, Independent Investigator, 2017
Early Career Award, Society for Research in Psychopathology (SRP), 2016
Early Career Impact Award, Federation of Associations in Behavioral and Brain Sciences (FABBS), 2016
Outstanding Faculty Research Award, University of Colorado Boulder, Department of Psychology and Neuroscience, 2014
National Institute of Health (NIH) Biobehavioral Research Awards for Innovative New Scientist (BRAINS) Recipient, 2011