Back to top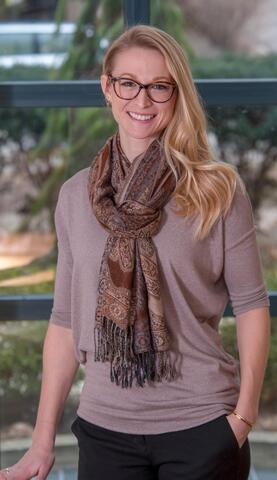 Education
M.S. in Marriage and Family Therapy — The Family Institute at Northwestern University
B.A. in Psychology — Wellesley College
I Treat
Child & Adolescent
15-20 Years Old
Couple & Marriage
Family
Individual
Young Adult
LGB/TQ+
Issues I Treat
Anxiety Disorders
Sport Psychology
Perfectionism
Premarital Counseling
Couples Conflict
Child Behavioral Problems
Divorce Impact on Children
Adult Children & Parent Relationship Issues
College (Transition to)
School Stress
Child-Parent Attachment Issues
Emotion Regulation Issues
Women's Issues
Divorce / Marital Separation / Post-Divorce Adjustment
Empty Nest Issues
LGB/TQ+ Identity & Relationships
Family of Origin Issues
Obsessive Compulsive Disorder (OCD)
Parenting Issues
Parenthood (Transition to)
Affairs & Infidelity
Remarriage
Sibling Issues
Step or Blended Families
Phobias
Types of Therapy
Cognitive Behavioral Therapy (CBT)
Couple Therapy
Family Therapy
Mindfulness & Behavior Therapies
Premarital Counseling
About
Though she is originally from the Western Suburbs of Chicago, Ms. Davis has lived in New England, the Mississippi Delta, the Appalachian hills and on the west coast. Whether through education, coaching, or therapy, she has served a diverse body of people in schools, offices and their homes. She also has experience collaborating with multiple service providers such as teachers, psychiatrists and probation officers, as she believes the work does not end when clients leave her office. Ms. Davis believes it is important that all professionals involved with a specific client system communicate with one another in order to provide clients with the best, most effective care possible.
Other Professional Involvement/Leadership Positions
Apart from being a staff therapist at The Family Institute, Ms. Davis is also the program director of the Making Smart Choices program in The Family Institute's Marriage and Family Therapy master's program. Through Making Smart Choices, students from a high school in the Western Suburbs who have been suspended from school can choose to participate in a four session program. While in the program, suspended students work with a student therapist who teaches them communication and conflict resolution skills. Ms. Davis trains new student therapists in the material, and acts as a liaison between student therapists and assistant principals to ensure that the program runs smoothly.
Insurance Accepted
Blue Cross Blue Shield
Self Pay
Out of Network Reimbursement