Back to top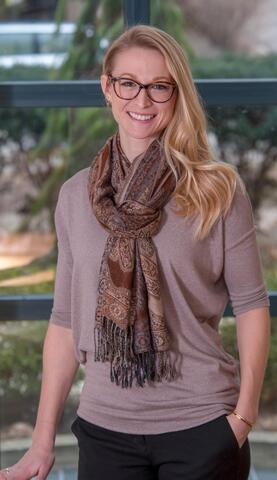 Education
M.S. in Marriage and Family Therapy — The Family Institute at Northwestern University
B.A. in Psychology — Wellesley College
I Treat
15-20 Years Old
Young Adult
Couple & Marriage
Family
LGB/TQ+
Issues I Treat
Sport Psychology
Anxiety Disorders
Obsessive Compulsive Disorder (OCD)
Premarital Counseling
Couples Conflict
Affairs & Infidelity
Emotion Regulation Issues
Perfectionism
Adult Children & Parent Relationship Issues
Work / Life Balance
College (Transition to)
Life Stage Transitions
LGB/TQ+ Identity & Relationships
Compulsions
Parenting Issues
Midlife (Transitions in)
Therapists in Therapy
Empty Nest Issues
School Stress
Sibling Issues
Stress Management
Step or Blended Families
Family of Origin Issues
Phobias
Grief & Loss
In-law Relationships
Types of Therapy
CBT-informed
Couple Therapy
Family Therapy
Premarital Counseling
About
Ms. Earl graduated with a Bachelor of Arts in Psychology from Wellesley College, taught 4th grade in the Mississippi Delta through Teach For America and then earned a Master of Science in Marriage and Family Therapy from The Family Institute at Northwestern University. Post-graduation, she worked as an Intensive In-Home Services Clinician through a community services agency in Southwest Virginia, where she primarily worked with adolescents who had substance use issues and their families. She currently works as a Staff Therapist at The Family Institute at Northwestern University in the Evanston and Northbrook locations.
Though she is originally from the Western Suburbs of Chicago, Ms. Earl has lived in New England, the Mississippi Delta, the Appalachian Hills and the Bay Area. Whether through coaching, teaching or providing therapy, she has served a diverse body of clients in schools, offices and their homes. As a licensed Marriage and Family Therapist, Ms. Earl is trained in Cognitive Behavioral Therapy (CBT) and Biofeedback Therapy. As a former collegiate athlete, she feels passionate about working with student athletes on performance anxiety and managing parental expectations and pressure. Since she does not believe in a "one-size-fits-all" approach to therapy, she uses a variety of techniques from the major Family Therapy models in order to help families, individuals and couples overcome their obstacles. She believes that clients are the experts on their lives and uses a collaborative approach in order to help clients reach their goals and improve their relationships.
Other Professional Involvement/Leadership Positions
Ms. Earl is also an AAMFT Approved Supervisor Candidate and provides individual supervision to first year Marriage and Family Therapy therapists-in-training in the Master's program at The Family Institute at Northwestern University.
Insurance Accepted
Blue Cross Blue Shield
Out of Network Reimbursement
Self Pay