Back to top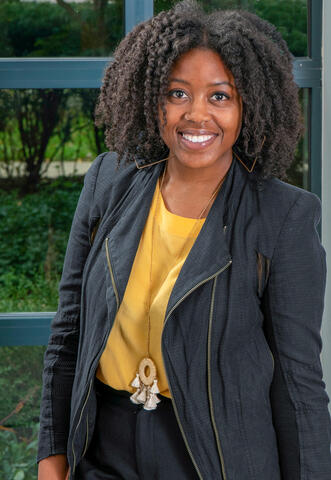 Education
M.A. in Counseling — The Family Institute at Northwestern University
B.A. in Psychology — Boston University
I Treat
10-15 Years Old
15-20 Years Old
Young Adult
Adult
Older Adult
Couple & Marriage
Interracial Couples
Family
Adoptive Families
LGB/TQ+
Issues I Treat
Child Behavioral Problems
Child-Parent Attachment Issues
Divorce Impact on Children
Racism Issues
Women's Issues
Work / Life Balance
Cultural Transition / Immigration Issues
Attention Deficit Disorder (ADD) & Attention Deficit Hyperactivity Disorder (ADHD)
Adult Children & Parent Relationship Issues
Family of Origin Issues
Caregiver Issues
Trauma
Anxiety Disorders
Therapists in Therapy
Cognitive Flexibility / Executive Functioning
College (Transition to)
Couples Conflict
Depression / Mood Disorders
Adoption Issues
Anger Management
Emotion Regulation Issues
Grief & Loss
School Stress
Body Dysmorphic Disorder
Workplace Issues
In-law Relationships
Job Loss
LGB/TQ+ Identity & Relationships
Life Stage Transitions
Panic
Parenting Issues
Perinatal Mood / Anxiety Disorders
Phobias
Post Traumatic Stress Disorder (PTSD)
Premarital Counseling
School Refusal
School Stress
Self-Harm
Sexual Abuse
Domestic Violence
Affairs & Infidelity
Stress Management
Suicidality
Anger Management
Empty Nest Issues
Types of Therapy
Brief Consultation (1-6 Sessions)
CBT-informed
Couple Therapy
Family Therapy
Humanistic Therapy
Integrative Systemic Therapy
Narrative Therapy
Premarital Counseling
Psychodynamic Therapy
Relational Cultural Therapy
About
After receiving her B.A. in Psychology from Boston University, Ms. Cunningham attended The Family Institute at Northwestern University for her M.A. in Counseling, specialising in working with children and adolescents. She worked as a Youth and Family Counselor at Youth and Opportunity United in Evanston, IL prior to returning to The Family Institute as a Postgraduate Fellow. Along with children and adolescents, Ms. Cunningham also works with individuals, couples and families. She specializes in working with people of color, with particular attention to youth and women of color.
Ms. Cunningham's therapeutic approach is eclectic, including a mix of modalities attuning to her clients and their needs. Her therapeutic work is centered upon cultural humility and empathy, and she believes a strong therapeutic alliance is integral to successful treatment. Overall, Ms. Cunningham's therapeutic work is highly collaborative and she works diligently to help her clients achieve wellness.
Other Professional Involvement/Leadership Positions
Ms. Cunningham is also a Research Assistant for Dr. Erika Lawrence, Director of Transational Science at The Family Institute, in her Violence Intervention Project lab.
Insurance Accepted
Blue Cross Blue Shield
Self Pay
Out of Network Reimbursement