Back to top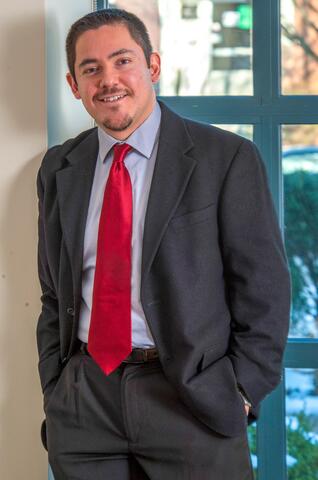 Licensed Clinical Psychologist
DBT Group Supervisor
Education
2-year Postdoctoral Clinical Fellowship in Couples and Family Therapy - The Family Institute at Northwestern University
APA-approved Predoctoral Internship - University of Wisconsin-Madison
Ph.D. in Clinical Psychology - University of Wisconsin-Milwaukee
M.S. in Clinical Psychology - University of Wisconsin-Milwaukee
B.S. in Journalism - Northwestern University
B.S. in Psychology - Northwestern University


I Treat
Child & Adolescent
15-20 Years Old
Couple & Marriage
Individual
Adult
Young Adult
Interracial Couples
LGB/TQ+
Issues I Treat
Depression / Mood Disorders
Anxiety Disorders
Post Traumatic Stress Disorder (PTSD)
Trauma
Emotion Regulation Issues
Phobias
Panic
Couples Conflict
Affairs & Infidelity
Borderline Personality Disorder
Stress Management
Grief & Loss
Perfectionism
Obsessive Compulsive Disorder (OCD)
Medical Illness / Chronic Illness / Disability
Self-Harm
Suicidality
Caregiver Issues
College (Transition to)
School Stress
Job Loss
Life Stage Transitions
Work / Life Balance
Empty Nest Issues
Workplace Issues
Cultural Transition / Immigration Issues
LGB/TQ+ Identity & Relationships
Adult Children & Parent Relationship Issues
Therapists in Therapy
Types of Therapy
Acceptance and Commitment Therapy (ACT)
Cognitive Behavioral Therapy for Adolescents
Cognitive Behavioral Therapy for Adults
Couple Therapy
Dialectical Behavior Therapy (DBT)
Exposure and Response Prevention (ERP)
Integrative Behavioral Couple Therapy (IBCT)
Integrative Systemic Therapy
Meditation
Mindfulness & Behavior Therapies
Radically Open Dialectical Behavior Therapy (RODBT)
About
Dr. Medrano's clinical training has emphasized evidence-based therapy with diverse clientele and presenting problems. As a native Spanish speaker, he is a bicultural and bilingual provider. In addition to seeing individual clients and couples, he is also the Dialectical Behavior Therapy (DBT) group supervisor at The Family Institute at Northwestern University. In the role, he oversees the training of TFI's student-therapists in their delivery of DBT, an empirically supported therapy.
Other Professional Involvement/Leadership Positions
Dr. Medrano is a member of the Association for Behavioral and Cognitive Therapies and a member of the Society of Clinical Psychology (Division 12) of the American Psychological Association.
Published Works
His peer-reviewed research has focused on how both the family environment and parent functioning influence how well children cope with chronic pain. This research has illustrated the importance of both maternal and paternal involvement in a child's healthcare, and how the stress of one person's health can influence every family member.
Insurance Accepted
Blue Cross Blue Shield
Out of Network Reimbursement
Medicare
Self Pay