Back to top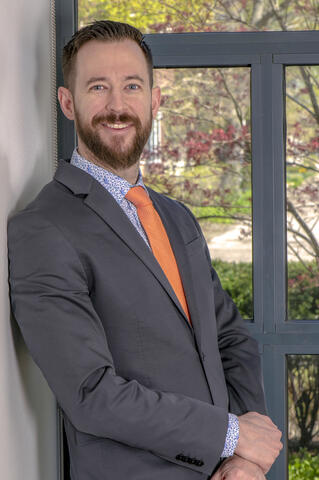 Psychologist, Assessment Services
Education
Postdoctoral Fellowship in Pediatric Psychology — Boston Children's Hospital/Harvard Medical School
Ph.D. in Clinical Psychology — Biola University
B.A. in Psychology — University of Wisconsin - Stevens Point
I Treat
5-10 Years Old
10-15 Years Old
15-20 Years Old
Young Adult
LGB/TQ+
Issues I Treat
Psychological Assessment & Testing / Neuropsychological Testing
Attention Deficit Disorder (ADD) & Attention Deficit Hyperactivity Disorder (ADHD)
Learning Disabilities
Medical Illness / Chronic Illness / Disability
LGB/TQ+ Identity & Relationships
Cognitive Flexibility / Executive Functioning
Depression / Mood Disorders
Developmental Disorders
School Stress
Special Needs Children & Their Families
Anxiety Disorders
Child-Parent Attachment Issues
Post Traumatic Stress Disorder (PTSD)
Child Behavioral Problems
School Refusal
Compulsions
Trauma
Autism
Emotion Regulation Issues
Child Abuse
Life Stage Transitions
Asperger's
Men's Issues
Obsessive Compulsive Disorder (OCD)
Panic
Phobias
Sexual Abuse
Personality Disorders
Workplace Issues
Types of Therapy
Brief Consultation (1-6 Sessions)
Diagnostic Assessment
Neuropsychological Assessments for Adults
Neuropsychological Assessments for Children & Adolescents
Neuropsychological Testing
About
Dr. Joshua Wolff specializes in psychological and neuropsychological assessment of children, adolescents and young adults. Prior to working at The Family Institute, he completed a specialized pre-doctoral internship and two additional years of postdoctoral fellowship at Boston Children's Hospital/Harvard Medical School, where he worked with children who had complex medical and psychiatric conditions. Dr. Wolff is also interested in working with LGBTQ+ individuals, and is actively involved with various school safety initiatives and advocacy efforts.
Other Professional Involvement/Leadership Positions
Dr. Wolff is a member of the Illinois Psychological Association (IPA) and the American Psychological Association (APA), where he serves as a Federal Education Advocacy Coordinator.
Recent Publications
Dr. Wolff has published more than a dozen articles in peer-reviewed scientific journals. His publications focus on creating better public health initiatives for marginalized youth as well as family-centered pediatric care models in medical settings. Some of his publications include:
Wolff, J., Stueland Kay, T., Himes, H. L., & Alquijay, J. (2017). Transgender and gender non-conforming student experiences in Christian higher education: A Qualitative Exploration. Christian Higher Education, 16(5), 1–20. dx.doi.org/10.1080/15363759.2017.1310065
Wolff, J., Allen, K. D., Himes, H. L., Fish, A. E., & Losardo, J. R. (2014). A retrospective examination of completed GLBTQ youth suicides in the United States: What can be learned from written online media? Journal of Gay and Lesbian Mental Health, 18(1), 3-30. doi.org/10.1080/19359705.2013.827607
Wolff, J., Pak, J., Meeske, K., Worden, J.W., & Katz, E.R. (2010). Challenges and coping styles of fathers as primary medical caretakers: A multicultural qualitative study. Journal of Psychosocial Oncology, 28, 202-217. dx.doi.org/10.1080/07347330903516902
Awards
2013-2014 Goldman Congressional Fellow, APA, U.S. Senate Health, Education, Labor, & Pensions Committee
Insurance Accepted
Blue Cross Blue Shield
Self Pay
Out of Network Reimbursement