Back to top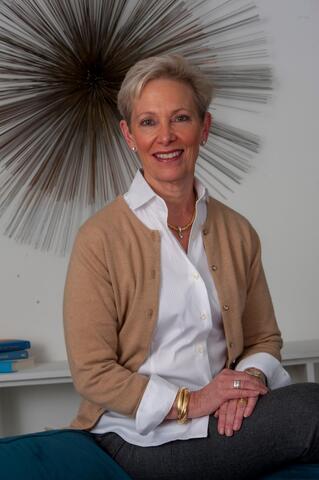 Education
Postgraduate Clinical Fellowship Program — The Family Institute at Northwestern University
M.S. in Marriage and Family Therapy — Northwestern University
M.S. in Speech and Language Communication Disorders — University of Michigan-Ann Arbor
B.A. in Speech and Language Communication Disorders — University of Michigan Ann-Arbor


I Treat
Adult
Couple & Marriage
Family
LGB/TQ+
Issues I Treat
Adult Children & Parent Relationship Issues
Affairs & Infidelity
Aging Issues
Caregiver Issues
College (Transition to)
Couples Conflict
Divorce / Marital Separation / Post-Divorce Adjustment
Empty Nest Issues
Family Business Issues
Family of Origin Issues
Grief & Loss
In-law Relationships
Job Loss
LGB/TQ+ Identity & Relationships
Life Stage Transitions
Midlife (Transitions in)
Money / Finance Related Issues
Parenthood (Transition to)
Parenting Issues
Remarriage
Retirement (Transition to)
Sibling Issues
Step or Blended Families
Therapists in Therapy
Women's Issues
Work / Life Balance
Workplace Issues
Depression / Mood Disorders
Types of Therapy
Couple Therapy
Family Therapy
Integrative Systemic Therapy
Interpersonal Therapy
About
Ms. Krefman is an engaged, active and collaborative therapist experienced in working with individuals, couples and families across the lifespan. Her approach is integrative in nature, incorporating several schools of therapy and tailoring interventions to best fit her clients' needs. In addition to clinical practice, she is an approved AAMFT Supervisor and enjoys mentoring students in training. She also holds a master's of science in Speech and Language Communication Disorders and left her early career as a speech and language therapist to pursue the field of mental health, which she is passionate about.
Other Professional Involvement/Leadership Positions
In addition to clinical practice and supervision, Ms. Krefman serves as an external relations liaison for The Family Institute at Northwestern, after having served on TFI's executive leadership team for many years in the role of senior vice president of Advancement. In her former role, Ms. Krefman oversaw all institutional advancement efforts and worked closely with The Family Institute's board of directors.
Insurance Accepted
Out of Network Reimbursement
Self Pay