Back to top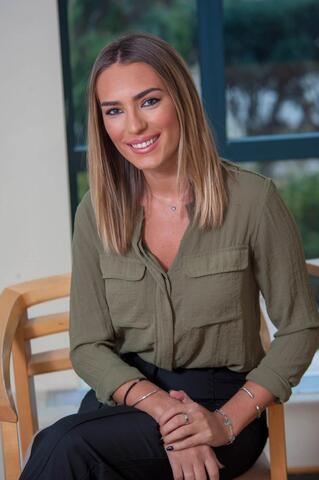 Education
M.S. in Marriage and Family Therapy — The Family Institute at Northwestern University
B.S. — Loyola University Chicago

I Treat
Child & Adolescent
Infancy-5 Years Old
5-10 Years Old
10-15 Years Old
15-20 Years Old
Family
Individual
Adult
Young Adult
Issues I Treat
Parenting Issues
Depression / Mood Disorders
Anxiety Disorders
Child Behavioral Problems
Divorce Impact on Children
Divorce / Marital Separation / Post-Divorce Adjustment
Mediation / Conflict Resolution
Custody Evaluations / Custody Issues
Emotion Regulation Issues
Trauma
Attention Deficit Disorder (ADD) & Attention Deficit Hyperactivity Disorder (ADHD)
Child-Parent Attachment Issues
Family of Origin Issues
Cognitive Flexibility / Executive Functioning
College (Transition to)
Child Abuse
Post Traumatic Stress Disorder (PTSD)
Sexual Abuse
Cultural Transition / Immigration Issues
Racism Issues
Parenthood (Transition to)
Perinatal Mood / Anxiety Disorders
Postpartum Depression
Anger Management
Life Stage Transitions
Perfectionism
Premarital Counseling
Remarriage
School Stress
Step or Blended Families
Stress Management
Women's Issues
Work / Life Balance
Types of Therapy
Brief Consultation (1-6 Sessions)
Cognitive Behavioral Therapy (CBT)
Couple Therapy
Emotion Focused Therapy
Family Therapy
Integrative Systemic Therapy
Interpersonal Therapy
Narrative Therapy
Psychodynamic Therapy
Relational Cultural Therapy
About
Ms. Paloj is trained in providing collaborative, system-oriented and culturally-sensitive treatment to all ages, with a focus on helping children and teenagers presenting with anxiety, depression, emotion regulation and divorce-related issues. She also has a focus on Infant Mental Health issues and helping new parents during this transition. Ms. Paloj has experience and an interest in working with court-mandated treatment for families experiencing divorce and conflict issues. In working with this population, she aims to help parents make the best decisions for the well-being of their family and address the emotional distress that may come along with this transition. She believes in the power of building connection and compassion, and of fostering a sense of understanding between family members to achieve the goal of growth and resiliency.
Other Professional Involvement/Leadership Positions
Ms. Paloj is a part of two professional teams at The Family Institute — the Child, Adolescent and Family Services line and the Transition to Parenthood team. As a member of the Transition to Parenthood team, she helps families and couples navigate challenges that come along with parenthood, with a focus on parenting young children with difficulties.
Insurance Accepted
Blue Cross Blue Shield
Out of Network Reimbursement
Self Pay