Back to top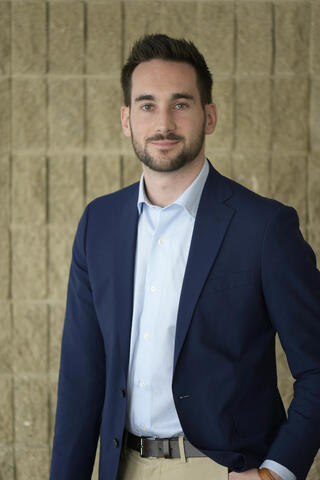 Education
M.S.W. — Silver School of Social Work, New York University
B.A. in Psychology — Vanderbilt University
I Treat
15-20 Years Old
Young Adult
Adult
Couple & Marriage
LGB/TQ+
Issues I Treat
Depression / Mood Disorders
Family of Origin Issues
Anxiety Disorders
Life Stage Transitions
Men's Issues
Couples Conflict
Emotion Regulation Issues
Grief & Loss
Trauma
Substance Abuse
Therapists in Therapy
LGB/TQ+ Identity & Relationships
Work / Life Balance
Perfectionism
College (Transition to)
Self-Harm
Sexual Issues
Job Loss
Retirement (Transition to)
School Refusal
Workplace Issues
Borderline Personality Disorder
Sibling Issues
Spirituality / Religion
Body Dysmorphic Disorder
Personality Disorders
Midlife (Transitions in)
Suicidality
Adult Children & Parent Relationship Issues
Types of Therapy
CBT-informed
Couple Therapy
DBT-informed
Humanistic Therapy
Interpersonal Therapy
Mindfulness & Behavior Therapies
Psychodynamic Therapy
Relational Cultural Therapy
About
Mr. Stevens is a full-time Therapist at The Family Institute providing Individual and Couples Therapy. He specializes in working with individuals and couples who are struggling with intimacy and forming relationships, feelings of depression, integrating past and present relational injuries or trauma as well as life stage transitions. His approach to therapy is centered around creating an empathetic and non-judgmental space for each client to explore their thoughts, feelings and emotions in ways that may have previously felt too overwhelming to embark on alone. Mr. Stevens tailors his interventions to each individual's goals and needs drawing upon relational psychodynamic processes, mindfulness-based interventions and techniques from CBT and DBT, all from a trauma-informed and multicultural framework.
Mr. Stevens believes our past experiences and early relationships form how we currently relate to ourselves and others, supporting clients in gaining insight into their thoughts processes, behaviors and relational patterns. This also informs his interest and training in psychodynamic and interpersonal approaches along with training in trauma-focused interventions and cognitive behavioral therapy. After practicing in New York City with various outpatient practices, he has recently returned to the Chicago area, where he is originally from, and is excited to be back in the community. 
Other Professional Involvement/Leadership Positions
Mr. Stevens is a Fellow at The Chicago Center for Psychoanalysis.
Insurance Accepted
Blue Cross Blue Shield
Out of Network Reimbursement
Self Pay