Back to top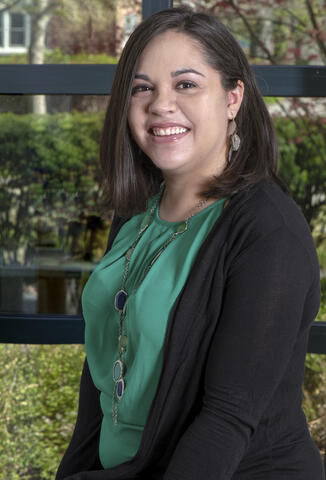 Director of Child, Adolescent & Family Services
Therapist
Education
M.A. in Community Counseling — Argosy University
B.S. in Psychology — Loyola University, Chicago
I Treat
5-10 Years Old
10-15 Years Old
15-20 Years Old
Young Adult
Adult
Family
Issues I Treat
Adult Children & Parent Relationship Issues
Child Behavioral Problems
Child-Parent Attachment Issues
Families with Chronically Mentally Ill Members
Parenting Issues
Anxiety Disorders
Panic
Depression / Mood Disorders
Suicidality
Self-Harm
Attention Deficit Disorder (ADD) & Attention Deficit Hyperactivity Disorder (ADHD)
Developmental Disorders
Asperger's
Autism
Emotion Regulation Issues
Learning Disabilities
Special Needs Children & Their Families
Child Abuse
Sibling Issues
School Refusal
School Stress
Addiction
Substance Abuse
College (Transition to)
Divorce Impact on Children
Post Traumatic Stress Disorder (PTSD)
Perinatal Mood / Anxiety Disorders
Postpartum Depression
Parenthood (Transition to)
Perfectionism
Types of Therapy
Brief Consultation (1-6 Sessions)
CBT-informed
Couple Therapy
DBT-informed
Diagnostic Assessment
Family Therapy
Meditation
Mindfulness & Behavior Therapies
Narrative Therapy
Psychodynamic Therapy
Relational Cultural Therapy
About
Natasha Varela, LCPC, began her clinical practice working with children and adolescents in crisis. She is an expert in crisis interventions and stabilization, and has worked with high risk youth and their families to help improve functioning in all areas of life, including interpersonal, family, social, academic and occupational functioning. Mrs. Varela has worked with individuals of all ages, from early childhood through adulthood.
Her areas of specialty include working with individuals who have a co-occurring mental health disorder and intellectual disability, and their families, as well as working with individuals with co-occurring mental health issues and substance use issues. Mrs. Varela is especially passionate in her work with women during pregnancy and postpartum, who struggle with mood and anxiety disorders. Within all of these specialty areas, Mrs. Varela has been able to address areas of need that include anxiety, depression, trauma, grief and loss, behavioral concerns and relational issues.
Mrs. Varela believes in partnering with school social workers, psychiatrists, physicians and any additional providers involved in the care of the individuals she treats. She believes in a holistic approach to treatment and working with the full system of care, which most often begins with the individuals and their families.
In her practice, Mrs. Varela utilizes a strengths-based approach. Her therapeutic interventions often include Cognitive Behavioral Therapy (CBT), Mindfulness, Parent/Child Interaction Therapy, Psychodynamic Therapy and Family Therapy. Mrs. Varela is able to incorporate Yoga-Informed Psychotherapy interventions into her clinical practice.
Other Professional Involvement/Leadership Positions
Mrs. Varela has previously worked in leadership positions while also maintaining a clinical practice with individuals and families. Her first leadership role was as the Coordinator for the Crisis/SASS team at a community mental health agency in the South and Southwest suburbs of Chicago. Mrs. Varela later went on to become the Clinical Director of Access & Referral at this same agency. In this role, she worked with five service line directors to oversee each of their programs' intake, benefits and authorizations process. Mrs. Varela also led the organization in centralizing the intake process for their Mental Health and Addictions Programs, which had been kept separate for more than ten years.
Most recently, Mrs. Varela was the Program Director for an outpatient clinic that provided Intensive Outpatient Programming, Counseling and Medication Assisted Therapy to adults with a primary opioid use disorder or alcohol use disorder. In this role, Mrs. Varela was responsible for overseeing the clinic's daily operations, programming and staff.
Insurance Accepted
Blue Cross Blue Shield
Self Pay
Out of Network Reimbursement