Back to top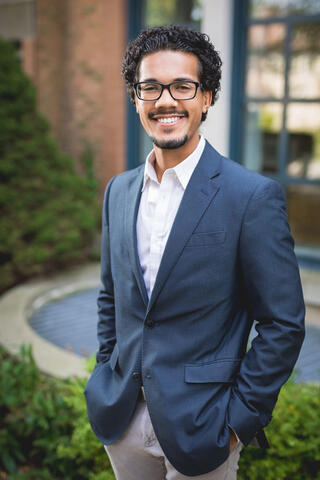 Postdoctoral Clinical Scholar Fellow
Education
Ph.D. in Couple & Family Therapy — Kansas State University
M.A. in Marriage & Family Therapy — Wheaton College
B.A. in Psychology — Wheaton College
I Treat
5-10 Years Old
Young Adult
Adult
Couple & Marriage
Interracial Couples
Family
Issues I Treat
Men's Issues
Addiction
Couples Conflict
Grief & Loss
Child-Parent Attachment Issues
Spirituality / Religion
Trauma
Child Abuse
Racism Issues
Family of Origin Issues
Depression / Mood Disorders
Substance Abuse
Anxiety Disorders
Child Behavioral Problems
Anger Management
Affairs & Infidelity
Adult Children & Parent Relationship Issues
Compulsions
Cultural Transition / Immigration Issues
Divorce Impact on Children
Divorce / Marital Separation / Post-Divorce Adjustment
Attention Deficit Disorder (ADD) & Attention Deficit Hyperactivity Disorder (ADHD)
Premarital Counseling
Post Traumatic Stress Disorder (PTSD)
Sexual Abuse
Physical Abuse
Empty Nest Issues
Parenting Issues
Domestic Violence
Life Stage Transitions
College (Transition to)
Midlife (Transitions in)
Parenthood (Transition to)
Adoption Issues
Caregiver Issues
Emotion Regulation Issues
Stress Management
Borderline Personality Disorder
In-law Relationships
Job Loss
Panic
Perfectionism
School Stress
Postpartum Depression
Remarriage
Retirement (Transition to)
Autism
Sibling Issues
Obsessive Compulsive Disorder (OCD)
Self-Harm
Step or Blended Families
Suicidality
Therapists in Therapy
Women's Issues
Phobias
Work / Life Balance
Workplace Issues
Personality Disorders
LGB/TQ+ Identity & Relationships
Types of Therapy
Acceptance and Commitment Therapy (ACT)
CBT-informed
Couple Therapy
DBT-informed
Family Therapy
Humanistic Therapy
Integrative Systemic Therapy
Interpersonal Therapy
Mindfulness & Behavior Therapies
Premarital Counseling
Relational Cultural Therapy
About
Dr. Bornell enjoys working with for individuals, families and couples to create wholeness and health. He focuses on helping fathers in their parenting, and men as well, as they work towards healing and freedom. Dr. Bornell assists clients in navigating major life transitions such as college, breakups, parenthood and divorce. Finally, he offers an open space to process through grief, depression, spirituality, identity and stress.
Other Professional Involvement/Leadership Positions
Pre-Clinical Fellow of AAMFT and NCFR member.
Recent Publications
Nicholson, B. (2020). Father-child religious transmission from Adolescence to Young Adult: The moderating effect of father-child relationship quality. (Doctoral dissertation, Kansas State University). ProQuest.
Peng, Y., Genc, E., Nicholson, B., & Markham, M. S. (2020). Not Professional Enough To Be a Therapist: International Therapists' Experience of Language Discrimination. Current Psychology, (), 1—11. https://doi.org/10.1007/s12144-020-00848-4.
Morgan, P., Dell'lsola, R., Nicholson, B., & Spencer, C. (2020). Stress generation theory in couples with depression: A latent profile analysis. Journal of Social and Personal Relationships, 0265407520919992.
Baptist, J., Craig, B., Nicholson, B. (2018). Black–White Marriages: The Moderating Role of Openness on Experience of Couple Discrimination and Marital Satisfaction. Journal of Marital and Family Therapy, 00, 1–15. https://doi.org/10.1111/jmft.12362.
Insurance Accepted
Blue Cross Blue Shield
Out of Network Reimbursement
Self Pay