Back to top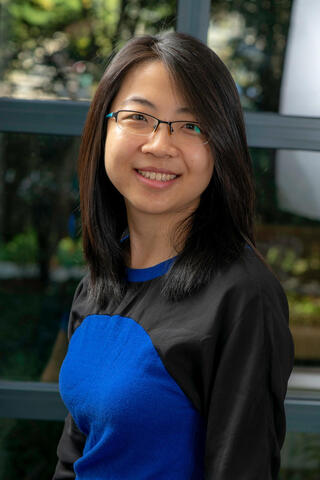 Postdoctoral Clinical Scholar Fellow
Education
Ph.D. in Developmental and Educational Psychology (Family Studies and Family Therapy Specialization) — Beijing Normal University
Visiting Scholar in Family Translational Research Group — New York University
M.S. in Marriage and Family Therapy — Northwestern University
M.Ed. in Developmental and Educational Psychology (Family Studies and Family Therapy Specialization) — Beijing Normal University
B.S. in Psychology — Beijing Normal University
I Treat
10-15 Years Old
15-20 Years Old
Young Adult
Adult
Couple & Marriage
Interracial Couples
Family
Adoptive Families
LGB/TQ+
Issues I Treat
Couples Conflict
Life Stage Transitions
Parenting Issues
Polyamory, Non-monogamy, Non-traditional Relationships
Parenthood (Transition to)
Affairs & Infidelity
Divorce / Marital Separation / Post-Divorce Adjustment
Child-Parent Attachment Issues
Premarital Counseling
Adoption Issues
Cultural Transition / Immigration Issues
Adult Children & Parent Relationship Issues
Anxiety Disorders
Depression / Mood Disorders
Divorce Impact on Children
Empty Nest Issues
Family Business Issues
Family of Origin Issues
In-law Relationships
LGB/TQ+ Identity & Relationships
Post Traumatic Stress Disorder (PTSD)
Racism Issues
Remarriage
Self-Harm
Sexual Issues
Step or Blended Families
Stress Management
Substance Abuse
Therapists in Therapy
Trauma
Video Gaming
Types of Therapy
Acceptance and Commitment Therapy (ACT)
Brief Consultation (1-6 Sessions)
CBT-informed
Couple Therapy
Emotionally Focused Couples Therapy
Family Therapy
Integrative Systemic Therapy
Meditation
Mindfulness & Behavior Therapies
Narrative Therapy
Premarital Counseling
Psychodynamic Therapy
Sex Therapy
About
Dr. Lan works with couples, families and individuals. She started and developed her practice in China before pursuing more Marriage and Family Therapy training at Northwestern University. She adopts a number of different perspectives and approaches, including psychodynamic therapy, mindfulness, cognitive and behavioral therapy, emotionally focused couple therapy and narrative therapy and works under the principles of psychotherapy integration. Her particular areas of interest include couple intimacy and conflict, family of origin therapy and coping with life transitions, especially transitions to a new culture/identity or to newlywed and parenthood. She is also mindful of cultural issues such as race, ethnicity, sexual orientation and gender. She maintains research work on couples' interaction and and intervention, which furthers her understanding about couple dynamics and couple therapy.
Other Professional Involvement/Leadership Positions
Previously, Dr. Lan took a leadership role for six years, as the Executive Director of the Marriage and Family Research and Therapy Center in the Institute of Developmental Psychology at Beijing Normal University in China.
Recent Publications
Dr. Lan has authored over 20 articles in peer-reviewed journals.
Lan, J., & Sher, T. G. (2019). Cognitive-Behavioral Family Therapy. In J. Lebow, A. Chambers, & D. Breunlin (Eds.), Encyclopedia of couple and family therapy. Springer, Cham. doi:10.1007/978-3-319-15877-8_40-1
Gordon, R. M., & Lan, J. (2018). The effect of distance training on the development of psychodynamic psychotherapists. In Psychoanalysis Online 4 (pp. 161-172). Routledge.
Lan, J., Li, X. M., Cao, H. J., Zhou, N., Lin, X. Y., Deng, L. Y., Fang, X. Y. (2017). Inequity of Sacrifice and Marital Satisfaction in Chinese Young Couples. Journal of Family Therapy, 39(2), 169-192. doi:10.1111/1467-6427.12153
Deng, L., Lin, X., Lan, J., & Fang, X. (2013). Family therapy in China. Contemporary Family Therapy, 35(2), 420-436. (Co-first author) doi:10.1007/s10591-013-9273-3
Sze, Y. T., Hou, J., Lan, J., & Fang, X. (2011). Brief report: Profiling family therapy users of a therapy center in Beijing. The American Journal of Family Therapy, 39(4), 299-306. doi:10.1080/01926187.2010.542073
Insurance Accepted
Blue Cross Blue Shield
Self Pay
Out of Network Reimbursement