Back to top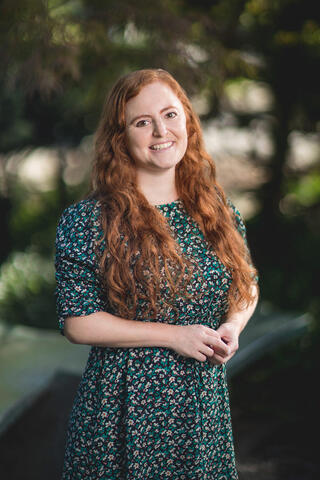 Education
Master of Social Work — Washington University in St. Louis
B.A. in Social Welfare and Justice & Spanish Language and Literature — Marquette University
I Treat
10-15 Years Old
15-20 Years Old
Young Adult
LGB/TQ+
Issues I Treat
Anxiety Disorders
Depression / Mood Disorders
Self-Harm
Suicidality
Eating Disorders
Emotion Regulation Issues
Trauma
Child Behavioral Problems
School Refusal
Perfectionism
LGB/TQ+ Identity & Relationships
College (Transition to)
Grief & Loss
Stress Management
Work / Life Balance
Anger Management
Divorce Impact on Children
Borderline Personality Disorder
Compulsions
Post Traumatic Stress Disorder (PTSD)
Phobias
Substance Abuse
Types of Therapy
Acceptance and Commitment Therapy (ACT)
CBT-informed
DBT-informed
Exposure and Response Prevention (ERP)
Interpersonal Therapy
Mindfulness & Behavior Therapies
Narrative Therapy
About
Ms. Wagner has eight years of experience working in the social work field. She graduated from Marquette University and moved to California to work in a South Los Angeles all-boys high school for three years before going back to graduate school for her Master of Social Work degree. Ms. Wagner has experience in a variety of settings, including alternative schools, youth shelters and residential treatment facilities. Most recently, Ms. Wagner has worked as a therapist in an adult eating disorder partial hospitalization program. She enjoys working with adults and young adults, but she is most passionate about working with adolescents as they discover and form their identity and begin making their way in the world.
Ms. Wagner is also passionate about accessible mental health care and decreasing the stigma surrounding asking for help and seeking therapy. She believes it is a strength, not a weakness, to realize that you need additional support and want to understand yourself better. Ms. Wagner is committed to working with clients to provide care, encouragement and support during times of transition and difficulty.
Ms. Wagner's specialties include mood and anxiety disorders, eating disorders and school stress and behavioral issues. She tends to use a mixture of modalities with clients, choosing to tailor her approach to the client and use the most helpful and applicable pieces of CBT, DBT and ACT while working to fully understand each client's environment and the systems that impact their lives. Her aim is to work with clients collaboratively to meet their goals, process difficult events and build skills in order to gain better stability, resiliency and balance in their lives.
Insurance Accepted
Blue Cross Blue Shield
Out of Network Reimbursement
Self Pay