Back to top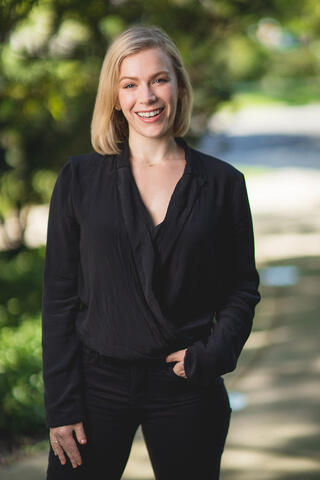 Education
M.S. in Marriage and Family Therapy, Northwestern University
I Treat
15-20 Years Old
Young Adult
Adult
Couple & Marriage
Interracial Couples
Family
LGB/TQ+
Issues I Treat
Couples Conflict
Adult Children & Parent Relationship Issues
Life Stage Transitions
Child-Parent Attachment Issues
Depression / Mood Disorders
Family of Origin Issues
LGB/TQ+ Identity & Relationships
Men's Issues
Women's Issues
Premarital Counseling
Perfectionism
Emotion Regulation Issues
Affairs & Infidelity
In-law Relationships
Polyamory, Non-monogamy, Non-traditional Relationships
Remarriage
Sexual Issues
Sibling Issues
Workplace Issues
Kink / Alternative Lifestyles
Divorce / Marital Separation / Post-Divorce Adjustment
Anxiety Disorders
Caregiver Issues
Empty Nest Issues
Types of Therapy
CBT-informed
Couple Therapy
Family Therapy
Humanistic Therapy
Integrative Systemic Therapy
Interpersonal Therapy
Mindfulness & Behavior Therapies
About
Ms. Fishbein's approach to therapy is guided by the core belief that people are not defined by their problems and that healing can be expedited by attuning to one's strengths. She aims to be a warm, curious and attuned guide who stands shoulder-to-shoulder with her clients in their healing process.
Ms. Fishbein integrates a variety of empirically-informed therapeutic techniques to meet her clients where they are and guide them towards the progress they seek. Her approach is tailored to each client's unique needs and pulls from behavioral, cognitive and emotional modalities while recognizing and appreciating the biological, psychological, social and spiritual contexts that impact her clients' lives.
Ms. Fishbein works with individuals, couples and families on a variety of presenting problems. Her clinical interests include life stage transitions (including emerging adults, adult children and parent relationship issues), couples issues and systemically-focused family of origin work.
Valuing intersectionality and diversity, her clientele varies in cultural, social, racial, spiritual, gender and sexual identity. She is committed to lifelong learning and social justice and views cultural humility as essential to her work.
She earned her Bachelor's degree from the University of Wisconsin-Madison and her Masters of Science in Marriage and Family Therapy from Northwestern University. Prior to becoming a therapist, she spent 8 years in marketing. She is currently a member of The Family Institute's Alumni Advisory Board.
Insurance Accepted
Blue Cross Blue Shield
Out of Network Reimbursement
Self Pay