Back to top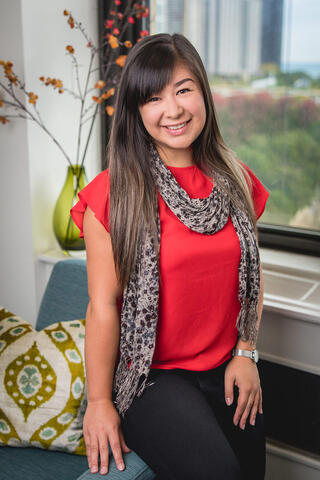 Licensed Clinical Psychologist
Education
Ph.D. in Clinical Psychology - University of Cincinnati
M.A. in Clinical Psychology - University of Cincinnati
B.A. in Psychology - Simon Fraser University
I Treat
Young Adult
Adult
Couple & Marriage
Interracial Couples
LGB/TQ+
Issues I Treat
Depression / Mood Disorders
Anxiety Disorders
LGB/TQ+ Identity & Relationships
Couples Conflict
Post Traumatic Stress Disorder (PTSD)
Trauma
Substance Abuse
Sexual Issues
Polyamory, Non-monogamy, Non-traditional Relationships
Emotion Regulation Issues
Affairs & Infidelity
Stress Management
Sexual Abuse
Premarital Counseling
Types of Therapy
Acceptance and Commitment Therapy (ACT)
Cognitive Behavioral Therapy (CBT)
Couple Therapy
DBT-informed
Diagnostic Assessment
About
Dr. Lisa Godfrey (she/her/hers) received her M.A. and Ph.D. in Clinical Psychology from the University of Cincinnati. She completed her APA-accredited internship at LSU Health Sciences Center – New Orleans.
Dr. Godfrey treats individuals and couples with a wide range of clinical concerns. When applicable, she adheres to a trauma-informed philosophy by focusing on what happened to her clients rather than what is wrong with them. In her clinical practice, she uses principles of cognitive-behavioral therapy (CBT), dialectical behavior therapy (DBT), and acceptance and commitment therapy (ACT). Dr. Godfrey strives to be collaborative in her approach and recognizes the importance of understanding her clients' experiences, beliefs, values, and strengths to guide the therapy process.
Dr. Godfrey's research is focused on the mental health and romantic relationship functioning of sexual and gender minority (SGM) individuals. Due to societal stigma against people who are not heterosexual and cisgender, SGM individuals face disproportionately high rates of depression, anxiety, and suicide, and also face unique challenges to maintaining healthy and stable relationships. Dr. Godfrey's research can inform the development of culturally sensitive interventions aimed at reducing the mental health disparities and relationship problems faced by this population.
Insurance Accepted
Blue Cross Blue Shield
Out of Network Reimbursement
Self Pay