Back to top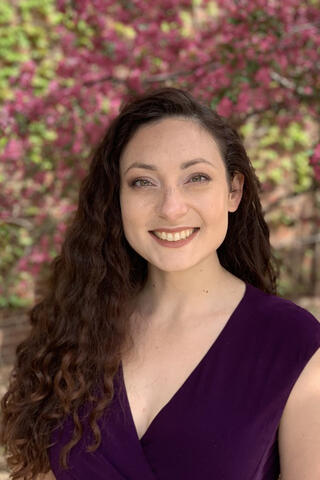 Postdoctoral Clinical Scholar Fellow
Education
Ph.D. in Developmental Psychology (Developmental Psychopathology and Clinical Science) — University of Minnesota
M.A. in Child Psychology — University of Minnesota
B.A. in Biological Sciences — Mount Holyoke College
I Treat
Infancy-5 Years Old
5-10 Years Old
10-15 Years Old
15-20 Years Old
Young Adult
Family
Issues I Treat
Parenting Issues
Caregiver Issues
Child Behavioral Problems
Child-Parent Attachment Issues
Emotion Regulation Issues
Anxiety Disorders
Depression / Mood Disorders
Attention Deficit Disorder (ADD) & Attention Deficit Hyperactivity Disorder (ADHD)
Sexual Abuse
Child Abuse
Physical Abuse
Post Traumatic Stress Disorder (PTSD)
Trauma
Grief & Loss
Divorce Impact on Children
Developmental Disorders
School Refusal
School Stress
Self-Harm
Suicidality
Stress Management
College (Transition to)
Parenthood (Transition to)
Perinatal Mood / Anxiety Disorders
Postpartum Depression
Medical Illness / Chronic Illness / Disability
Special Needs Children & Their Families
Obsessive Compulsive Disorder (OCD)
Compulsions
Perfectionism
Phobias
Panic
Asperger's
Sibling Issues
Step or Blended Families
Family of Origin Issues
Women's Issues
Types of Therapy
CBT-informed
Cognitive Behavioral Therapy (CBT)
DBT-informed
Diagnostic Assessment
About
Dr. Rachel Foster (she/her) graduated with her Ph.D. in Developmental Psychology (with a specialization in Developmental Psychopathology and Clinical Science) from the University of Minnesota Institute of Child Development in 2021. She completed an APA-accredited clinical psychology internship at the University of Minnesota Medical School.
Dr. Foster strives to understand both typical and atypical development from a multilevel perspective, considering the interactions between biological and environmental risk and protective factors involved in each person's developmental trajectory. Her specific areas of interest center around the interactions between risk, parenting and child socioemotional development within contexts of adversity, as well as child and family prevention and intervention program development. Her dissertation investigated early correlates of adult reflective functioning within a prospective, longitudinal study of adults born into poverty.
Clinically, Dr. Foster has worked primarily with children, teens and their families to treat a wide variety of internalizing and externalizing concerns. She has also worked with children with chronic medical illness, adults and women during the perinatal period. She has experience administering numerous evidence-based interventions, including cognitive behavioral therapy (CBT), trauma-focused cognitive behavioral therapy (TF-CBT), and dialectical behavioral therapy (DBT). Dr. Foster strives to use a warm, empathetic and collaborative approach to help her clients achieve their goals and live a life worth living.
Selected publications/presentations
Palmer, A. R., Foster, R. A., Distefano, R., & Masten, A. S. (Accepted, 2021). Emotional Reactivity and Parenting in Families Experiencing Homelessness. Journal of Family Psychology.
Palmer, A. R., Labella, M., Plowman, E. J., Foster, R., & Masten, A. S. (2020). Parental Emotion Regulation Strategies and Parenting Quality Predict Child Internalizing Symptoms in Families Experiencing Homelessness. Social Development (Oxford, England), 29(3), 732–749. https://doi.org/10.1111/sode.12435
Awards
University of Minnesota Doctoral Dissertation Fellowship (2019-2020)
National Science Foundation Graduate Research Fellowship (2016-2019)
Insurance Accepted
Blue Cross Blue Shield
Out of Network Reimbursement
Self Pay