Back to top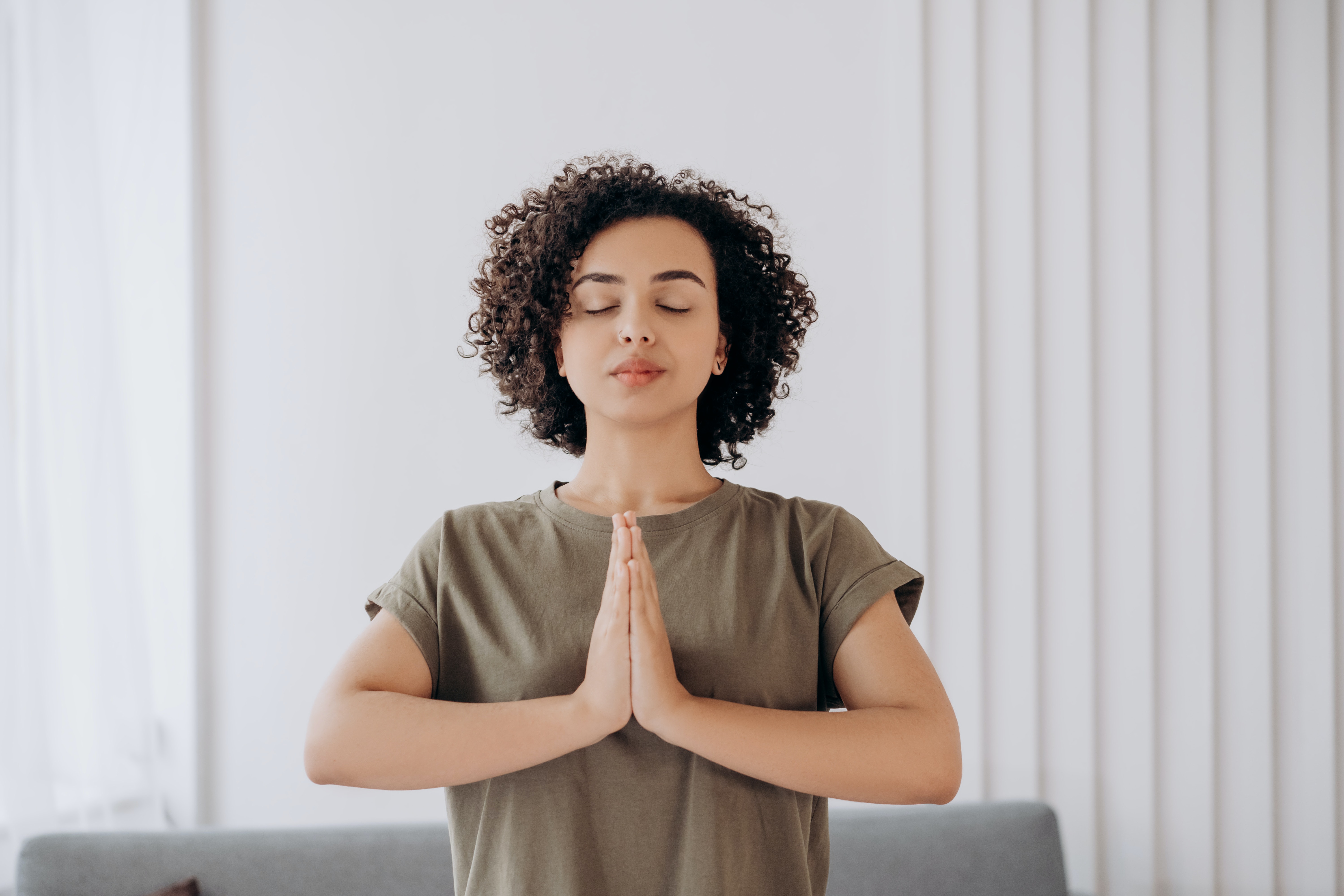 "I want to experience more joy in daily life and find simple ways to reconnect to my mind and body." 
This Winter, give yourself permission to be fully present with your whole self in this 4-week, immersive workshop that explores the rich foundations of mindfulness. These 1-hour sessions are designed for anyone who wants to cultivate a gentler and more flexible approach to living in today's world. Instructed by Ms. Karla Hargrove, M.A., LPC – a Staff Therapist and certified teacher of MBSR (Mindfulness-Based Stress Reduction). Ms. Hargrove offers a basic approach to applying these foundational tools into daily living and weaves them with formal meditation practices in each session.
Students will benefit from learning how to: 
Become more responsive and less reactive to life stressors 
Increase areas of self- and social awareness 
Switch off from "auto-pilot" and be more intentional in daily activities 
Bring awareness to the interconnectedness of thoughts, emotions and body sensations 
Feel "less stuck" or "hopeless" by challenging perceptions of reality 
Mindfulness Course Series Dates & Times
Below are the themes for each week and formal meditation practices. **Yoga mats, cushions or pillows are welcome to support your body's unique needs.
February 7, 2023 | 12:00 p.m. – 1:00 p.m. | Practice the Art of Acceptance, Non-Striving, & Letting Go with a Sitting Meditation with Breath Awareness 
February 14, 2023 | 12:00 p.m. – 1:00 p.m. | Embrace the Principles of Patience & Trust with a Lovingkindness Meditation and short Body Scan
February 18, 2023 | 8:30 a.m. – 4:00 p.m. | All-Day Retreat
February 21, 2023 | 12:00 p.m. – 1:00 p.m. | Cultivate a Beginner's Mind & Non-Judging within Mindful Movement & Guided Body Scan
February 28, 2023 | 12:00 p.m. – 1:00 p.m. | Invite Generosity & Gratitude with a Sitting Meditation with Open Awareness and Walking Meditation  
Note: All Sessions are virtual
Students who participate in this workshop are invited to join past MBSR graduates for a day of meditation practice at our Alumni-Only Silent Retreat. The Retreat is an opportunity to "unplug and disconnect" from the outer world in order to reconnect to practice of "being" rather than "doing". Students can join the Silent Retreat remotely via Zoom for either a half-day or full-day on Saturday, February 18th from 8:30am – 4:00pm. 
Registration for this event is now closed.
Group Type
Psychoeducational