Our leadership team is a group of seasoned executives who are accomplished in their respective fields; furthermore, each of them embodies our values of excellence, empathy, knowledge, collaboration, integrity and diversity.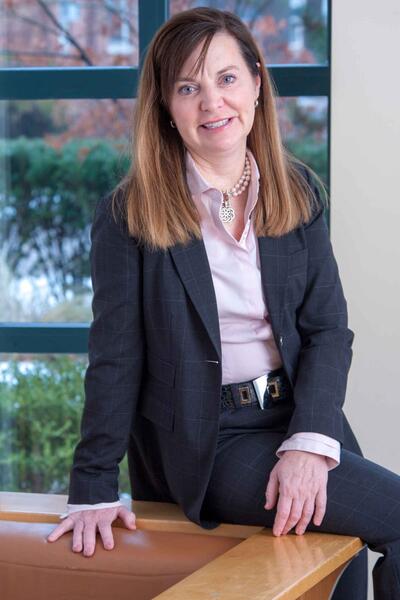 Jana L. Jones
President and Chief Executive Officer
Jana L. Jones is the President and Chief Executive Officer of The Family Institute at Northwestern University and a member of the organization's board of directors, since 2014. Ms. Jones is passionate about partnering with others to share The Family Institute's vision to see change by connecting behavioral health to whole health.
Ms. Jones has over 25 years of entrepreneurial healthcare leadership along with a passion for the mission of The Family Institute. She began her career at Rush-Presbyterian-St. Luke's Medical Center in Chicago. From there she went to Excellus Blue Cross Blue Shield in Rochester, New York, where, over the course of 14 years, she became a senior executive responsible for both growing the business and improving the health of the members they served. Ms. Jones then moved to Tennessee and subsequently Florida, where she created and was CEO of two healthcare companies dedicated to using information technology to improve health outcomes and to increase patients' engagement in their own health care.
Ms. Jones is a member of The Economic Club of Chicago. She has presented information on Capitol Hill and testified before the National Governors Association on topics ranging from patient-centered personal health records to collaboration for quality improvement. She also served on Governor Phil Bredesen's appointed state-wide eHealth council for three years.
She received her undergraduate degree from Penn State and a Master's degree in Health Systems Management from Rush University in Chicago.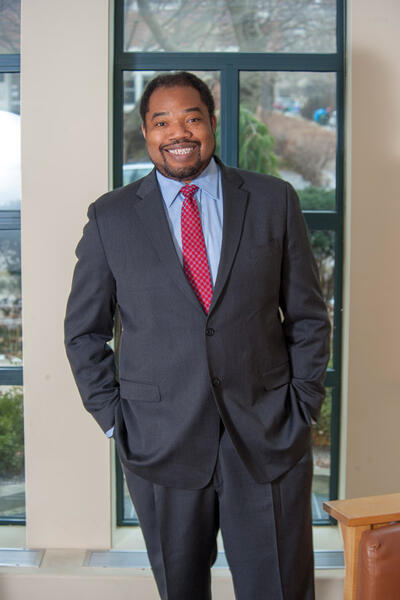 Anthony Chambers, Ph.D., ABPP
Chief Academic Officer
Dr. Chambers received his undergraduate degree in Psychology from Hampton University and completed both his M.A. & Ph.D. in Clinical Psychology at the University of Virginia. He completed his internship and postdoctoral clinical residency at both Harvard Medical School and Massachusetts General Hospital (HMS/MGH), specializing in the treatment of couples. Dr. Chambers also completed a two-year postgraduate fellowship, specializing in couple therapy, at The Family Institute at Northwestern University. His clinical interests also include premarital counseling.
Dr. Chambers has completed training in and is an approved provider of two of the most comprehensive and well respected divorce-prevention/marriage enhancing programs in the world: PREP (Prevention and Relationship Enhancement Program) and PREPARE/ENRICH. Dr. Chambers has also completed training in and has published with the creator of Emotionally Focused Couple Therapy (ECFT), one of the few empirically validated treatments for couple distress.
Dr. Chambers' passion, which includes his teaching, clinical and scholarly interests, is focused on strengthening the relationships of couples from all walks of life. Recently, he has been one of the faculty members teaching an exciting, innovative course at Northwestern University entitled "Building Loving and Lasting Relationships: Marriage 101." This undergraduate course focuses on partner selection and the intricacies of committed, romantic relationships – marriage, especially – in order to teach students how to both enhance them and prevent problems.
Dr. Chambers' professional accomplishments have resulted in his becoming a fellow of the American Psychological Association and its Division of Couple and Family Psychology, a fellow of the American Academy of Couple and Family Psychology and a diplomat of the American Board of Couple and Family Psychology. He also serves on the editorial board of the journal Family Process; the board of directors of several academic and professional organizations devoted to strengthening couples and families; and is the associate editor for the flagship journal Couple and Family Psychology: Research and Practice.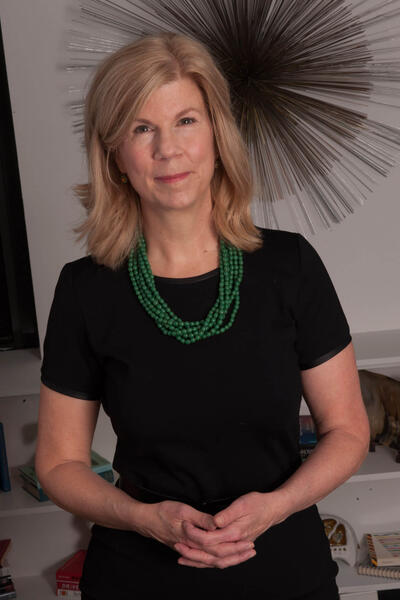 Nancy Burgoyne, Ph.D.
Chief Clinical Officer,  Vice President of Clinical Services
Nancy Burgoyne, Ph.D., is the chief clinical officer and vice president for Clinical Services at The Family Institute at Northwestern University. Dr. Burgoyne is a licensed clinical psychologist and a marriage and family therapist. Dr. Burgoyne is part of the teaching faculty in the Marriage and Family Therapy program in the Center for Applied Psychological and Family Studies, and is a clinical lecturer in the Department of Psychology at Northwestern University.
Dr. Burgoyne received her bachelor's degree in Human Development from Boston College, summa cum laude. She received her master's and doctoral degrees, with distinction, in Clinical-Community Psychology from DePaul University, where she was an Arthur J. Schmidt Academic Fellow. Dr. Burgoyne completed her internship and post graduate work in The Family Systems Program at the Institute for Juvenile Research, University of Illinois.
In her current role at The Family Institute, Dr. Burgoyne has the privilege of overseeing the organization's clinical practice that includes over 170 therapists and therapists-in-training providing behavioral healthcare across the lifespan. She also supervises practice in the Betty D. Harris Family & Child Clinic and multiple high caliber clinical programs that offer specialized care to clients of The Family Institute.
Dr. Burgoyne is a member of the American Psychological Association (Division 43, Family Psychology) and Psychologists for Social Responsibility. She has been a practicing clinician and mental health professional for over 25 years.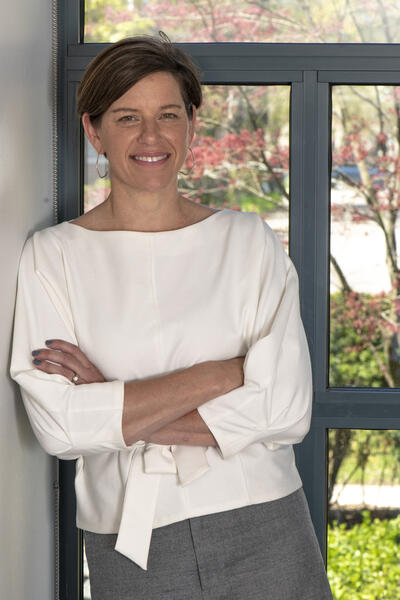 Jill Antoniewicz
Chief Experience Officer
As Chief Experience Officer, Jill Antoniewicz leads both the external relations and internal operations of The Family Institute, specifically everything pertaining to the client experience and the various client touchpoints outside of the therapeutic sessions. Also part of Ms. Antoniewicz's responsibility is overseeing The Family Institute's marketing and communication efforts as well as engaging philanthropic support to further the organization's impact.
Ms. Antoniewicz joined The Family Institute in the fall of 2016. She was previously the director of external affairs for Christopher House, raising much-needed dollars to bring high quality early childhood and primary education to children from low-income families. Prior to this, Ms. Antoniewicz was the director of public affairs for U.S Cellular where she led the company's corporate responsibility efforts including charitable giving, volunteerism and executive non-profit board placement.
Ms. Antoniewicz is a Leadership Greater Chicago Fellow and member of the Leadership Fellows Board. She is from St. Louis and graduated from Miami University, Ohio with a degree in psychology.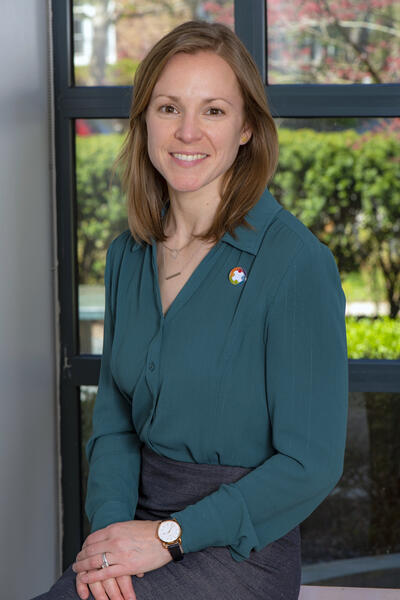 Melissa Lee Hohimer, CPA
Chief Financial Officer
Melissa Lee Hohimer is the Chief Financial Officer at The Family Institute at Northwestern University. She is a passionate non-profit leader with over 13 years of experience in the sector, focusing her work on building sustainable systems and structures to enable programmatic success. In her role with The Family Institute, Ms. Hohimer is responsible for the overall financial and administrative functions of the organization including finance, accounting, human resources, information technology and facilities. 
Prior to joining The Family Institute, Ms. Hohimer served as Chief Financial Officer for Youth & Opportunity United Inc., a youth development agency based in Evanston, IL that prepares youth for post-secondary and life success. In this position, she set the vision and strategy for the organization's finance function, managed $16.4M in capital campaign contributions and launched a new endowment. Prior to this, Ms. Hohimer worked with several Chicago-area non-profits including Easter Seals Inc., Chicago Architecture Foundation and Hubbard Street Dance Chicago.
Ms. Hohimer received her MBA from the University of Chicago Booth School of Business and her undergraduate degree from Northwestern University. She is a Licensed Certified Public Accountant and is a member of the American Institute of Certified Public Accountants and the Illinois CPA Society.