Our leadership team is a group of seasoned executives who are accomplished in their respective fields; furthermore, each of them embodies our values of excellence, empathy, knowledge, collaboration, integrity and diversity.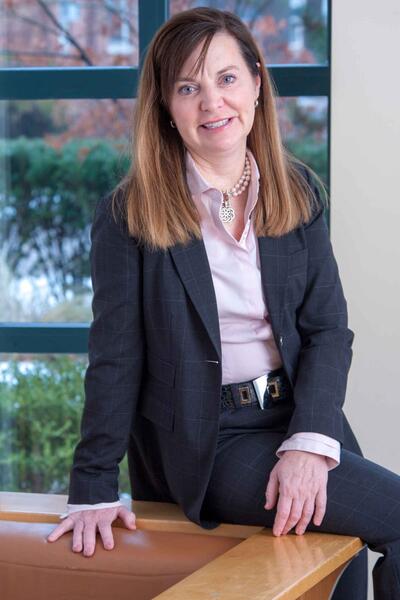 Jana L. Jones
President and Chief Executive Officer
Jana L. Jones is the President and Chief Executive Officer of The Family Institute at Northwestern University and a member of the organization's board of directors, since 2014. Ms. Jones is passionate about partnering with others to share The Family Institute's vision to see change by connecting behavioral health to whole health.
Ms. Jones has over 25 years of entrepreneurial healthcare leadership along with a passion for the mission of The Family Institute. She began her career at Rush-Presbyterian-St. Luke's Medical Center in Chicago. From there she went to Excellus Blue Cross Blue Shield in Rochester, New York, where, over the course of 14 years, she became a senior executive responsible for both growing the business and improving the health of the members they served. Ms. Jones then moved to Tennessee and subsequently Florida, where she created and was CEO of two healthcare companies dedicated to using information technology to improve health outcomes and to increase patients' engagement in their own health care.
Ms. Jones is a member of The Economic Club of Chicago. She has presented information on Capitol Hill and testified before the National Governors Association on topics ranging from patient-centered personal health records to collaboration for quality improvement. She also served on Governor Phil Bredesen's appointed state-wide eHealth council for three years.
She received her undergraduate degree from Penn State and a Master's degree in Health Systems Management from Rush University in Chicago.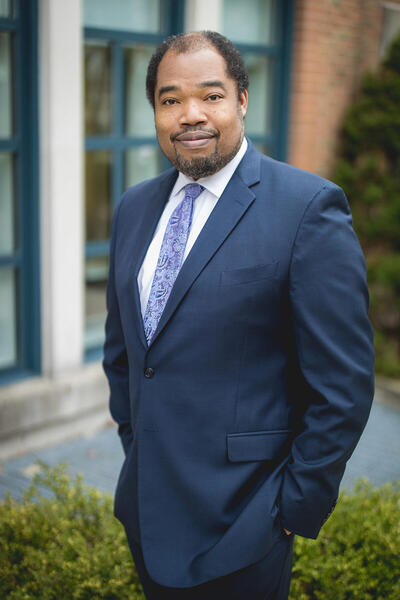 Anthony Chambers, Ph.D., ABPP
Chief Academic Officer
Anthony Chambers, Ph.D., ABPP, is the Chief Academic Officer at The Family Institute at Northwestern University. Dr. Chambers is also the Director of Northwestern University's Center for Applied Psychological and Family Studies and is a Clinical Professor in the Department of Psychology. He is the former Director of both the Couple Therapy Program and the Postdoctoral Fellowship Program at The Family Institute. Dr. Chambers is also one of the few psychologists nationwide to be board certified in treating couples (ABPP). Dr. Chambers is former President of the American Psychological Association's Society for Couple and Family Psychology, which is the premiere national organization for couple and family psychologists. Currently, Dr. Chambers is the President of the American Academy of Couple and Family Psychology and was elected to serve on the Board of Directors for the American Psychological Association.
Dr. Chambers received his undergraduate degree in Psychology from Hampton University (an Historically Black College and University; HBCU) and completed both his M.A. & Ph.D. in Clinical Psychology at the University of Virginia. He completed his internship and postdoctoral clinical residency at Harvard Medical School and Massachusetts General Hospital. Dr. Chambers was also the Dr. John JB Morgan Postdoctoral Clinical Research Fellow at The Family Institute at Northwestern University.
Noteworthy academic achievements include co-authoring Integrative Systemic Therapy, which is an empirically grounded integrative framework for working with individuals, couples and families; co-editing the Encyclopedia of Couple and Family Therapy, which is comprised of 1000 entries; co-editing an APA series on Couple and Family Psychology as well as co-editing a TFI book series on TFI's IST model. He has also published dozens of articles focused on translating science into assessing and treating common couples' problems.
Dr. Chambers' professional accomplishments have resulted in becoming a fellow of the American Psychological Association and its Division of Couple and Family Psychology, a fellow of the American Academy of Couple and Family Psychology and a diplomat of the American Board of Couple and Family Psychology. He also serves on the editorial board of the journal Family Process; and serves on the board of directors of several academic and professional organizations devoted to strengthening couples and families.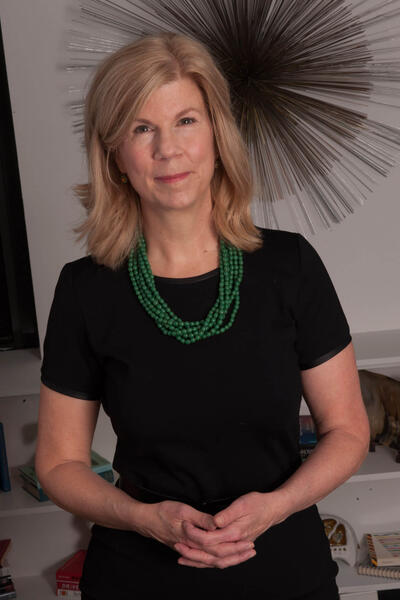 Nancy Burgoyne, Ph.D.
Chief Clinical Officer
Nancy Burgoyne, Ph.D., (she/her) is the chief clinical officer at The Family Institute at Northwestern University. As part of the organization's executive leadership team, Dr. Burgoyne focuses on the Institute's mission to provide high quality, scientifically informed care. She leads practice-wide clinical quality improvement initiatives, and provides clinical direction for efforts that improve the client's clinical experience and access to care. Dr. Burgoyne provides direction for clinician's professional development and risk management policies and protocols, and interfaces with academic leaders to evaluate the care The Family Institute provides.
Dr. Burgoyne is a licensed clinical psychologist and a family therapist. She received her bachelor's degree in Human Development from Boston College, and her doctoral degree in Clinical-Community Psychology from DePaul University, where she was an Arthur J. Schmidt Academic Fellow. Dr. Burgoyne completed her internship and post graduate work in The Family Systems Program at the Institute for Juvenile Research, University of Illinois. She is a member of the American Psychological Association (Division 43, Family Psychology) and has been a practicing clinician and behavioral health professional for over 30 years.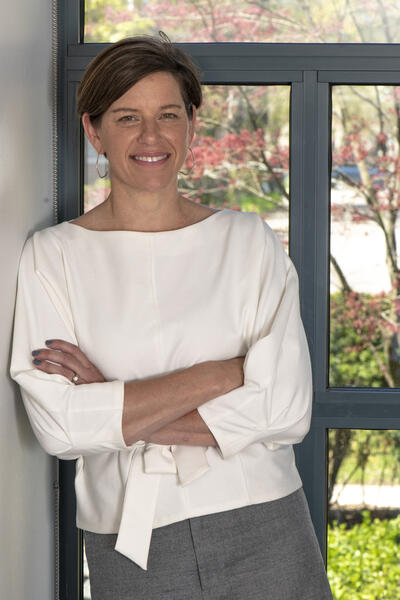 Jill Antoniewicz
Chief Operating Officer, Clinical Services
As Chief Operating Officer, Clinical Services, Jill Antoniewicz leads strategy development for the more than 70-therapist strong clinical services practice at The Family Institute at Northwestern University. In this role, she empowers innovation, growth and new services in response to client need, improving the client experience and a rapidly evolving market. 
Ms. Antoniewicz's passion lies in growing people and teams to tackle challenges with creative solutions. She is committed to helping individuals and families receive the highest quality mental health care to improve their relationships and their lives. Since joining The Family Institute in 2016, she has led a cross functional team to launch a new electronic health record and practice management system, drove change management to continuously improve the client experience, spearheaded the organization's rebranding and engaged philanthropic support to further the organization's mission.
Ms. Antoniewicz is a Leadership Greater Chicago Fellow and past member of the Leadership Fellows Board. She is from St. Louis and graduated from Miami University, Ohio with a degree in psychology.
Anthony Fiore, CPA, MBA
Chief Financial Officer
Anthony (Tony) Fiore, CFO, is a part of The Family Institute at Northwestern University's Senior Executive Team and partner to the CEO. In this role, Mr. Fiore participates in shaping the strategic direction of the organization, developing and executing strategy, leveraging best practices, managing organizational transformation and growth and creating a high-performance, results-driven culture that develops leaders across the organization.
Mr. Fiore manages a ten-person team, leading, managing, directing, and coordinating the fiscal functions and management oversight for administrative support services including Finance, Information Technology, Risk Management and Facilities Management. He also works with Board members to support The Family Institute's financial and organizational health and growth trajectory. As CFO, Mr. Fiore also works closely with the audit/finance committee of the Board of Directors and is responsible for preparing, interpreting and effectively communicating financial information and analysis to the senior leadership team and the Board of Directors in order to facilitate sound financial decisions.
Prior to joining The Family Institute, Mr. Fiore was the VP of Finance and Controller at Feeding America, one of the United States largest non-profit organizations. While there, he led all day-to-day operations of the accounting department, including accounting for investments, accounts payable and receivable, general ledger, relationship management with banks and other vendors, and internal and external audit preparation. In his role, Mr. Fiore partnered with the CFO to maximize Feeding America's resources to get more food to more people in need and maintain its position as a leader in financial transparency and efficiency. He also served as Assistant Treasurer of the Feeding America Board of Directors.
Prior to joining Feeding America in 2015, Mr. Fiore spent almost 5 years as the CFO of one of Illinois' most trusted providers of reproductive health care. At this organization, he developed a new financial reporting methodology and established key performance indicators to match strategic plan initiatives including maximizing and creating new revenue streams, increasing patient growth, decreasing visit wait times, time to third appointment, and "no-show" rates".   
Mr. Fiore began his career in public accounting, with a firm now known as RSM US LLP, the fifth largest accounting firm in the United States. There, he was a director for a diverse client base including law firm partnerships, private corporations, nonprofit organizations, and start-up public companies. He was also responsible for the coordination of audit and financial consulting engagements including the internal administration of the engagement and external relationship building with client management.
Mr. Fiore graduated from DePaul University with a Bachelor of Science degree in Accounting and received his Master of Business Administration in Finance also from the University's Charles H. Kellstadt School of Business. He is also a Certified Public Accountant and an avid runner.
Sarah Frick
Chief External Relations Officer
Sarah Frick joins The Family Institute at Northwestern University after successfully leading the fundraising, communications and alumni work at The Frances Xavier Warde School (FXW) as the Director of Advancement for almost five years. Prior to joining FXW, she served as the Senior Vice President of External Affairs and Strategy for Chicago Commons, a $30 million nonprofit focused on early education, family programming and senior services on the south and west sides of Chicago. At Chicago Commons, she led the organization's communications, fundraising, strategic planning, advocacy and program data efforts. Ms. Frick worked directly with the President and CEO, leadership team and board of directors to implement a three-year strategic plan and doubled the organizations private giving efforts.  Ms. Frick also worked for United Way of Metropolitan Chicago as their Senior Director of Communications and the PR Officer for the YWCA of Metropolitan Chicago. 
Ms. Frick has guest lectured on branding, advertising and non-profit management at college campuses including Loyola University and East-West University. Her volunteer work includes serving as Chair of the SSA #63 Commission in West Humboldt Park, Team Captain for the Alzheimer's Memory Walk, Fundraising Chair for Texas A&M University Alumni Association and was a former member of the Women's Leadership Council of United Way. In 2012, Ms. Frick was announced as one of Today's Chicago Woman Magazine's Top 100 Women to Watch.  She is a recent alum of The Alliance for Family and Children's Executive Leadership Institute from the University of Michigan in 2016. Ms. Frick graduated from Texas A&M University with her bachelor's in Communications and a minor in English.