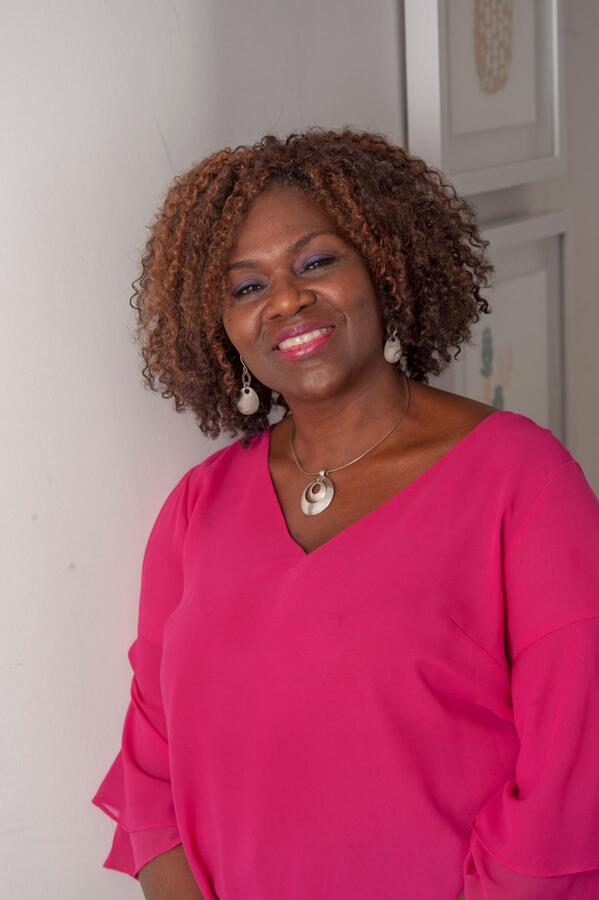 Thank you for Considering Counseling: On-Campus Learning Master's Program
Thank you for your interest in the Master of Arts in Counseling program at The Family Institute. The Master's program is accredited by Northwestern University through The Center for Applied Psychological & Family Studies. The program has a rich tradition in both its psychodynamic orientation and the systems perspective of The Family Institute, which is a national leader in research, training and practice. You will enjoy many opportunities for personal and professional development.
 
Our program is small and selective; however, we are concerned primarily with making a good fit between what we have to offer and the interests of students we admit. Our students are gifted and come from many cultural backgrounds and experiences. The collaborative nature of our training represents our best efforts to develop a meaningful learning community.
 
The program is rigorous and demanding. You will find that your investment yields good results in terms of future employment or advancing to doctoral studies. We are especially proud of our clinical immersion experience in which students learn by doing from the beginning of their studies.
 
We hope that you will take the time to complete application forms, supportive essays and interviews as we work with you to make the best career match.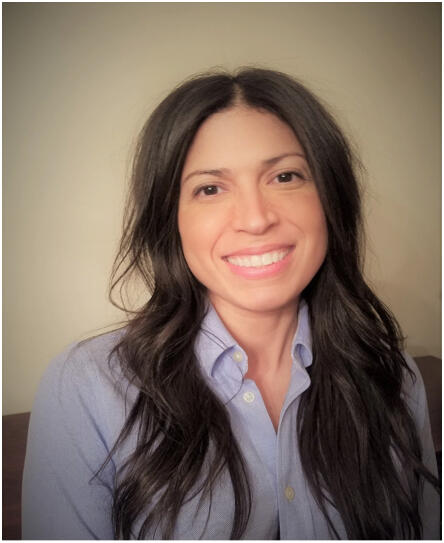 When I was accepted to the Northwestern Counseling program, I anticipated that I was going to receive a superior education, but it has exceeded my expectations. In addition to the excellent classroom education, I found that the self-reflective approach of the program provided tremendous personal growth. My favorite aspect of the program has been the exceptional quality of the instructors and supervisors. They have been role models I look up to. My goal is to treat clients who suffer from trauma related disorders and, thanks to the program, I feel very confident moving forward in this profession.
Get to Know Our Counseling Master's Program
Dynamic clinical training environment of The Family Institute at Northwestern University
Immerse yourself in research and scholarly projects
Delve into research and scholarly projects that relate our program's rich history to current best practices in the field. Exchange your clinical ideas through conference presentations and academic publications.
Focus on theoretical and intellectual traditions of the counseling field
Quality Training
We offer a unique combination of classroom hours integrated with face-to-face supervised client work early in the program. 
With a minimum of 700 hours of clinical training, you will be a highly sought after counselor and well prepared when entering the field. 
Get more details about supervised field training
Career Support
We  provide career guidance and resources in conjunction with the Northwestern Career Advancement. In addition to our JumpStart series, we host an annual Careers Night which provides an opportunity for students to learn directly from the experiences of alumni who are working in the field in a wide range of settings. This event facilitates networking and mentoring opportunities with alumni and potential employers.
Alumni Support
Our Alumni count 1700+ members and support our students during their academic and clinical training experience.
Where Our Graduates Make a Difference
Private practice
Community mental health agencies
University student services and counseling centers
Career services
Specialized mental health hospitals
Residential treatment facilities
Corporate and counseling roles
Employee assistance programs
Higher education
100%
Pass Rate on the National Certified Counseling Exam
100%
Completion Rate of Students Matriculating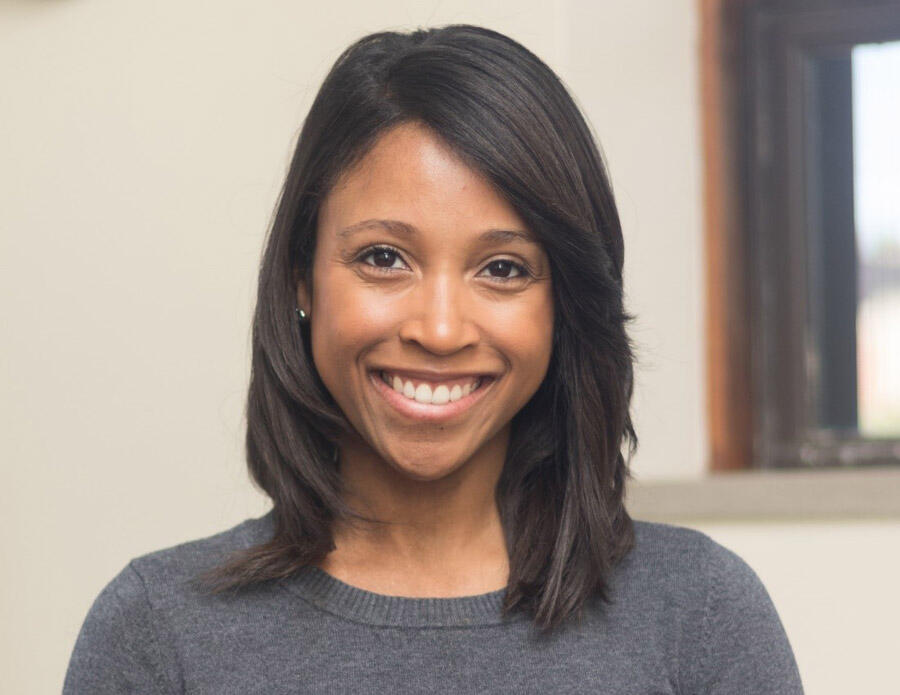 As a Northwestern University grad, I was familiar with not only the academic rigor of the institution, but also the resources and support available to students. I knew the same would be true in the Counseling program at The Family Institute. That, along with the opportunity to immediately begin clinical work and specialize through the child track made this program the right choice for me. 
Working within my cohort was an amazing experience. In the cohort I learned a tremendous amount, personally and professionally, and appreciated the sense of safety and support that allowed me to challenge myself as I learned new material and applied it to my clinical work. In addition, the many research and teaching assistant opportunities available through The Family Institute gave me the tools and agility I needed to be successful.
My two years of clinical experience at The Family Institute afforded me the opportunity to work with individuals across the life span with a variety of different symptom presentations and presenting concerns. I have used this experience working in a variety of settings including community mental health and private practice. My education and training influence the way I conceptualize cases, and enable me to help others understand individuals through a lens that considers their context.
10 Reasons Our Program is Great
The Family Institute at Northwestern University brings together the right partners to support children, adults, couples and families across the lifespan. As researchers, educators and therapists, we work with our clients and Partner to See Change.
1. We are at the forefront of important clinical research & counselor education
We provide more than than 60,000 hours of therapy annually
Engage in important clinical research 
Are at the forefront of counselor education
Have a state-of-the art 26,000 square-foot facility with 10 interviewing suites equipped with high tech capabilities for students to conduct therapy under the helpful eye of their supervisors and make recordings of their interviews for later supervision
2. An Education From Northwestern University
Perennially ranked as a Top 15 University, Northwestern University offers top shelf education and delivers a brand name that carries its graduates throughout their career. Northwestern University is a:
Major research institution with extraordinary facilities
Member of the Big Ten Conference that plays host to many intercollegiate athletic events
Beautiful campus located on the shores of Lake Michigan
3. Learn in a Culturally Diverse City
The headquarters of The Family Institute at Northwestern University is located in the thriving suburb of Evanston, Illinois. The Family Institute also has an ever-growing satellite office in downtown Chicago across from the beautiful Millennium Park. The rich diversity of the population of metropolitan Chicago provides a rich source of referrals for learning therapy.
4. Learn From Nationally-Known Counselor Educators at The Family Institute
Our faculty are among the leaders in the field. In addition to having membership in and leadership roles on several professional associations such as The American Counseling Association (ACA), North Central Association for Counselor Education and Supervision (NCACES), International Association of Marriage and Family Counselors (IAMFC) and the Association for Multicultural Counseling and Development (AMCD), several of our faculty have served as editors, or editorial board members, of prestigious journals such as The Family Journal, Measurement and Evaluation in Counseling and Development, Journal of Multicultural Counseling and Development, Sexual Addiction and Compulsivity, Journal of Addictions and Offender Counseling and Family Process. Our faculty have also made seminal contributions to the research and literature of the field and are practicing therapists at The Family Institute.
5. Learn From an Accredited Program
The Council for Accreditation of Counseling and Related Educational Programs (CACREP), a specialized accrediting body recognized by the Council for Higher Education Accreditation (CHEA), has granted accreditation to the Master of Arts in Counseling program at The Family Institute at Northwestern University. 
6. Collaborate & Network with Students & Alumni
With students applying, competitively, from across the country, our faculty have the pleasure of teaching a talented, diverse and academically advanced group of students. This environment leads to a challenging, enlightening and rewarding exchange of ideas between students. Through our Alumni, graduates network, support the program and receive discounts on Family Institute sponsored professional education CEUs.
7. Practice You Skills Within Our Community
The clinical component of our training program takes place at our Bette D. Harris Child & Family Clinic. The client population is highly diverse and represents many of the problems and populations family therapists will encounter beyond graduate school. The Clinic has four client sites and all have two-way mirrors and recording equipment. To further train our students and assist those who need help, we recently launched Project Strengthen, where a student is paired with a staff therapist to help meet the demand of high quality care to underserved individuals and families who suffer from multiple mental health disorders (such as anxiety and substance abuse) alongside socio-economic and cultural barriers to much-needed care.
8. Receive Supervision & Feedback to Hone Your Counseling Skills
Students receive extensive supervision from supervisors, case conference leaders and preceptors. Supervision occurs in two formats: individual supervision and triadic supervision with a small supervisee-supervisor ratio. Supervisory methods include digital recording and case consultation. All supervisors are highly experienced and all are practicing clinicians themselves.
9. Learn Traditional & Contemporary Therapeutic Approaches
Learn how to conceptualize cases from a psychodynamic perspective while simultaneously learning evidence-based treatments. Best practices are tailored to meet the needs of socially and culturally diverse clientele.
10. Be Involved in Research
Although therapy will always be a blend of science and art, our approach to therapy is based on the 21st century trend to ground practice in scientifically proven methods. To prepare our students for this growing trend, we teach them to be competent consumers of research, and to know how to access and utilize this research with their own cases. 
Faculty members are engaged in research and scholarship. They welcome student involvement in research projects or participation in the laboratory, often with opportunities to publish or present. Research activity will help those who are interested in pursuing doctoral studies.
Our Mission
Education
Our mission is to enable students to explore the depth and complexities of the psychodynamic perspective, its emphasis on the centrality of the therapeutic relationship, and the importance of therapist self-reflection.