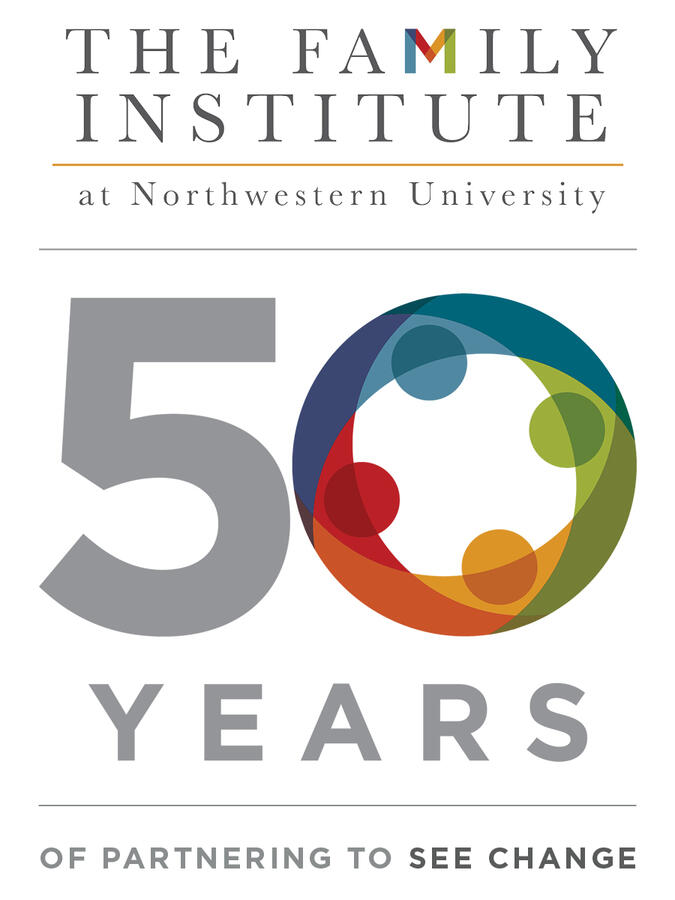 In 2019, The Family Institute celebrate our 50 year anniversary. The Family Institute was the first family therapy training center in the Midwest. Since its founding, The Family Institute has been committed to research, education and providing therapy services.
Today, The Family Institute is one of the leading centers in the world for comprehensive and systemically oriented psychotherapy integration.
1965
Drs. Charles (Chuck) and Jeannette (Jan) Kramer saw a need for discussion about the growing field of family therapy. They began a monthly study group in their home in Oak Park, IL to explore this new and innovative type of treatment with Chicago area psychiatrists, psychologists and social workers.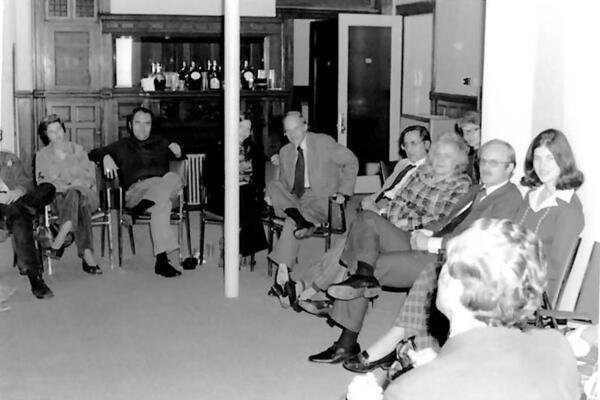 1968
Demand for training and consultation grows rapidly; in response, the group establishes The Family Institute of Chicago. The organization was unique in the Midwest because of its primary interest in the study, teaching and treatment of family problems using the newly discovered concept of the family as a system.
In the first year, clinicians at The Family Institute conduct nearly 2,000 therapy sessions. And, the part-time, post-graduate Two Year Training Program began with an inaugural class of 16 students.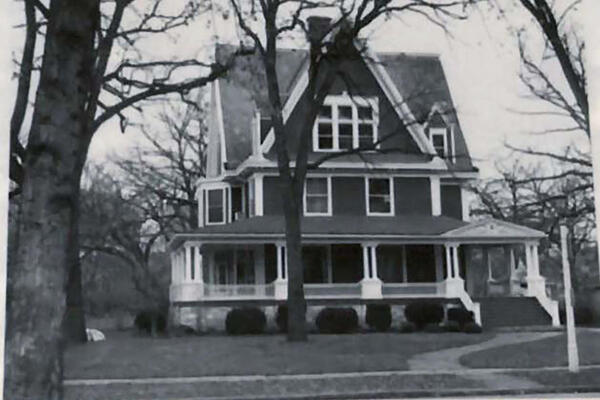 1969
The Family Institute of Chicago is officially incorporated as a not-for-profit organization, with Charles H. Kramer, M.D. as its Founder and first Director.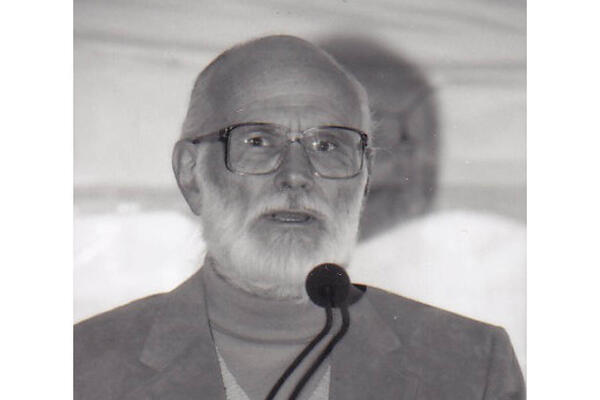 1974
Classes and programs spilled over from the Kramers' home in Oak Park to crowded basement offices, a synagogue, a seminary and various hotels and meeting places before The Family Institute of Chicago moved to a more permanent home in downtown Chicago at 10 E. Huron. 
1975
Through the joint efforts of Harold M. Visotsky, M.D., Director of the Institute of Psychiatry, and Dr. Kramer, The Family Institute of Chicago merged with Northwestern Memorial Hospital's Institute of Psychiatry and forms the Center for Family Studies. 
Staff receive academic appointments in the Department of Psychiatry and Behavioral Sciences of the Northwestern University Medical School.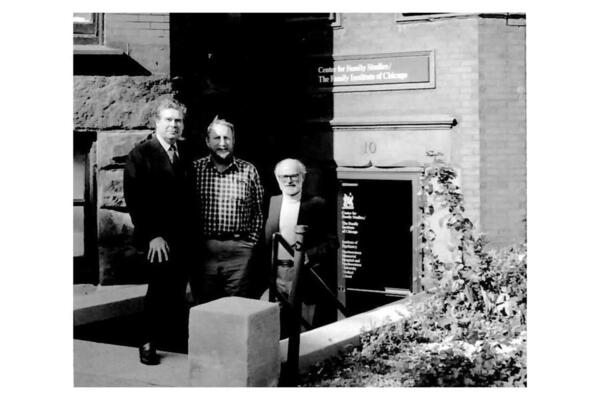 1979
The Family and Child Clinic started with seven student therapists treating 60 families in the first year.
Under the supervision of highly trained licensed therapists, therapists-in-training in the Clinic receive enhanced training opportunities and provide high quality therapy services on a sliding fee scale to children and families in need. We now provide therapy on a sliding-scale fee to more than 2,400 clients annually.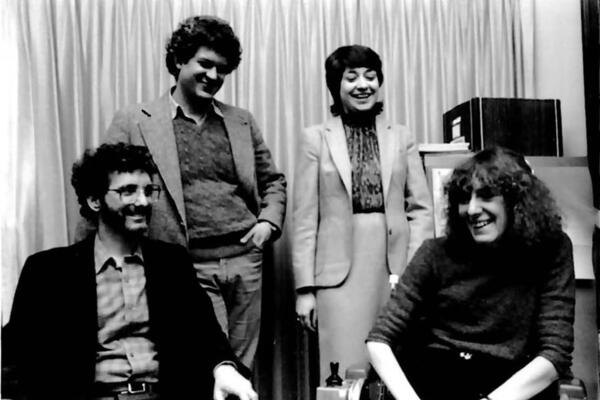 1983
The organization moved to a larger space located at 666 Lake Shore Drive. The space was specifically designed for The Family Institute and included classrooms, a library and audio-visual room, observation rooms and clinical offices.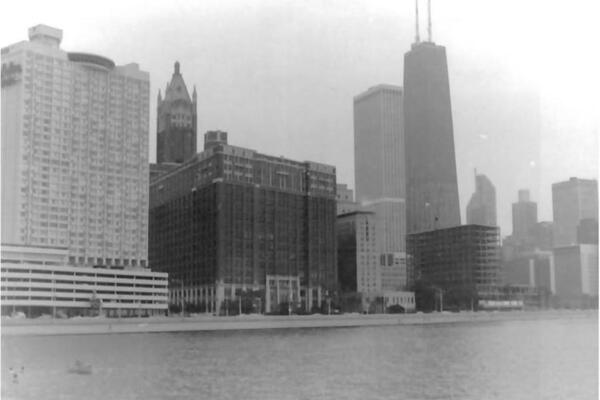 1986
William (Bill) M. Pinsof, Ph.D., succeeds Dr. Kramer as the President of The Family Institute of Chicago and Director of the Center for Family Studies.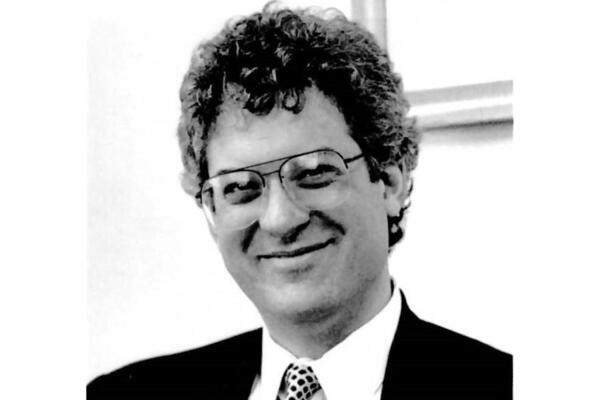 1990
After separating legal and financial ties from Northwestern Memorial Hospital, The Family Institute of Chicago formally affiliates with Northwestern University (retaining its status as an independent not-for-profit organization) and begins doing business as The Family Institute at Northwestern University.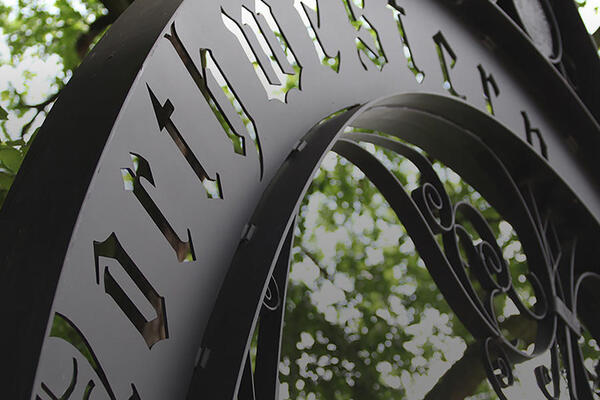 1990
The Family Institute launches its Community Outreach Program to bring mental health services to low-income, at-risk families. Now situated within the Bette D. Harris Family & Child Clinic, the program partners with a variety of organizations and schools in order to best serve the particular needs of the community.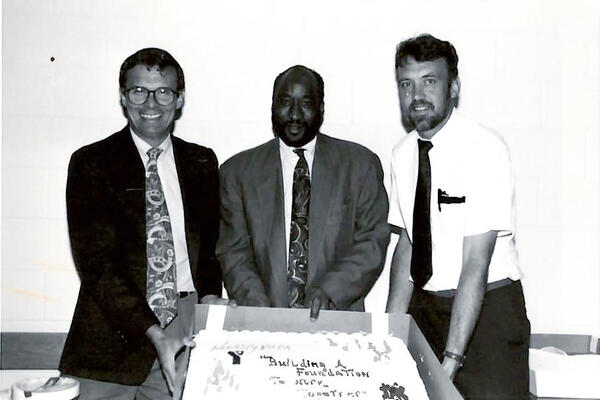 1991
In the fall of 1991, the first four students matriculated into a new training program — an intensive two-year professional training program leading to a Master of Science degree in Marital & Family Therapy. Today, 28 graduate students matriculate into the Marriage & Family Therapy program annually.
This program was The Family Institute's first academic offering under its new affiliation with Northwestern University and Cheryl Rampage, Ph.D. was the program's inaugural Director.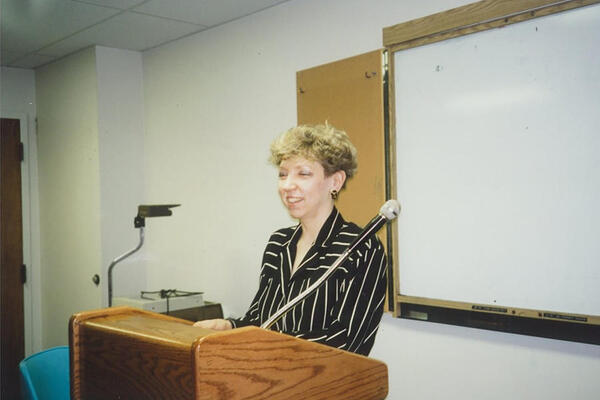 1994
Following a $4.7 million capital campaign, The Family Institute opens its new headquarters, the Bette D. Harris Center on Northwestern University's campus in Evanston, IL. The 26,000-square-foot building offers state-of-the-art facilities for clinical services, education and research.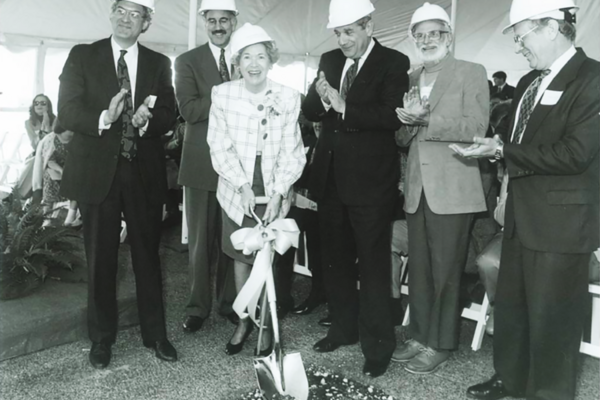 1996
In order to accommodate our growing clinical practice and maintain a presence in downtown Chicago, The Family Institute opens offices at 8 S. Michigan Ave.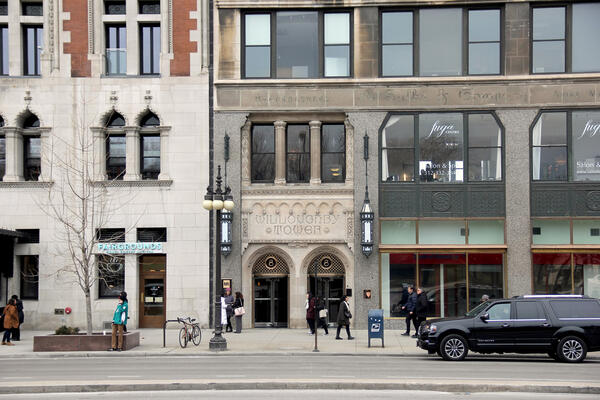 2000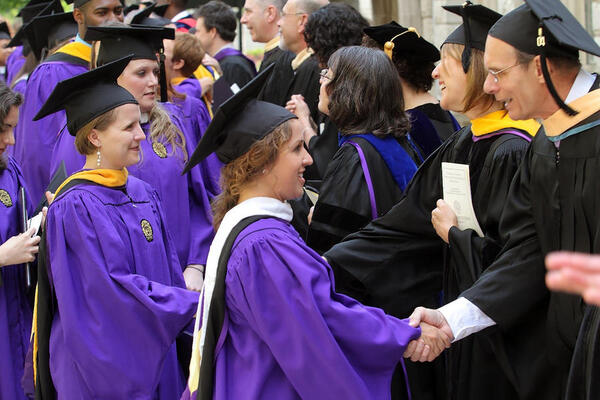 2001
The undergraduate course "Marriage 101: Building Lasting and Loving Relationships" is launched at Northwestern University by Arthur C. Nielsen, M.D., and William Pinsof, Ph.D. This innovative course represents The Family Institute's first foray into pre-marital education. It has since been one of the most popular courses at Northwestern and has been featured in various national and international media outlets.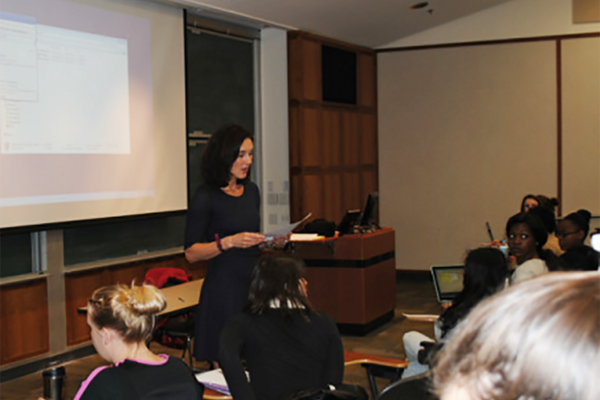 2002
As part of the new Center for Applied Psychological and Family Studies, The Family Institute takes over Northwestern University's Master of Arts in Counseling Psychology program, doubling the size of The Family Institute's graduate student body.
To accommodate additional students and faculty, The Family Institute expands its Evanston headquarters.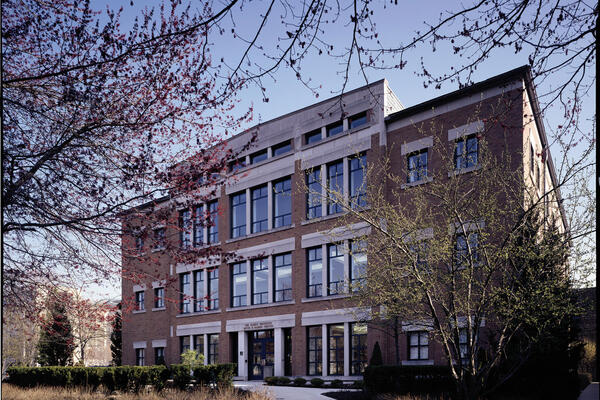 2014
Jana L. Jones was appointed President of The Family Institute in 2014 and succeeded Dr. Pinsof as President and CEO in 2016.
With a strong business background in health systems management, Ms. Jones created a new organizational structure to reflect the recent growth of The Family Institute and has increased the use of data and information technology to improve health outcomes.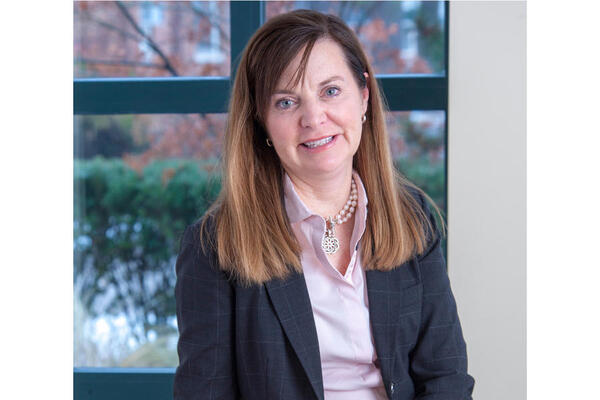 2015
Counseling@Northwestern, The Family Institute's online platform for its Master of Arts in Counseling program, launched with the first cohort in April 2015. The innovative learning environment made possible through technology greatly expands the reach of our Counseling program, educating a greater, more diverse number of students than would be possible through our on campus platform alone.
Since its inception, Counseling@Northwestern has grown to serve approximately 400 students annually.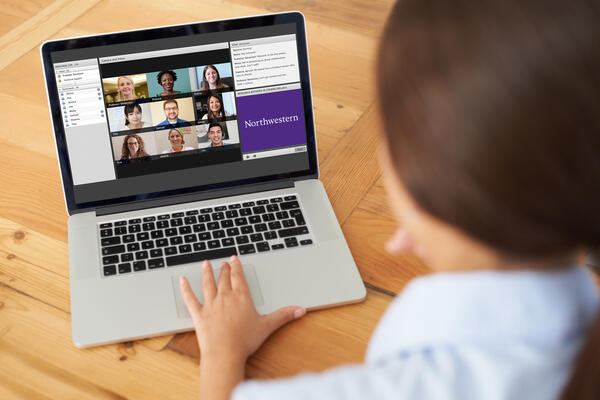 2018
The Family Institute launches teletherapy within the clinical practice.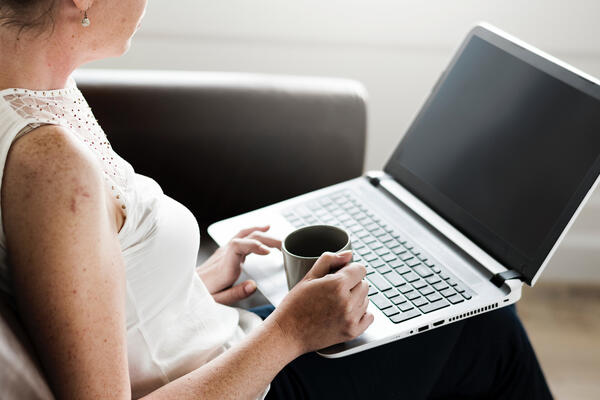 2019
Over the last half century, The Family Institute has grown into a nationally and internationally recognized incubator for systemic thinking as a key component of any therapy. Thousands of publications from The Family Institute over the last five decades have propelled the theory and practice of how relationships dramatically impact a person's quality of life. In 50 years, The Family Institute has grown from 2,000 therapy sessions in year one to more than 80,000 sessions of care annually. We have gone from sharing what we know with a handful of experimental therapists to preparing more than 500 graduate level students at a world class university for meaningful and impactful careers in behavioral health.