Back to top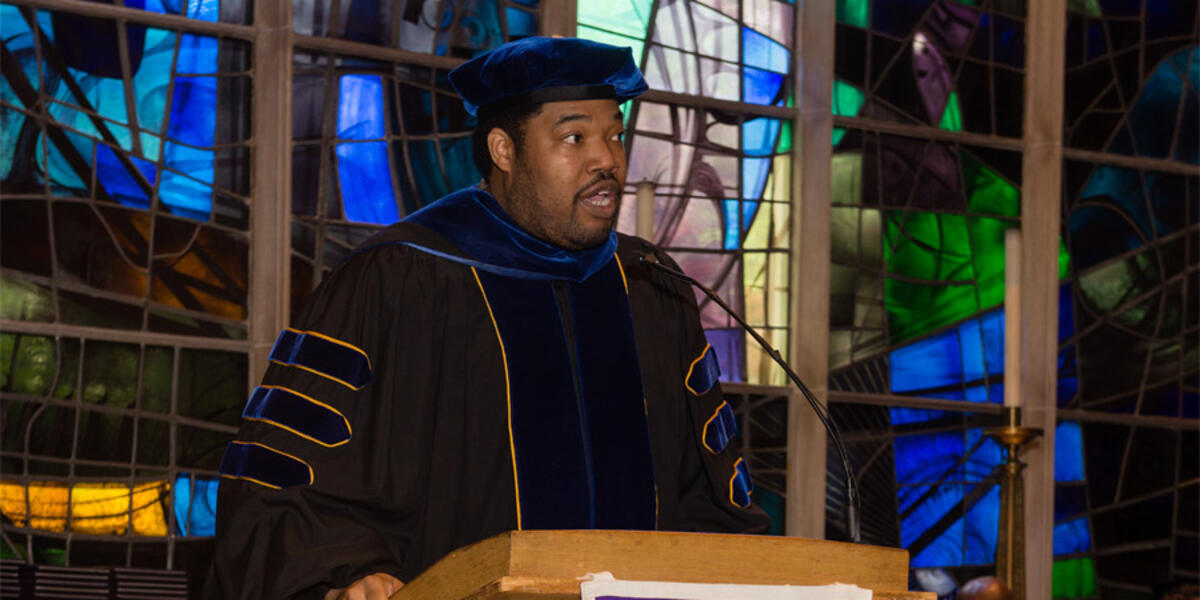 Dr. Chambers' term as Member-At-Large begins January 1, 2020
CHICAGO — December 11, 2019 — Following a vote by members of the American Psychological Association (APA), Anthony L. Chambers, Ph.D., ABPP, was elected as a Member-at-Large of the Board of Directors to a three-year term. The Board of Directors is responsible for exercising general supervision over the policies and affairs of APA and supervises the work of the Chief Executive Officer. During the fall 2019 vote, APA members additionally elected Jennifer F. Kelly, Ph.D., ABPP, as President-elect and Susan D. Clayton, Ph.D., as a Member-at-Large of the professional organization. All three will begin serving their board terms on January 1, 2020.
APA is the leading scientific and professional organization representing psychology in the United States, with more than 118,000 researchers, educators, clinicians, consultants and students as its members. Its mission is to promote the advancement, communication and application of psychological science and knowledge to benefit society and improve lives. In February 2019, the Council of Representatives adopted a new strategic plan that sets APA's organizational priorities for the next three to five years. Following this plan, APA is engaged in a process of transformation, positioning psychology to play a leading role in addressing the grand challenges of today and the future that will maximize the impact APA and its members can have on complex issues facing the field of psychology and broader society.
Dr. Chambers is the Chief Academic Officer at The Family Institute at Northwestern University and Director of the Center for Applied Psychological and Family Studies at Northwestern University. He is a Board Certified Couple and Family Psychologist and a Clinical Professor in the Department of Psychology at Northwestern University. Currently, Dr. Chambers also serves the field of behavioral health through his role as Academy President and Member-at-Large of the American Academy of Couple and Family Psychology and previously served as president of the Society for Couple and Family Psychology (APA Division 43).
###
ABOUT THE FAMILY INSTITUTE AT NORTHWESTERN UNIVERSITY
Incorporated in 1969, The Family Institute at Northwestern University is committed to strengthening and healing families, couples, children and adults through the highest quality, relationship-based mental health services. As partners to see change, The Family Institute brings together research, education and clinical practice leading to growth for our clients, the next generation of therapists and the field of behavioral health.
2019 marks The Family Institute's 50th year of offering high quality mental health counseling. As a team of more than 175 therapists and therapists-in-training practicing in four Chicagoland locations: downtown Chicago, Evanston, Northbrook and Westchester, The Family Institute provides therapy for people from all walks of life.
The Family Institute conducts cutting-edge research to better understand mental health issues and treatment, operating two nationally-renowned graduate programs through the Center for Applied Psychological and Family Studies at Northwestern University in Counseling and Marriage and Family Therapy. For more information, visit www.family-institute.org.