Back to top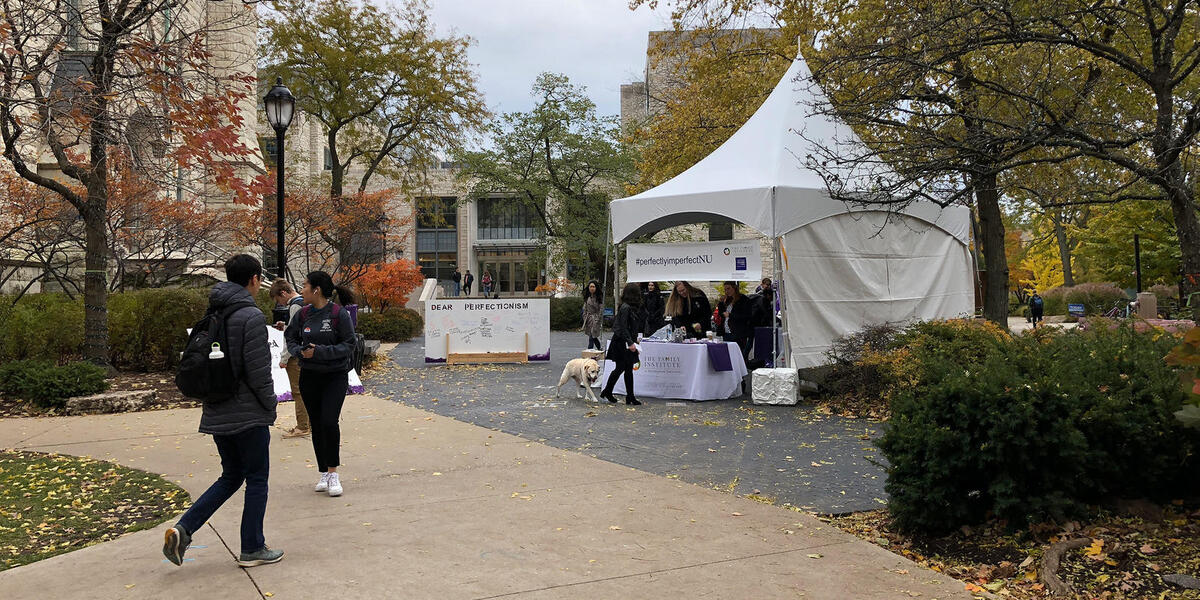 #PerfectlyImperfectNU event shines light on topic of maladaptive perfectionism
Jessica Rohlfing Pryor, Ph.D., LCP
• November 08, 2018
Jessica Rohlfing Pryor, Ph.D., was quoted in a variety of media outlets about the potential risks of maladaptive perfectionism in conjunction with a campus event the Perfectly Imperfect Lab hosted at Northwestern University.
The Lily
15 ways to be less perfect (and probably happier) in 2019
By Nneka McGuire
January 3, 2019
Huffington Post
How To Tell If Your Perfectionism Is Normal Or Unhealthy — Plus expert advice on what to do if your perfectionism is taking over your life.
By Nicole Pajer
November 30, 2018
Business Insider
Perfectionism has become an unhealthy "epidemic" among millennials, psychologists say
By Caroline Praderio
November 27, 2018
Fortune
Perfectionism: Can High Standards Lead To Mental Health Disorders?
By Renae Reints
November 8, 2018
The Atlantic
The Problem With Being Perfect — A trait that's often seen as good can actually be destructive. Here's how to combat it.
By Olga Khazan
November 5, 2018
The Daily Northwestern
Don't pretend you're perfect, Family Institute tells students
By Cameron Cook
November 1, 2018
Chicago Tribune
The overachieving generation: As millennials strive for perfection, anxiety and depression increase
By Alison Bowen
October 31, 2018
WGN Radio
Frank and Kathy Host A Panel Discussion On Staying Fit, Perfectionism and Body Image
The Frank Fontana Show
October 28, 2018
The event on Northwestern's campus, #PerfectlyImperfectNU, took place on November 1 and highlighted the importance of "flaunting your flaws." Passersby could write a postcard to perfectionism and learn tips about how to cope with unhealthy perfectionism.