Back to top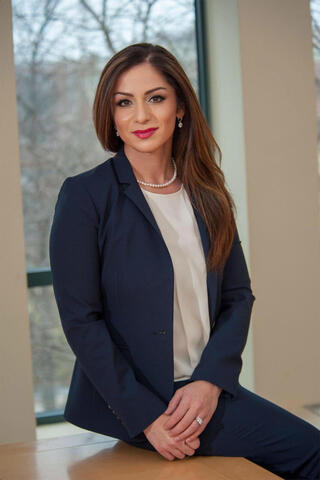 Core Faculty & Assistant Program Director, Marriage & Family Therapy Program
Education
APA-accredited Clinical Psychology Predoctoral Internship — The State of Connecticut Department of Mental Health & Addiction Services Psychology Internship Program
Doctor of Psychology in Clinical Psychology — Illinois School of Professional Psychology
Master of Arts in Marriage and Family Therapy — Adler University
Bachelor of Arts in Psychology and Sociology — Northern Illinois University
Other Professional Involvement/Leadership Positions
Dr. Sahebi is involved in education, research and serves as a mentor for the graduate students in the MSMFT and Counseling Programs. Dr. Sahebi is an adjunct professor in two different departments at Northwestern University where she teaches graduate level courses in treatment of addictions in the Master's in Counseling Program in the Center for Applied Psychological and Family Studies, as well as child and adolescent development in the Department of Education and Social Policy. She also guest lectures for a number of different courses within the Marriage and Family Therapy Program.
Selected Publications & Presentations
Dr. Sahebi is currently serving as an associate editor for the Encyclopedia of Couple and Family Therapy. She has also authored several of the manuscripts currently in print.
Awards
Recipient of the 2018 Dr. Christine Bard, Compassion and Skill in Rehabilitation Practice Award; nominated by the Illinois Chapter of the International Association of Rehabilitation Professionals
Recipient of the 2014 Illinois Association of Marriage and Family Therapy Maurlea Babb Conference Scholarship Award
Recipient of the 2013-2014 Illinois School of Professional Psychology Diversity Fellowship Scholarship Award
Recipient of the 2012-2013 Illinois School of Professional Psychology Academic Scholarship Award
Recipient of the 2011-2012 Alfred Adler Scholarship Award
Recipient of the Academic Achievement Award, Northern Illinois University