Back to top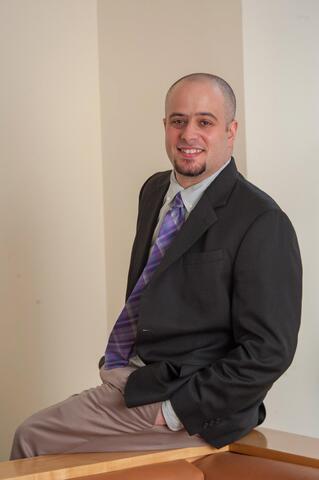 Education
APA-Accredited Predoctoral Internship — Virginia Treatment Center for Children
Ph.D. in Counseling Psychology — Virginia Commonwealth University
M.S. in Counseling Psychology — Virginia Commonwealth University
B.A. in Psychology & Sociology — University of Wisconsin-Madison

I Treat
10-15 Years Old
15-20 Years Old
Young Adult
Adult
Family
Issues I Treat
Anxiety Disorders
Phobias
Panic
Perfectionism
Obsessive Compulsive Disorder (OCD)
Compulsions
Depression / Mood Disorders
Attention Deficit Disorder (ADD) & Attention Deficit Hyperactivity Disorder (ADHD)
Anger Management
Cognitive Flexibility / Executive Functioning
Parenting Issues
School Stress
Stress Management
Work / Life Balance
Life Stage Transitions
College (Transition to)
Midlife (Transitions in)
Family of Origin Issues
Men's Issues
Video Gaming
Asperger's
Adult Children & Parent Relationship Issues
Sibling Issues
Types of Therapy
Cognitive Behavioral Therapy (CBT)
DBT-informed
Exposure and Response Prevention (ERP)
Humanistic Therapy
Interpersonal Therapy
Mindfulness & Behavior Therapies
About
Dr. Rosen received his Ph.D. in Counseling Psychology with an area of concentration in child, adolescent and family psychology. Dr. Rosen has specialized training in evidence-based interventions for children, adolescents and their families, as well as experience working with couples and individually with adults. While his approach to therapy relies primarily on the principles of cognitive-behavioral therapy (CBT), Dr. Rosen integrates aspects from additional frameworks, including Acceptance and Commitment Therapy (ACT), Interpersonal Therapy (IPT) and Dialectic Behavioral Therapy (DBT).
Other Professional Involvement/Leadership Positions
Dr. Rosen is a member of the American Psychological Association (APA), as well as two of its divisions, Division 17 (Counseling Psychology) and Division 53 (Society of Clinical Child and Adolescent Psychology).
Insurance Accepted
Blue Cross Blue Shield
Out of Network Reimbursement
Self Pay