Back to top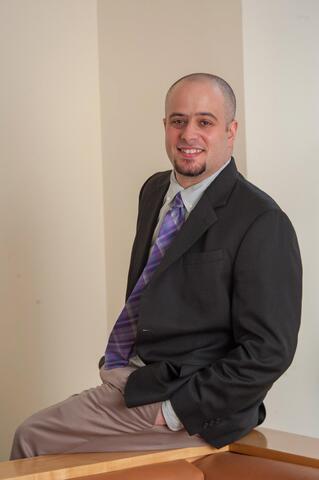 Education
Postdoctoral Fellowship — The Family Institute at Northwestern University
APA-Accredited Predoctoral Internship — Virginia Treatment Center for Children
Ph.D. in Counseling Psychology — Virginia Commonwealth University
M.S. in Counseling Psychology — Virginia Commonwealth University
B.A. in Psychology & Sociology — University of Wisconsin-Madison

I Treat
10-15 Years Old
15-20 Years Old
Young Adult
Adult
Family
Issues I Treat
Anxiety Disorders
Phobias
Panic
Obsessive Compulsive Disorder (OCD)
Compulsions
Attention Deficit Disorder (ADD) & Attention Deficit Hyperactivity Disorder (ADHD)
Cognitive Flexibility / Executive Functioning
Depression / Mood Disorders
Stress Management
School Stress
Parenting Issues
Work / Life Balance
Life Stage Transitions
College (Transition to)
Midlife (Transitions in)
Perfectionism
Anger Management
Men's Issues
Video Gaming
Workplace Issues
Types of Therapy
Acceptance and Commitment Therapy (ACT)
Cognitive Behavioral Therapy (CBT)
DBT-informed
Exposure and Response Prevention (ERP)
Humanistic Therapy
Interpersonal Therapy
About
Dr. Benjamin Rosen received his Bachelor's degree in Psychology and Sociology from the University of Wisconsin – Madison. Dr. Rosen continued his education at Virginia Commonwealth University, where he earned his Master of Science and PhD degrees in Counseling Psychology. His doctoral degree work included an area of concentration in child, adolescent and family psychology. Dr. Rosen completed an APA-accredited pre-doctoral internship at the Virginia Treatment Center for Children. Dr. Rosen subsequently augmented his clinical training by completing a two-year postdoctoral fellowship with The Family Institute.
Dr. Rosen has gained specialized training in evidence-based interventions for children, adolescents, and their families; as well as a wealth of experience working with adults from emerging adulthood through middle age. Dr. Rosen prioritizes building a strong therapeutic rapport with clients, while working collaboratively to identify and explore their presenting concerns. He focuses on identifying personal or relational strengths, modifying problematic behavioral and/or thought patterns, increasing awareness and self-acceptance, and facilitating skill building. When appropriate, Dr. Rosen also provides behavioral management and emotion coaching training for parents.
While his approach to therapy relies primarily on the principles of cognitive-behavioral therapy (CBT), Dr. Rosen integrates aspects from additional frameworks, including Acceptance and Commitment Therapy (ACT), Dialectic Behavioral Therapy (DBT), the Interpersonal Process Approach, and Collaborative Problem Solving (CPS).
Dr. Rosen has worked in a variety of clinical settings with diverse populations. Dr. Rosen is passionate about providing high quality services to underserved populations, working with individuals and families across backgrounds in regard to racial/ethnic identity, sexual orientation, gender identity, socioeconomic status, religious/spiritual identity, and ability status. Dr. Rosen's training in providing culturally-affirming clinical care informs his desire to acknowledge and address community and cultural contexts in therapy, in intersection with individual factors.
Other Professional Involvement/Leadership Positions
Dr. Rosen is a member of the American Psychological Association (APA), as well as two of its divisions, Division 17 (Counseling Psychology) and Division 53 (Society of Clinical Child and Adolescent Psychology).
Dr. Rosen provides clinical supervision to therapist-in-training from Northwestern University's clinical psychology doctoral program, via the Bette D. Harris Family & Child Clinic.
Dr. Rosen was a collaborator on the "Talking to Kids You Love" video series, which was created by Dr. Aaron Cooper.
Selected publications/presentations
Rosen, B. (2020). Collaborative Problem Solving (CPS). In: Lebow, J., Chambers, A., Breunlin, D.C. (eds) Encyclopedia of Couple and Family Therapy. Springer, Cham. https://doi.org/10.1007/978-3-319-15877-8_1160-1
Insurance Accepted
Blue Cross Blue Shield
Out of Network Reimbursement
Self Pay