Back to top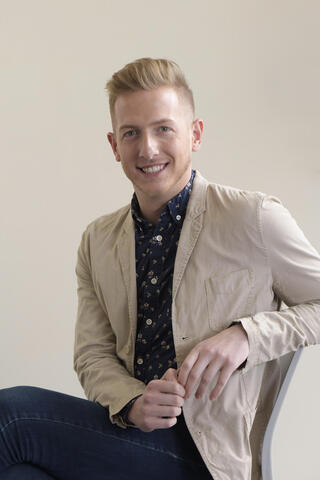 Education
M.S. in Marriage and Family Therapy — The Family Institute at Northwestern University
B.S. in Family Social Science and Youth Studies — University of Minnesota- Twin Cities
I Treat
15-20 Years Old
Couple & Marriage
Family
Individual
Adult
Young Adult
LGB/TQ+
Issues I Treat
LGB/TQ+ Identity & Relationships
Sibling Issues
Anxiety Disorders
Life Stage Transitions
Polyamory, Non-monogamy, Non-traditional Relationships
School Stress
Family of Origin Issues
Stress Management
Types of Therapy
Couple Therapy
Family Therapy
Integrative Systemic Therapy
Narrative Therapy
About
Casey Gamboni is a marriage and family therapist who completed his masters in marriage and family therapy at The Family Institute at Northwestern University the spring of 2016. He recently relocated back to Chicago after fulfilling the course requirements for his Ph.D. program in couple and family therapy from the University of Iowa. Casey is now a full time therapist while writing his dissertation on multiple LGB sibling families. Mr. Gamboni's clinical interest include the LGBTQ community, the sibling relationship and anxiety/depression. He sees clients of all modalities (individuals, couples and families) and he is located in the Millennium Park office.
Published Works
Gamboni, C., Gutierrez, D., & Morgan-Sowada, H. (2018). Prohibiting Versus Discouraging: Exploring Mental Health Organizations Varied Stances on Sexual Orientation Change Efforts (SOCE). The American Journal of Family Therapy, 46(1), 96-105.
Gutierrez, D., Gamboni, C., Frazier, A., Wojciak, A. Relationship and Attachment Quality For Adults with Parents with Past Same-Sex Relationships. The Family Journal.
Range, B., Gutierrez, D., Gamboni, C., Hough, N. A., & Wojciak, A. (2017). Mass Trauma in the African American Community: Using Multiculturalism to Build Resilient Systems. Contemporary Family Therapy, 1-15.
Wojciak, A. S., Range, B. P., Gutierrez, D. M., Hough, N. A., & Gamboni, C. M. (2018). Sibling Relationship in Foster Care: Foster Parent Perspective. Journal of Family Issues, 0192513X18758345.
Awards
Graduate Student Diversity Scholar: University of Iowa
Insurance Accepted
Blue Cross Blue Shield
Self Pay
Out of Network Reimbursement