Back to top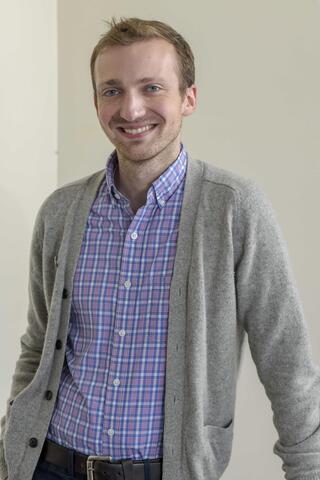 Education
M.S. in Marriage and Family Therapy — The Family Institute at Northwestern University
B.S. in Family Social Science — University of Minnesota
I Treat
10-15 Years Old
15-20 Years Old
Young Adult
Adult
Couple & Marriage
Family
LGB/TQ+
Issues I Treat
Anxiety Disorders
Depression / Mood Disorders
LGB/TQ+ Identity & Relationships
Body Dysmorphic Disorder
Child-Parent Attachment Issues
College (Transition to)
Family of Origin Issues
Obsessive Compulsive Disorder (OCD)
Phobias
Couples Conflict
Divorce Impact on Children
Attention Deficit Disorder (ADD) & Attention Deficit Hyperactivity Disorder (ADHD)
Emotion Regulation Issues
Grief & Loss
Life Stage Transitions
Kink / Alternative Lifestyles
Panic
Polyamory, Non-monogamy, Non-traditional Relationships
Trauma
Post Traumatic Stress Disorder (PTSD)
Sexual Issues
Types of Therapy
Acceptance and Commitment Therapy (ACT)
Cognitive Behavioral Therapy (CBT)
Emotion Focused Therapy
Integrative Systemic Therapy
Mindfulness & Behavior Therapies
About
Mr. Callahan is a systems therapist trained at The Family Institute with experience working in both outpatient and residential treatment programs. Recognizing there is no "one size fits all" solution, he collaborates with his clients to apply the work done in therapy to their every day lives. He works with individuals, couples and families, incorporating behavioral approaches to therapy through a systemic lens.
Mr. Callahan's therapeutic interests are in child and adolescent anxiety and identity development, and he is experienced working with clients and families living with severe and persistent mental illness. As a Postgraduate Fellow at The Family Institute, he applies the most recent research and empirically validated techniques to his therapeutic practice. Mr. Callahan is an LGBTQ+ affirmative therapist.
Other Professional Involvement/Leadership Positions
American Association for Marriage and Family Therapy, Young Professional Member
National Council on Family Relations, Young Professional Member
Recent Publications
Catalpa, J.M., Callahan, C., & McGuire, J. K (2016, November). Transgender Sexuality: A qualitative analysis of sexual identity development among transgender adolescents. Presentation at the 2016 National Council on Family Relationships Annual Conference, Minneapolis, MN.
Callahan, C., Catalpa, J. M., & McGuire, J. K (2016, November). Transgender Sexuality: Changes in sexual orientation labeling and identity. Presentation at the 2016 Society for Research on Adolescence, Baltimore, MD.
Insurance Accepted
Blue Cross Blue Shield
Self Pay
Out of Network Reimbursement