Back to top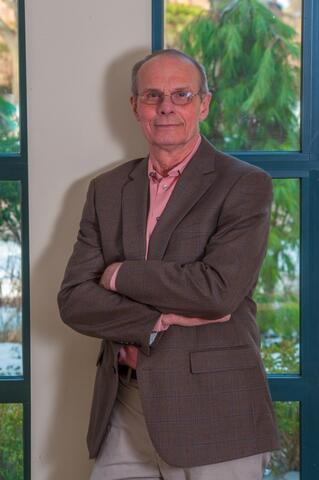 Senior Staff Therapist
Coordinator of IST Development
Education
M.S.W. — Case Western Reserve University
B.S. in Aeronautical Engineering — University of Notre Dame
B.A. in Arts and Letters — University of Notre Dame
Issues I Treat
Adult Children & Parent Relationship Issues
Affairs & Infidelity
Aging Issues
Couples Conflict
Empty Nest Issues
Family Business Issues
Family of Origin Issues
In-law Relationships
Life Stage Transitions
Men's Issues
Parenting Issues
Premarital Counseling
Remarriage
Sexual Issues
Sibling Issues
Step or Blended Families
Therapists in Therapy
College (Transition to)
Retirement (Transition to)
Work / Life Balance
Workplace Issues
Types of Therapy
Couple Therapy
Integrative Systemic Therapy
About
For over four decades, Mr. Breunlin has practiced individual, couple and family therapy. He has served as a consultant for Cook County Hospital's Departments of Pediatrics and Family Practice for 12 years, in addition to providing consultation to mental health centers, special education programs and residential facilities. Mr. Breunlin implemented the Peaceable Schools Initiative, designed to personalize a high school environment with the two-fold goal of improving performance of non-traditional learners and reducing school violence. As Program Director of the Family Business Program, Mr. Breunlin was the principal investigator of a study on the narrative of founders regarding succession. He also spearheads a group that provides consultation to family businesses.  
Other Professional Involvement/Leadership Positions
Mr. Breunlin serves on the editorial boards of Family Process and Couple and Family. He also served as treasurer, secretary and board member of the American Family Therapy Academy. At the Family Institute, he served as Chief Operating Officer for a decade and for 11 years as Program Director of the Master of Science in Marriage and Family Therapy. He has been involved extensively in training marriage and family therapists. Before joining The Family Institute, he was director of Student Unit Training at the Family Institute in Cardiff, Wales, and was the director of the Family Systems Program at Chicago's Institute for Juvenile Research. 
Selected publications/presentations
Mr. Breunlin is co-author (with Schwartz and MacKune-Karrer) of Metaframeworks: Transcending the Models of Family Therapy; co-author of Integrative Systemic Therapy: Metaframeworks for Problem Solving with Individual, Couples and Families; co-editor (with Lebow and Chambers) of The Encyclopedia of Couple and Family Therapy; editor of Stages: Patterns of Change Over Time; and co-editor of the Handbook of Family Therapy Training and Supervision (with co-editors Liddle and Schwartz).
He has written more than 70 articles that have appeared in journals and edited books.
Awards
Fellow, American Association for Marriage and Family Therapy
2020 Life Time Achievement Award, The American Family Therapy Academy
Insurance Accepted
Out of Network Reimbursement
Self Pay