Back to top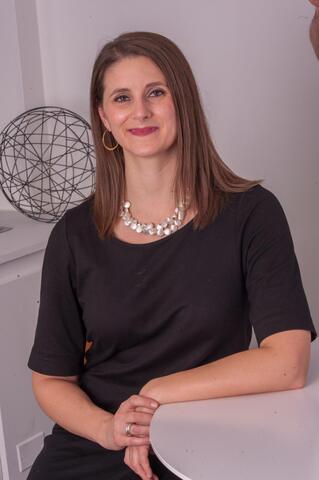 Director of Couple Services
Education
M.S. in Marriage and Family Therapy — The Family Institute at Northwestern University
B.A. in Psychology — University of Michigan-Ann Arbor
B.A. in History — University of Michigan-Ann Arbor
I Treat
Young Adult
Adult
Couple & Marriage
Interracial Couples
Family
Adoptive Families
LGB/TQ+
Issues I Treat
Couples Conflict
Affairs & Infidelity
Work / Life Balance
Family of Origin Issues
Parenthood (Transition to)
Parenting Issues
Women's Issues
Adoption Issues
LGB/TQ+ Identity & Relationships
Money / Finance Related Issues
Divorce / Marital Separation / Post-Divorce Adjustment
Sexual Issues
Depression / Mood Disorders
Anxiety Disorders
Perinatal Mood / Anxiety Disorders
Postpartum Depression
Workplace Issues
Adult Children & Parent Relationship Issues
Midlife (Transitions in)
In-law Relationships
Remarriage
Men's Issues
Premarital Counseling
Polyamory, Non-monogamy, Non-traditional Relationships
Life Stage Transitions
Personality Disorders
Empty Nest Issues
Retirement (Transition to)
Grief & Loss
Family Business Issues
Types of Therapy
Couple Therapy
Family Therapy
Integrative Systemic Therapy
Psychodynamic Therapy
About
Ms. Klear is an American Association for Marriage and Family Therapy (AAMFT) Fellow, and a candidate for their Approved Supervisor position. Currently, Ms. Klear is a teaching assistant, providing clinical supervision to students in the Master of Science in Marriage and Family Therapy in the Center for Applied Psychological and Family Studies.
Other Professional Involvement/Leadership Positions
Ms. Klear is the director of Couple Services and part of the Clinical Services leadership team. Previously, she was the Northbrook site leader and she continues to provide support to that location. Ms. Klear's therapeutic practice and leadership positions are informed by her previous career in corporate retail and management at two privately held family businesses.
Insurance Accepted
Out of Network Reimbursement
Self Pay