Back to top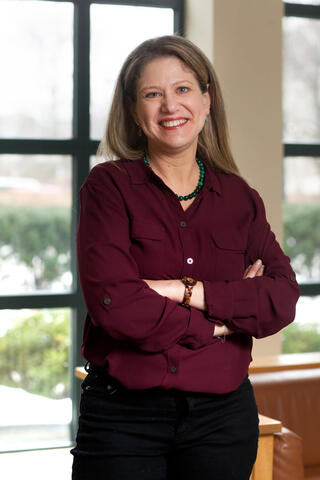 Director of Translational Science
Education
Clinical Psychology — University of California, Los Angeles
APA-accredited clinical psychology internship — UCLA Semel Institute of Neuroscience and Human Behavior
M.A. in clinical psychology — University of California, Los Angeles
B.A. in psychology — Emory University, Atlanta, GA
I Treat
Young Adult
Adult
Couple & Marriage
Interracial Couples
Adoptive Families
LGB/TQ+
Issues I Treat
Couples Conflict
Premarital Counseling
Anxiety Disorders
Depression / Mood Disorders
LGB/TQ+ Identity & Relationships
Obsessive Compulsive Disorder (OCD)
Anger Management
Phobias
Panic
Physical Abuse
Domestic Violence
Affairs & Infidelity
Divorce / Marital Separation / Post-Divorce Adjustment
Sexual Issues
Polyamory, Non-monogamy, Non-traditional Relationships
Emotion Regulation Issues
Family of Origin Issues
In-law Relationships
Divorce Impact on Children
Life Stage Transitions
College (Transition to)
Midlife (Transitions in)
Parenthood (Transition to)
Empty Nest Issues
Parenting Issues
Adult Children & Parent Relationship Issues
Remarriage
Sibling Issues
Step or Blended Families
Women's Issues
Work / Life Balance
Types of Therapy
Acceptance and Commitment Therapy (ACT)
Brief Consultation (1-6 Sessions)
Cognitive Behavioral Therapy (CBT)
Couple Therapy
Emotionally Focused Couples Therapy
Exposure and Response Prevention (ERP)
Mindfulness & Behavior Therapies
Premarital Counseling
About
Dr. Erika Lawrence is the Director of Translational Science at The Family Institute at Northwestern University, and is a professor and licensed clinical psychologist. She received her B.A. in Psychology at Emory University, and conducted research under the direction of Professor K. Daniel O'Leary at SUNY Stony Brook. She went on to complete and her M.A. and Ph.D. in clinical psychology at UCLA under the mentorship of Professors Thomas Bradbury and Andrew Christensen, and her clinical psychology internship at the UCLA Neuropsychiatric Institute and Hospital. Her past academic positions include tenure-track and tenured professorships at the University of Iowa and the University of Arizona, prior to joining The Family Institute. Her work has been funded by the DOJ, NIMH, NICHD and the CDC.
Dr. Lawrence's work has provided at least three significant contributions to the field. First, in collaboration with a strong team of graduate and undergraduate research assistants, including Amie Zarling, she has adapted Acceptance and Commitment Therapy in a group format to successfully treat domestic violence. She and her lab were pioneers in the field in applying and adapting this treatment model to this pervasive and destructive social problem. While conducting her treatment studies in this area, she and her team demonstrated that they were able to implement it statewide and still remain effective at reducing IPV when working with a variety of agencies and communities. Thus, her work in this area is particularly innovative and impressive in its level of community engagement and ability to apply relationship science to a social problem where it is sorely needed. Dr. Lawrence is expanding her group IPV intervention nationwide and in Colombia. She has paired with a leading university in Bogota and trained a team there to start offering her intervention to a wide community of men convicted of IPV. Dr. Lawrence received the Distinguished Contribution to Family Psychology Award from the American Psychology Association's Society for Couple and Family Psychology (Division 43) for her pioneering intervention. The Pew Institute also honored her intervention for being the only IPV intervention that is both empirically effective and cost-effective, and it was featured on NPR Marketplace as an example of a program that are both effective at reducing target behavior and are cost-effective.
Dr. Lawrence's second contribution to the field was in the development of the Relationship Quality Interview (RQI), which is the first fully psychometrically validated interview. Through the RQI, she operationalized relationship concepts in a flexible manner that allows the field to explore constructs such as communication, conflict, support, intimacy, sex, leisure time and decision making in a more nuanced manner than is typical in self-report or behavioral observation. The interview allows researchers to address these constructs in a richer way by collecting multiple examples of the different domains across six months, so that is it less of a "snapshot" of couple interaction and more of a multi-dimensional tapestry. The interviewer then makes objective ratings about the quality of the functioning in each domain. The flexibility of the RQI also suggests that the interview also might have utility for practice as well as research. Therapists can tailor their interventions to the couple levels of functioning in these various domains.
Dr. Lawrence considers one of her greatest contributions to be her commitment to mentoring future family psychologists, both through her own students and in her interactions with junior faculty and post-doctoral associates, thus ensuring the continuity and quality of couple and family psychology. She has pursued this goal through exceptional service to our field by first serving as Vice President of Science for APA's Division 43: Society for Couple and Family Psychology for two terms, and then as President of this Society, after which she was given the Division 43 Distinguished Service Award for her work in this role. She also has served as a Co-President of the ABCT Couple Research and Therapy Special Interest Group.
Dr. Lawrence's work represents her deep motivation to improve couple and family psychology with regards to dissemination and implementation. This interest forms the cornerstone of her new job as Director of Translational Science at The Family Institute at Northwestern University. She believes it is critical to train people in the appropriate methods and stage models for effective program development and implementation, and she will be at the forefront of this work in her new role at The Family Institute.
Other Professional Involvement/Leadership Positions
Special Appointments:
National Partnership to End Interpersonal Violence (NPEIV) : Steering Committee for the NPEIV 2010 Conference , Co-Chair, Research Task Force, 2008-2010
APA Board of Scientific Affairs, representative for the Society for Family Psychology, 2007- 2011
Think Tank on Violence and Abuse in Relationships: Connecting Agendas and Forging New Directions, Presidential Initiative by Alan Kazdin, American Psychological Association, 2008
Co-Chair Incorporating Couple and Family Processes into the DSM Committee; co-sponsored by ABCT Couples Research & Therapy Group and APA Society for Family Psychology; multi-disciplinary organization
National Offices Held:
American Psychological Association Division 43 (Society for Couple and Family Psychology): President-Elect, President, Past-President (2013-2015); Executive Committee: Vice President for Science, 2007-2011)
Society for the Science of Clinical Psychology (SSCP; APA Division 12, Section 3): Newsletter Editor, 2009-2012
ABCT Couples Research and Therapy Special Interest Group: Co- President, 2003-2005; Treasurer, 2000-2002; Chair, Student Research Award Committee, 2002-2003, 2007–2009
Past and Present Editorial Board Appointments:
Journal of Family Psychology
Journal of Social and Personal Relationships
Partner Abuse
Recent Publications
Sullivan, K. T., & Lawrence, E. (Eds.). (2016). The Oxford Handbook of Relationship Science and Couple Interventions. Oxford Library of Psychology Series. NY: Oxford University Press.
Lawrence, E., & Zarling, A., (2013). Achieving Change through Value-Based Behavior (ACTV): Treatment manual for facilitators treating domestic violence offenders.
Zarling, A., & Lawrence, E. (2013). Achieving Change through Value-Based Behavior (ACTV): Training manual for facilitators treating domestic violence offenders.
Awards
Association for Psychological Science (APS) Fellow
APA Division 43 Distinguished Service Award
APA Fellow, Division 43, Society for Family Psychology
Insurance Accepted
Self Pay
Out of Network Reimbursement