Back to top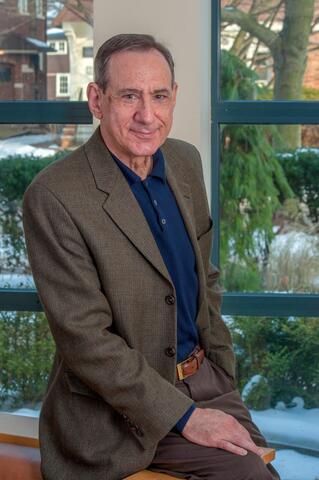 Director of Risk Management
Clinical Lecturer
Education
Postdoctoral Fellow — The Menninger Clinic
Ph.D. in Clinical Psychology — University of Nebraska
Predoctoral Intern — McLean Hospital, Harvard Medical School
B.A. — Wesleyan University
I Treat
15-20 Years Old
Young Adult
Adult
Older Adult
Couple & Marriage
Family
Issues I Treat
Depression / Mood Disorders
Anxiety Disorders
Aging Issues
Personality Disorders
Couples Conflict
Grief & Loss
Midlife (Transitions in)
Life Stage Transitions
Men's Issues
Retirement (Transition to)
Empty Nest Issues
Affairs & Infidelity
Family Business Issues
Stress Management
Borderline Personality Disorder
Therapists in Therapy
Work / Life Balance
Compulsions
Anger Management
Divorce / Marital Separation / Post-Divorce Adjustment
Money / Finance Related Issues
Job Loss
Post Traumatic Stress Disorder (PTSD)
Remarriage
Caregiver Issues
Sexual Issues
Sibling Issues
Step or Blended Families
Adult Children & Parent Relationship Issues
Substance Abuse
Suicidality
Family of Origin Issues
In-law Relationships
College (Transition to)
Families with Chronically Mentally Ill Members
Perfectionism
Trauma
Types of Therapy
Brief Consultation (1-6 Sessions)
CBT-informed
Couple Therapy
Family Therapy
Humanistic Therapy
Psychodynamic Therapy
About
Dr. Friedman's clinical practice includes existential and humanistic approaches to psychotherapy.
Other Professional Involvement/Leadership Positions
Dr. Friedman is the former director of training at The Family Institute and is a founding board member and the treasurer of The Kedzie Center — a community mental health center — in Chicago. He is also the former director of Ambulatory Care and assistant director of Psychology at Four Winds Hospital/Rock Creek Center; director of Rehabilitation Program (psychiatry) of Extended Ambulatory Care at Northwestern Memorial Hospital, and board member of The Illinois Group Psychotherapy Society. He is a lifetime member of the American Psychological Association.
Selected publications/presentations
Pinsof, W. M., Zinbarg, R. E., Lebow, J. L., Knobloch-Fedders, L. M., Durbin, E., Chambers, A., Latta, T., Karam, E., Goldsmith, J. & Friedman, G. (2009) Laying the foundation for progress research in family, couple, and individual therapy: The development and psychometric features of the initial systemic therapy inventory of change. In Psychotherapy Research. 19, 2, p. 143-156 14 p.
Insurance Accepted
Self Pay
Out of Network Reimbursement