Back to top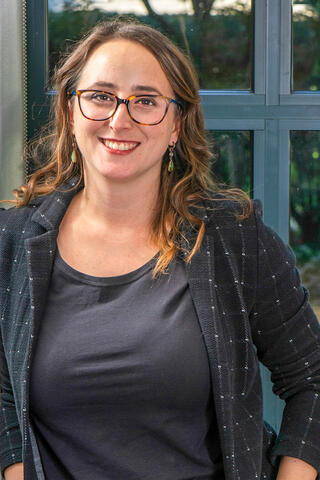 Clinical Research Psychologist
Education
Ph.D., Clinical Psychology — Binghamton University
M.S., Clinical Psychology — Binghamton University
B.A., Psychology — Stony Brook University
I Treat
Young Adult
Adult
Older Adult
Couple & Marriage
Interracial Couples
LGB/TQ+
Issues I Treat
Couples Conflict
Affairs & Infidelity
Post Traumatic Stress Disorder (PTSD)
Depression / Mood Disorders
Medical Illness / Chronic Illness / Disability
Anger Management
Emotion Regulation Issues
Families with Chronically Mentally Ill Members
Caregiver Issues
Domestic Violence
Family of Origin Issues
Personality Disorders
Borderline Personality Disorder
Anxiety Disorders
Phobias
Panic
Sexual Issues
Divorce / Marital Separation / Post-Divorce Adjustment
Mediation / Conflict Resolution
Health Enhancement / Smoking Cessation / Diet / Illness Prevention
Trauma
Sexual Abuse
Suicidality
Women's Issues
Psychological Assessment & Testing / Neuropsychological Testing
Life Stage Transitions
Stress Management
Work / Life Balance
Empty Nest Issues
Aging Issues
Parenting Issues
Perfectionism
Parenthood (Transition to)
College (Transition to)
School Stress
Workplace Issues
Job Loss
LGB/TQ+ Identity & Relationships
Midlife (Transitions in)
Retirement (Transition to)
Premarital Counseling
Remarriage
Addiction
Substance Abuse
Obsessive Compulsive Disorder (OCD)
Attention Deficit Disorder (ADD) & Attention Deficit Hyperactivity Disorder (ADHD)
Polyamory, Non-monogamy, Non-traditional Relationships
Postpartum Depression
Types of Therapy
Acceptance and Commitment Therapy (ACT)
Brief Consultation (1-6 Sessions)
CBT-informed
Cognitive Behavioral Therapy (CBT)
Couple Therapy
DBT-informed
Diagnostic Assessment
Dialectical Behavior Therapy (DBT)
Discernment Counseling
Interpersonal Therapy
Meditation
Mindfulness & Behavior Therapies
Psychodynamic Therapy
Sex Therapy
About
Dr. Hayley Fivecoat is a licensed clinical psychologist who treats individuals and couples for a wide range of clinical problems and psychosocial stressors. She came to The Family Institute after working with Veterans for several years to address common challenges such as relationship distress, post traumatic stress, depression, anxiety and coping with medical issues. Dr. Fivecoat is well-trained in a wide range of treatment approaches and flexibly applies treatment appropriate to each individual's specific problem areas, personality styles and social context using evidence-based practices.
Dr. Fivecoat is also a Staff Clinical Research Psychologist at The Family Institute at Northwestern University. She received her B.A. at Stony Brook University, where she conducted couples research under the mentorship of Arthur Aron, Ph.D., and Jennifer Tomlinson, Ph.D., focused on how relationships support individual self-growth and how this impacts relationship satisfaction. She received her M.S. and Ph.D. in clinical psychology at Binghamton University under the mentorship of Matthew D. Johnson, Ph.D., with a focus on social support in romantic relationships and its impact on the quality and stability of relationships across time, as well as its effects on biological factors associated with health. As a postdoctoral fellow at the Corporal Michael J. Crescenz (Philadelphia) VA Medical Center and University of Pennsylvania, Dr. Fivecoat conducted VA-funded research on the role of romantic relationship partners in helping Veterans in treatment for PTSD manage symptoms and engage in treatment. Her research program focuses broadly on complex nature of social support and the role of relationships in mental and physical health, with a goal of understanding specific behaviors and processes that link relationships to better health and well-being.
Other Professional Involvement/Leadership Positions
Dr. Fivecoat is a member of the American Psychological Association, Association for Behavioral and Cognitive Therapies, International Association for Relationships Research and the Collaborative Family Healthcare Association.
Selected publications/presentations
Fivecoat, H.C., Sayers, S.L., & Riegel, B. (2018). Social support predicts self-care confidence in patients with heart failure. European Journal of Cardiovascular Nursing, 17, 598-604. doi: 10.1177/1474515118762800
Fivecoat, H.C., Cos, T.A., & Possemato, K. (2017). Special ethical considerations for behavioral health consultants in the primary care setting. Professional Psychology: Research and Practice. doi: 10.1037/pro0000133
Lookatch, S.J., Fivecoat, H.C. & Moore, T.M. (2017). Neuropsychological effects of placebo stimulants in college students.  Journal of Psychoactive Drugs. doi: 10.1080/02791072.2017.1344897
Fivecoat, H.C., Tomlinson, J.M., Aron, A., & Caprariello, P.A. (2015). Partner support for individual self-expansion opportunities: Effects on relationship satisfaction in long-term couples. Journal of Social and Personal Relationships, 32, 368-385.  doi: 10.1177/0265407514533767
Fivecoat, H.C., & Johnson, M.D. (2015). Marriage and family therapy. In R. L. Cautin & S. O. Lilienfeld (Eds.), The encyclopedia of clinical psychology. Hoboken, NJ: John Wiley & Sons. doi: 10.1002/9781118625392
Insurance Accepted
Self Pay
Out of Network Reimbursement
Blue Cross Blue Shield