Back to top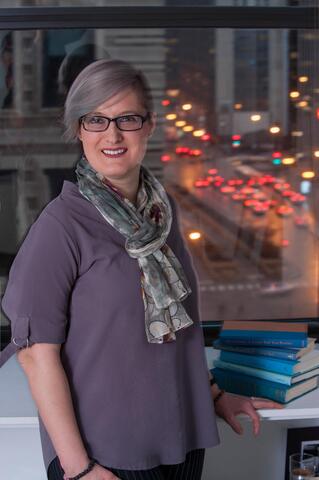 Therapist
AASECT Certified Sex Therapist
Education
Ph.D. in Clinical Psychology — Illinois Institute of Technology
M.S. in Clinical Psychology — Illinois Institute of Technology
University of Michigan, Sexual Health Certificate/Sex Therapy, Certificate Date: 2016
American Association of Sex Educators, Counselors, and Therapists (AASECT) Certified Sex Therapist
I Treat
Young Adult
Adult
Older Adult
Couple & Marriage
LGB/TQ+
Issues I Treat
Sexual Issues
LGB/TQ+ Identity & Relationships
Kink / Alternative Lifestyles
Polyamory, Non-monogamy, Non-traditional Relationships
Couples Conflict
Premarital Counseling
Remarriage
Sexual Abuse
Affairs & Infidelity
Types of Therapy
Brief Consultation (1-6 Sessions)
Cognitive Behavioral Therapy (CBT)
Couple Therapy
DBT-informed
Mindfulness & Behavior Therapies
Premarital Counseling
Sex Therapy
About
Dr. Rafacz works with an array of individual and couple concerns. Her specialty area is sex therapy, but other common areas of treatment, for couples specifically, include addressing: desire concerns, sexual discrepancies, conflict, infidelity, nonmonogamy/polyamory and communication problems around sex. Couples can also work with her to addres sexual performance concerns including: difficulties with arousal (including erections), difficulty in achieving orgasm and low pleasure, premature or rapid ejaculation, impaired sexual function due to medical or health problems and sexual pain or sexual compulsivity. Her individual offerings include exploring: gender identity, sexual orientation, relationship issues and any sexual functioning concerns.
Other Professional Involvement/Leadership Positions
Dr. Rafacz is a member of the Couples Therapy Service line at The Family Institute. She also works as a supervisor in the Make Your Marriage Work premarital program.
Insurance Accepted
Blue Cross Blue Shield
Out of Network Reimbursement
Medicare
Self Pay