Back to top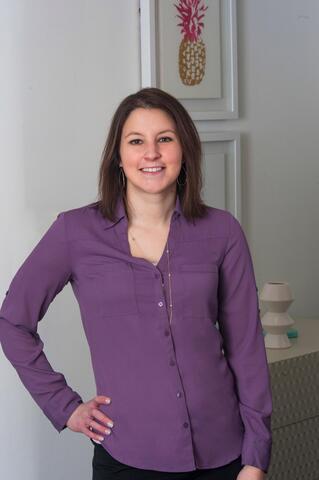 Staff Therapist
Psychotherapy Change Project Coordinator
Education
M.S. in Marriage and Family Therapy — The Family Institute at Northwestern University
B.A. in Psychology — Miami University
I Treat
Child & Adolescent
Family
Individual
LGB/TQ+
Issues I Treat
Adult Children & Parent Relationship Issues
Affairs & Infidelity
Anxiety Disorders
Asperger's
Caregiver Issues
Couples Conflict
Cultural Transition / Immigration Issues
Depression / Mood Disorders
Developmental Disorders
Emotion Regulation Issues
Empty Nest Issues
Family of Origin Issues
LGB/TQ+ Identity & Relationships
Grief & Loss
Life Stage Transitions
Medical Illness / Chronic Illness / Disability
Postpartum Depression
Premarital Counseling
Sexual Issues
Women's Issues
Work / Life Balance
Types of Therapy
Couple Therapy
Emotion Focused Therapy
Integrative Systemic Therapy
Interpersonal Therapy
LGB/TQ+ Behavior Health
About
Ms. Fisher is especially skilled when working with families and couples facing medical challenges and/or developmental disabilities.
Other Professional Involvement/Leadership Positions
Ms. Fisher is part of the Epstein Center for Psychotherapy Change, where she is involved in the implementation of empirical tools and feedback systems designed to improve the efficacy and efficiency of therapy. She provides clinical and technical support, conducts training and is involved in the development of training materials. She also provides individual supervision to therapists-in-training in the Master of Science in Marriage and Family Therapy program. 
Insurance Accepted
Blue Cross Blue Shield
Self Pay
Out of Network Reimbursement