Back to top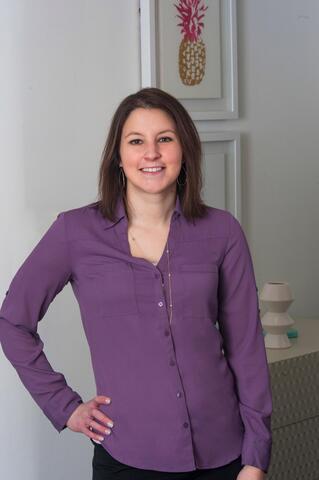 Therapist
Psychotherapy Change Project Coordinator
Education
M.S. in Marriage and Family Therapy — The Family Institute at Northwestern University
B.A. in Psychology — Miami University
I Treat
Young Adult
Adult
Couple & Marriage
Family
LGB/TQ+
Issues I Treat
Couples Conflict
Medical Illness / Chronic Illness / Disability
Women's Issues
Grief & Loss
Depression / Mood Disorders
Work / Life Balance
Premarital Counseling
Parenthood (Transition to)
Life Stage Transitions
Stress Management
Sibling Issues
Caregiver Issues
Affairs & Infidelity
College (Transition to)
Cultural Transition / Immigration Issues
Emotion Regulation Issues
Family of Origin Issues
Parenting Issues
Remarriage
Types of Therapy
Couple Therapy
Emotion Focused Therapy
Emotionally Focused Couples Therapy
Integrative Systemic Therapy
Interpersonal Therapy
Premarital Counseling
About
Ms. Fisher (she/her) is especially skilled when working with families and couples facing medical challenges and/or developmental disabilities. Therapy with her begins with a warm and empathic connection, and from this base she tailors treatment to the needs of each client or family, blending mindfulness, behavioral, cognitive and psychodynamic therapies as necessary. It is goal-oriented but flexible to allow room for added growth. She believes that a strong relationship between therapist and client is key; she pays special attention to repairing past relational injuries and creating healthy attachment relationships in the present. She is mindful of cultural issues such as race, sexual orientation, gender, religion and ethnicity. 
Other Professional Involvement/Leadership Positions
Ms. Fisher is part of the Epstein Center for Psychotherapy Change, where she is involved in the implementation of empirical tools and feedback systems designed to improve the efficacy and efficiency of therapy. She provides clinical and technical support, conducts training and is involved in the development of training materials. She also provides individual supervision to therapists-in-training in the Master of Science in Marriage and Family Therapy program. 
Insurance Accepted
Blue Cross Blue Shield
Self Pay
Out of Network Reimbursement