Back to top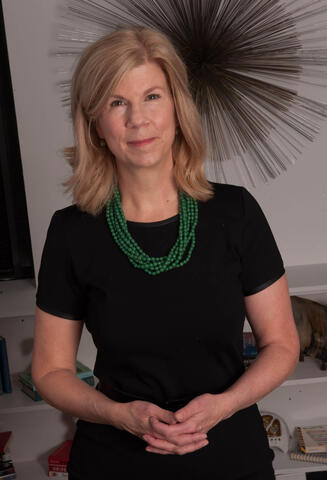 Chief Clinical Officer
Clinical Lecturer
Education
Ph.D. in Clinical-Community Psychology — Depaul Univeristy
M.A. in Clinical-Community Psychology — Depaul Univeristy
B.A. in Human Development — Boston College

I Treat
15-20 Years Old
Young Adult
Adult
Family
LGB/TQ+
Issues I Treat
Family of Origin Issues
Life Stage Transitions
Adult Children & Parent Relationship Issues
Divorce / Marital Separation / Post-Divorce Adjustment
Grief & Loss
Depression / Mood Disorders
Families with Chronically Mentally Ill Members
Family Business Issues
Women's Issues
Remarriage
Anxiety Disorders
LGB/TQ+ Identity & Relationships
Therapists in Therapy
College (Transition to)
Midlife (Transitions in)
Types of Therapy
Brief Consultation (1-6 Sessions)
Family Therapy
Integrative Systemic Therapy
About
Nancy Burgoyne, Ph.D., is the chief clinical officer at The Family Institute at Northwestern University. Dr. Burgoyne is a licensed clinical psychologist and a family therapist. Dr. Burgoyne is part of the teaching faculty in the Marriage and Family Therapy program in the Center for Applied Psychological and Family Studies at Northwestern University.
Dr. Burgoyne is a practicing clinician who abides by the scientist-practitioner model. Her clinical interests include:
life stage transitions, including adolescent adjustment, emerging adults, adult children and parent relationship issues, 
personal/existential/identity exploration,
cultural transition,
systemically focused family of origin work,
families with chronically mentally ill members,
divorce recovery, 
and post-divorce co-parenting.
Dr. Burgoyne has been a behavioral health professional for over 30 years, is an LGB/TQ+ ally and is committed to approaching her work with cultural humility.
Insurance Accepted
Out of Network Reimbursement
Self Pay