Back to top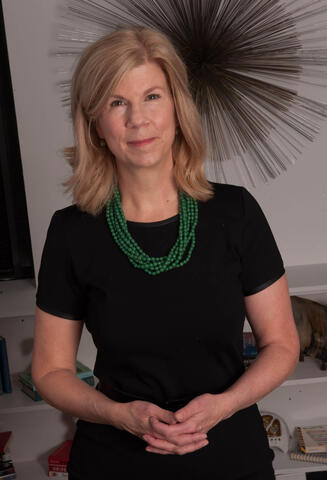 Chief Clinical Officer
VP of Clinical Services
Clinical Lecturer
Education
Ph.D. in Clinical-Community Psychology — Depaul Univeristy
M.A. in Clinical-Community Psychology — Depaul Univeristy
B.A. in Human Development — Boston College

I Treat
15-20 Years Old
Young Adult
Adult
Family
LGB/TQ+
Issues I Treat
Family of Origin Issues
Life Stage Transitions
Adult Children & Parent Relationship Issues
Divorce / Marital Separation / Post-Divorce Adjustment
Grief & Loss
Depression / Mood Disorders
Families with Chronically Mentally Ill Members
Family Business Issues
Women's Issues
Remarriage
Anxiety Disorders
LGB/TQ+ Identity & Relationships
Therapists in Therapy
College (Transition to)
Midlife (Transitions in)
Types of Therapy
Brief Consultation (1-6 Sessions)
Family Therapy
Integrative Systemic Therapy
About
Nancy Burgoyne, Ph.D., is the chief clinical officer and vice president of Clinical Services at The Family Institute at Northwestern University. Dr. Burgoyne is a licensed clinical psychologist and a marriage and family therapist. Dr. Burgoyne is part of the teaching faculty in the Marriage and Family Therapy program in the Center for Applied Psychological and Family Studies, and is a clinical lecturer in the Department of Psychology at Northwestern University.
Dr. Burgoyne is a practicing clinician who abides by the scientist-practitioner model. Her clinical interests include:
life stage transitions, including adolescent adjustment, emerging adults, adult children and parent relationship issues, 
personal/existential/identity exploration,
cultural transition,
systemically focused family of origin work,
families with chronically mentally ill members,
divorce recovery, 
and post-divorce co-parenting.
Dr. Burgoyne has been a behavioral health professional for over 25 years, is an LGB/TQ+ ally and is committed to approaching her work with cultural humility.
Insurance Accepted
Out of Network Reimbursement
Self Pay