Back to top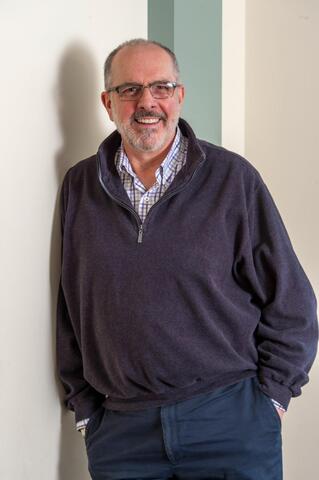 Core Faculty Director, Marriage and Family Therapy Program
Clinical Associate Professor
Senior Therapist
Education
Postgraduate Training, Marital and Family Therapy and Family Therapy Supervision — The Family Systems Program of the Institute for Juvenile Research, Department of Psychiatry, University of Illinois at Chicago
M.S.W. — Jane Addams School of Social Work, University of Illinois at Chicago
B.S. in Psychology — University of Illinois at Chicago

I Treat
15-20 Years Old
Young Adult
Adult
Couple & Marriage
Family
Issues I Treat
Life Stage Transitions
Couples Conflict
Remarriage
Men's Issues
Affairs & Infidelity
Adult Children & Parent Relationship Issues
Family of Origin Issues
Empty Nest Issues
Grief & Loss
Post Traumatic Stress Disorder (PTSD)
Stress Management
Depression / Mood Disorders
Anxiety Disorders
Addiction
Substance Abuse
College (Transition to)
Retirement (Transition to)
Midlife (Transitions in)
Therapists in Therapy
Types of Therapy
Integrative Systemic Therapy
About
In his clinical practice, Mr. Russell (he/him) treats individuals, couples and families. While his approach to therapy is respectful, straightforward and strengths-based, he appreciates the variety and complexity of factors that may be involved with the issues people bring to therapy. His practice of Integrative Systemic Therapy (IST) systematically draws ideas and interventions from a variety of approaches, including the major couple and family therapy models, CBT (Cognitive Behavior Therapy), EFT (Emotion Focused Therapy), mindfulness-based therapy and psychodynamic therapy. Clinical interests include couples, family life stage transitions, men's issues, adolescent and young adult adjustment, addictions, veterans, post-traumatic stress disorder and loss/grief.
Other Professional Involvement/Leadership Positions
For over 40 years, Mr. Russell has practiced systemic psychotherapy, developed and administered mental health service programs, and trained and supervised therapists. He has worked in academic institutions, community agencies, a private practice, a therapeutic school and the Veterans Administration. For the past twenty-six years Mr. Russell has worked at The Family Institute at Northwestern University, where he has held leadership positions (director of Community Programs and director of the Master of Science in Marriage and Family Therapy Program); taught and supervised graduate students; and conducted an active clinical practice. In his current role of core faculty director of the MSMFT program, he participates in all aspects of program development and administration and sits on the admissions, curriculum, supervision and accreditation committees. As chair of the accreditation committee, he has successfully led three reaccreditation efforts on behalf of the MSMFT program.  
Mr. Russell has given many presentations on his clinical interests, including recent talks at national and state-wide professional conferences on the training of marriage and family therapists, the treatment of veterans and their families, and Integrative Systemic Therapy (IST). He is lead author of the IST chapter in the 2016 Handbook of Family Therapy and co-author of the 2017 volume, Integrative Systemic Therapy: Metaframeworks for Problem Solving with Individuals, Couples, and Families. He has written a variety of chapters and articles on IST as well as other topics related to the practice of couple and family therapy. He has been named co-editor for The Family Institute's Routledge book series.
Selected publications/presentations
Russell, W. P., Breunlin, D. C. & Sahebi, B. (In Press). Integrative Systemic Therapy in Practice: A Clinician's Handbook. New York: Routledge, Taylor and Francis.  
Russell, W. P. & Breunlin, D. C. (2019). Transcending models and managing complexity: Suggestions from integrative systemic therapy. Family Process, 58 (3).   
Pinsof, W. M., Breunlin, D. C., Russell, W. P., Lebow, J. L., Rampage, C., & Chambers, A. L. (2018). Integrative systemic therapy: Metaframeworks for problem solving with individuals, couples and families. Washington D.C.: APA Books, American Psychological Association.
Awards
The Family Institute at Northwestern University Outstanding Academic Contribution, 2018
The Family Institute at Northwestern University Outstanding Professional Accomplishment Award, 2004
The U.S. Veterans Administration, Operation Outreach Outstanding Performance Award – 1986
The U.S. Veterans Administration, Operation Outreach Outstanding Performance Award – 1984
Insurance Accepted
Self Pay
Out of Network Reimbursement