Back to top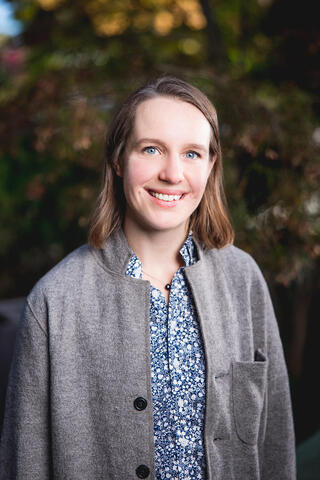 Post Graduate Mindfulness & Behavior Therapies Fellow
Education
M.S in Marriage and Family Therapy, Northwestern University
B.A. in Biology, Colgate University


I Treat
10-15 Years Old
15-20 Years Old
Young Adult
Adult
Couple & Marriage
Family
LGB/TQ+
Issues I Treat
Affairs & Infidelity
Adult Children & Parent Relationship Issues
Anxiety Disorders
Borderline Personality Disorder
Couples Conflict
Depression / Mood Disorders
Divorce / Marital Separation / Post-Divorce Adjustment
Emotion Regulation Issues
Family of Origin Issues
Grief & Loss
In-law Relationships
LGB/TQ+ Identity & Relationships
Life Stage Transitions
Perfectionism
Polyamory, Non-monogamy, Non-traditional Relationships
Self-Harm
Step or Blended Families
Substance Abuse
Suicidality
Parenting Issues
School Stress
Stress Management
Types of Therapy
Dialectical Behavior Therapy (DBT)
Emotionally Focused Couples Therapy
Family Therapy
Integrative Systemic Therapy
Mindfulness & Behavior Therapies
Radically Open Dialectical Behavior Therapy (RODBT)
About
Caroline Callahan is an Associate Marriage and Family Therapist and is currently a postgraduate fellow in the Mindfulness & Behavior Therapies program at The Family Institute at Northwestern University. Caroline uses a variety of therapeutic models to meet the needs of her clients while focusing on the therapeutic relationship and client strengths.
Caroline works with families, children, couples, and individuals, with particular interest in couple therapy and DBT for adolescents. Her clinical interests include: identity development, relationship challenges, family of origin, LGBTQIA+ concerns, and life stage transitions.
Caroline received her Master of Science in Marriage and Family Therapy at The Family Institute at Northwestern University. Before pursuing her career as a therapist, Caroline worked as a Language Arts teacher and Dean of Students at an adventure-based middle school in North Carolina. She brings her sense of humor and adventure into her clinical practice, collaborating with her clients to create a supportive and warm environment for change.
Insurance Accepted
Blue Cross Blue Shield
Self Pay
Out of Network Reimbursement