Back to top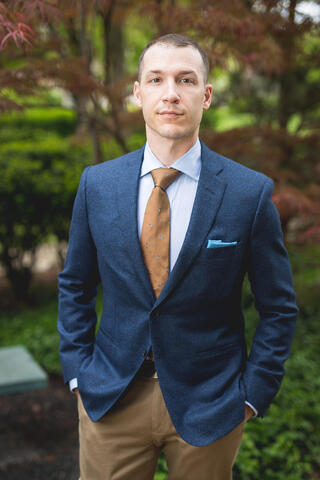 Therapist
Mental Performance Consultant
Education
Advanced Graduate Certificate in Sport Psychology — John F. Kennedy University
M.A. in Clinical Psychology — The Chicago School of Professional Psychology
B.A. in Psychology — Hartwick College
A.S. in Liberal Arts & Sciences — Monroe Community College
I Treat
5-10 Years Old
10-15 Years Old
15-20 Years Old
Young Adult
Adult
Older Adult
Issues I Treat
Sport Psychology
Health Enhancement / Smoking Cessation / Diet / Illness Prevention
Anxiety Disorders
Depression / Mood Disorders
Attention Deficit Disorder (ADD) & Attention Deficit Hyperactivity Disorder (ADHD)
Body Dysmorphic Disorder
Eating Disorders
Medical Illness / Chronic Illness / Disability
Types of Therapy
Brief Consultation (1-6 Sessions)
Cognitive Behavioral Therapy (CBT)
Diagnostic Assessment
Humanistic Therapy
Integrative Systemic Therapy
Meditation
Mindfulness & Behavior Therapies
About
Daniel E. Wilsea has worked with children adolescents, and adults in the New York and Chicago areas. Mr. Wilsea's clinical experiences include in-patient, long-term care and out-patient settings. Holding a Master's Degree in Clinical Psychology with a Counseling Specialization and a Graduate Certificate in Sport Psychology, Mr. Wilsea is a human performance professional utilizing a client-centered, holistic approach to improve mental health and physical wellness. He is also a Certified Mental Performance Consultant administered by the Association for Applied Sport Psychology. With a passion for health and wellness that goes beyond the confines of clinical psychology, Mr. Wilsea is an American College of Sports Medicine - Certified Personal Trainer and maintains a Level 1 Exercise is Medicine credential from the American College of Sports Medicine. He also is an Exos Certified Fitness Specialist.
Other Professional Involvement/Leadership Positions
American Psychological Association — Member
American Counseling Association — Member
Association for Applied Sport Psychology — Member and Certified Mental Performance Consultant
National Board for Certified Counselors — National Certified Counselor, Certified Clinical Mental Health Counselor
American College of Sports Medicine — Member, Certified Personal Trainer, Exercise is Medicine Level 1, Nutrition Certification, Autism Exercise Specialist and Key Contact
Exos — Certified Fitness Specialist
Human Research Participant Training
US Sailing — Member and Teaching and Coaching Fundamentals Certification
Team Rubicon — North Branch Volunteer Leader
Team USA — Foundations of Coaching Certification, Mental Training for Performance Certification, Strength Training for Performance Certification and Coach-Athlete Communication Certification
USA Weightlifting — Program Design Certification
US Center for SafeSport — SafeSport Training Certification
Selected publications/presentations
Miller, R. & Beeson, E. T. (2021), The neuroeducation toolbox: Practical translations of neuroscience in counseling and psychotherapy (1st ed.). Cognella.
Awards
Wendell S. Dysinger Award Outstanding Professional Counseling Publication (2020)
Insurance Accepted
Blue Cross Blue Shield
Out of Network Reimbursement
Self Pay