Back to top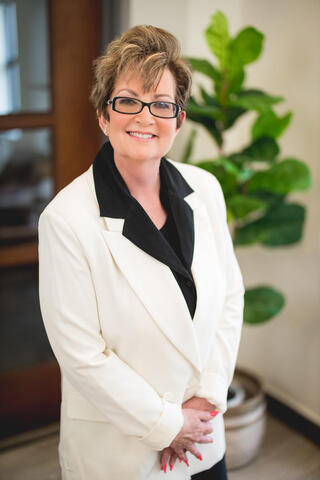 Interim Core Faculty, Counseling Program
Clinical Lecturer
Education
Ph.D. in Clinical Social Work — Institute for Clinical Social Work
I Treat
15-20 Years Old
Young Adult
Adult
Couple & Marriage
LGB/TQ+
Issues I Treat
Anxiety Disorders
Phobias
Panic
Obsessive Compulsive Disorder (OCD)
Perfectionism
In-law Relationships
Cultural Transition / Immigration Issues
Attention Deficit Disorder (ADD) & Attention Deficit Hyperactivity Disorder (ADHD)
Adult Children & Parent Relationship Issues
Caregiver Issues
Men's Issues
Midlife (Transitions in)
Money / Finance Related Issues
Parenthood (Transition to)
Parenting Issues
Perinatal Mood / Anxiety Disorders
Polyamory, Non-monogamy, Non-traditional Relationships
Premarital Counseling
Remarriage
Racism Issues
School Stress
School Refusal
Kink / Alternative Lifestyles
Spirituality / Religion
Women's Issues
Work / Life Balance
Workplace Issues
Step or Blended Families
Body Dysmorphic Disorder
Sibling Issues
Affairs & Infidelity
Child-Parent Attachment Issues
College (Transition to)
Compulsions
Emotion Regulation Issues
Depression / Mood Disorders
LGB/TQ+ Identity & Relationships
Empty Nest Issues
Family Business Issues
Family of Origin Issues
Grief & Loss
Job Loss
Life Stage Transitions
Personality Disorders
Stress Management
Therapists in Therapy
Trauma
Types of Therapy
CBT-informed
Couple Therapy
Emotionally Focused Couples Therapy
Exposure and Response Prevention (ERP)
Mindfulness & Behavior Therapies
Narrative Therapy
Psychodynamic Therapy
About
Donna Mahoney, Ph.D., has an extensive background involving teaching, clinical practice, supervision, presenting and mentoring. Her clinical work spans 30 years, focusing on anxiety disorders, phobias, obsessive-compulsive disorder and relational issues, involving couples and families. Dr. Mahoney views issues in a holistic way, incorporating approaches that emphasize empathy and increasing self-awareness, while also incorporating strategies that have been demonstrated to be effective by research. She utilizes ways to foster growth and healing in therapy by embracing the client's authentic journey, often exploring what is at the source of their distress. She is dedicated to working from a multisystemic, multicultural vantage point, embracing dimensions of race, culture and ethnicity in the therapeutic process.
Dr. Mahoney's areas of research interest include anxiety disorders, phobias, obsessive-compulsive-disorder (OCD) and trauma. She has published several articles in the areas of anxiety, OCD and trauma, while also presenting at local and national conferences. Additionally, Dr. Mahoney serves on the editorial boards for a number of scholarly journals.
Other Professional Involvement/Leadership Positions
Immediate Past President, Chicago Association for Psychoanalytic Psychology
Current Secretary, Illinois Counselor Educators and Supervisors
Selected publications/presentations
Mahoney, D., Rickspoone, L., & Hull, J. (2016). Narcissism, parenting and complex trauma: The emotional consequences created for children by narcissistic parents. Practitioner-Scholar: The Journal of Counseling and Professional Psychology, 5 (1), pp. 45-59. 
Mahoney, D., & Markel, B. (2016). An integrative approach to conceptualizing and treating complex trauma. Psychoanalytic Social Work, 1-22. 
Mahoney, D., & Wilke, D. (2012). A self psychological view of obsessive-compulsive disorder: Treating the tormented self. The Annals of the American Psychotherapy Association.
Awards
Faculty Advisor of the Year for Counseling Program (2018)
Faculty Advisor of the Year for Counseling Program (2017)
Student Advocacy Award (2015-2016)
Insurance Accepted
Blue Cross Blue Shield
Out of Network Reimbursement
Self Pay