Back to top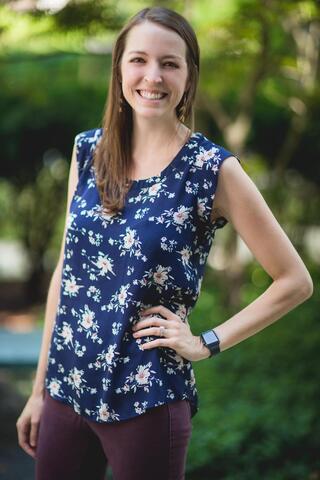 Madigan Family Clinical Research Postdoctoral Fellow
Education
Ph.D. — Clinical Psychology, Purdue University
B.A. — Psychology, University of Southern California
I Treat
Young Adult
Adult
Older Adult
Couple & Marriage
Issues I Treat
Anxiety Disorders
Depression / Mood Disorders
Emotion Regulation Issues
Perinatal Mood / Anxiety Disorders
Postpartum Depression
Post Traumatic Stress Disorder (PTSD)
Trauma
Anger Management
Substance Abuse
Addiction
Attention Deficit Disorder (ADD) & Attention Deficit Hyperactivity Disorder (ADHD)
Perfectionism
Grief & Loss
Couples Conflict
Women's Issues
Panic
Self-Harm
Suicidality
Sexual Abuse
Borderline Personality Disorder
Health Enhancement / Smoking Cessation / Diet / Illness Prevention
Domestic Violence
Caregiver Issues
Job Loss
Stress Management
Adult Children & Parent Relationship Issues
Workplace Issues
Work / Life Balance
Phobias
Racism Issues
Life Stage Transitions
Divorce / Marital Separation / Post-Divorce Adjustment
Medical Illness / Chronic Illness / Disability
Midlife (Transitions in)
Parenthood (Transition to)
Parenting Issues
Affairs & Infidelity
Retirement (Transition to)
Types of Therapy
Acceptance and Commitment Therapy (ACT)
Brief Consultation (1-6 Sessions)
CBT-informed
Couple Therapy
DBT-informed
Diagnostic Assessment
Mindfulness & Behavior Therapies
About
Dr. Kate Collison is the Madigan Family Clinical Research Postdoctoral Fellow at The Family Institute. She treats individuals and couples for a wide range of clinical problems and psychosocial stressors. Dr. Collison completed her clinical internship at Hines VA addressing common challenges such as posttraumatic stress, substance use, depression, anxiety and adjustment to major life changes and stressors. Prior to this, Dr. Collison worked in a university-affiliated therapy practice and women's health clinic, where she treated perinatal and postpartum depression and anxiety and stress associated with life transitions.
Dr. Collison is trained in a variety of evidence-based treatments and often uses principles of cognitive behavioral therapy (CBT), dialectical behavior therapy (DBT) and acceptance and commitment therapy (ACT). These types of treatment are relatively time-limited and goals-focused, with the goal of helping individuals feel empowered and capable of using their strengths and skills to lead lives worth living. She emphasizes a collaborative approach that uses each individual's values and goals as the starting point for their work together.
Dr. Collison received her M.S. and Ph.D. at Purdue University, where she worked with Dr. Donald Lynam studying personality measurement and personality constructs that tend to be related to antisocial behavior. Her research is focused on disordered personality traits, personality assessment, general aggression, and intimate partner violence. Dr. Collison's most recent work has sought to bridge the gap between research on partner and non-partner aggression to understand the personality trait profiles of individuals who engage in these behaviors. She is excited to be working with Dr. Erika Lawrence at The Family Institute to evaluate the effectiveness of an ACT-based intervention targeting IPV.
Selected publications/presentations
Collison, K. L. & Lynam, D. R. (in press). Personality disorders as predictors of intimate partner violence: A meta-analysis. Clinical Psychology Review. Du, T.V.,
Collison, K.L., Vize, C.E., Miller., J.D. & Lynam, D.R. (in press). Development and validation of the super-short form of the Five Factor Machiavellianism Inventory (FFMI-SSF). Journal of Personality Assessment.
Collison, K. L., South, S., Vize, C. E., Miller, J. D., & Lynam, D. R. (2021). Exploring gender differences in Machiavellianism using a measurement invariance approach. Journal of Personality Assessment, 103(2), 258-266.
Collison, K. L., Miller, J. D. & Lynam, D. R. (2021). Examining the factor structure and validity of the triarchic model of psychopathy across measures. Personality Disorders: Theory, Research, and Treatment, 12(2), 115-126.
Vize, C.E., Collison, K.L., Miller, J.D., & Lynam, D.R. (2020). The "core" of the Dark Triad: A test of competing hypotheses. Personality Disorders: Theory, Research, and Treatment, 11(2), 91–99.
Insurance Accepted
Blue Cross Blue Shield
Out of Network Reimbursement
Self Pay