Back to top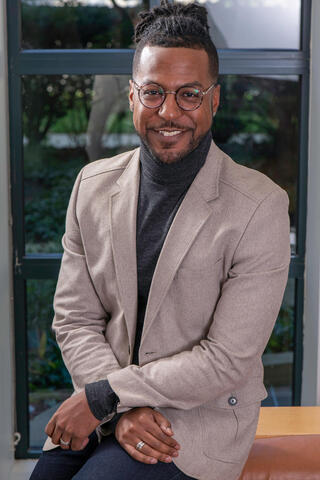 Education
Masters in Clinical Counseling, The Chicago School of Professional Psychology – 2011
PhD student in Counselor Education & Supervision, The Chicago School of Professional Psychology – 2020
I Treat
10-15 Years Old
15-20 Years Old
Young Adult
Adult
Family
LGB/TQ+
Issues I Treat
Child Behavioral Problems
Cognitive Flexibility / Executive Functioning
Grief & Loss
Anxiety Disorders
LGB/TQ+ Identity & Relationships
Life Stage Transitions
Men's Issues
Child-Parent Attachment Issues
Adult Children & Parent Relationship Issues
Anger Management
Couples Conflict
Attention Deficit Disorder (ADD) & Attention Deficit Hyperactivity Disorder (ADHD)
Self-Harm
Depression / Mood Disorders
Racism Issues
Emotion Regulation Issues
School Stress
Therapists in Therapy
Body Dysmorphic Disorder
Job Loss
Affairs & Infidelity
College (Transition to)
Child Abuse
Panic
Parenting Issues
Perfectionism
Physical Abuse
Polyamory, Non-monogamy, Non-traditional Relationships
Premarital Counseling
Domestic Violence
Divorce Impact on Children
Empty Nest Issues
Sexual Abuse
Sexual Issues
Sibling Issues
Spirituality / Religion
Step or Blended Families
Stress Management
Suicidality
Family of Origin Issues
Trauma
Work / Life Balance
Workplace Issues
Types of Therapy
Cognitive Behavioral Therapy (CBT)
Dialectical Behavior Therapy (DBT)
Family Therapy
Mindfulness & Behavior Therapies
About
Mr. Smith graduated from University of Maryland, College Park with a Bachelors in Psychology in 2009, and Master of Clinical Counseling from The Chicago School of Professional Psychology in 2011. Mr. Smith is continuing his clinical training Fall 2017 to pursue a doctorate in Counseling Education and Supervision. His years of clinical and advocacy experience show a strong passion for working with underserved populations and families through a trauma focused lens. From residential, psychiatric to private practice settings, Mr. Smith has been able to specialize in LGBTQ identity and supportive therapy, grief counseling, spirituality, anxiety disorders, play therapy, life transitions and mindfulness.
Other Professional Involvement/Leadership Positions
Mr. Smith is a Member of ACA (American Counseling Association) & ACES (Association for Counselor Education & Supervision). Mr. Smith is a contributing author for academic publications in counseling. He is also the co-founder of CoffeeHour Chicago (Consultation Group for Clinicians).
Insurance Accepted
Self Pay
Out of Network Reimbursement
Blue Cross Blue Shield