Back to top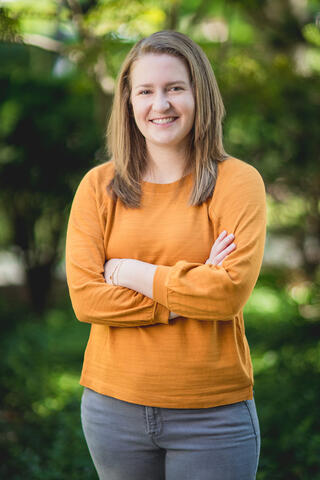 Education
M.A. in Counseling — The Family Institute at Northwestern University
B.A. in Psychology — Illinois Wesleyan University
I Treat
15-20 Years Old
Young Adult
Adult
Older Adult
Issues I Treat
Trauma
Anxiety Disorders
Life Stage Transitions
Stress Management
Racism Issues
Work / Life Balance
Child Behavioral Problems
Child-Parent Attachment Issues
Post Traumatic Stress Disorder (PTSD)
College (Transition to)
Women's Issues
Cultural Transition / Immigration Issues
Adult Children & Parent Relationship Issues
Body Dysmorphic Disorder
Eating Disorders
Emotion Regulation Issues
Panic
Therapists in Therapy
Empty Nest Issues
Divorce Impact on Children
Domestic Violence
Anger Management
Families with Chronically Mentally Ill Members
Family Business Issues
Family of Origin Issues
Grief & Loss
Job Loss
In-law Relationships
Kink / Alternative Lifestyles
Learning Disabilities
LGB/TQ+ Identity & Relationships
Depression / Mood Disorders
Medical Illness / Chronic Illness / Disability
Mediation / Conflict Resolution
Midlife (Transitions in)
Parenthood (Transition to)
Parenting Issues
Perfectionism
Perinatal Mood / Anxiety Disorders
Physical Abuse
Polyamory, Non-monogamy, Non-traditional Relationships
Suicidality
Postpartum Depression
Caregiver Issues
Remarriage
Retirement (Transition to)
Sexual Abuse
Self-Harm
School Refusal
Sibling Issues
Child Abuse
School Stress
Spirituality / Religion
Step or Blended Families
Borderline Personality Disorder
Adoption Issues
Workplace Issues
Types of Therapy
Emotion Focused Therapy
Humanistic Therapy
Meditation
Narrative Therapy
Psychodynamic Therapy
About
Megan Dyer (she/her) works to create a collaborative and safe space with all her clients. She works with individuals and groups utilizing an integrative approach drawing from trauma informed, psychodynamic and strengths based techniques to promote recovery and healing. Ms. Dyer received her MA in Counseling from The Family Institute at Northwestern University in 2016 and her BA in Psychology from Illinois Wesleyan University in 2014. Prior to working at The Family Institute, Ms. Dyer worked at a nonprofit community mental health agency for six years working with individuals, families, groups and as a supervisor.
Other Professional Involvement/Leadership Positions
Ms. Dyer is currently a member of The Family Institute's Alumni Advisory Board.
Insurance Accepted
Blue Cross Blue Shield
Out of Network Reimbursement
Self Pay