Back to top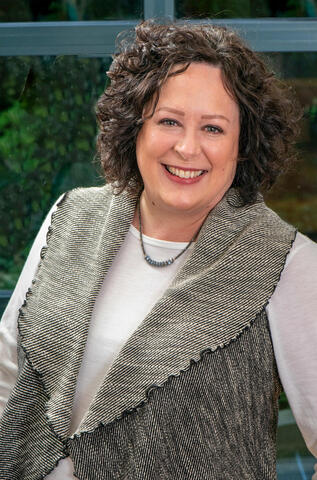 Education
M.A. in Community Counseling, Roosevelt University
B.S. in Applied Psychology, Loyola University Chicago
I Treat
15-20 Years Old
Young Adult
Adult
Older Adult
Family
Issues I Treat
Depression / Mood Disorders
Anxiety Disorders
Post Traumatic Stress Disorder (PTSD)
Family of Origin Issues
Women's Issues
Life Stage Transitions
School Stress
College (Transition to)
Midlife (Transitions in)
Work / Life Balance
Panic
Physical Abuse
Child Abuse
Trauma
Sexual Abuse
Suicidality
Self-Harm
Borderline Personality Disorder
Grief & Loss
Therapists in Therapy
Adult Children & Parent Relationship Issues
Divorce / Marital Separation / Post-Divorce Adjustment
Job Loss
Stress Management
Personality Disorders
Types of Therapy
Acceptance and Commitment Therapy (ACT)
Brief Consultation (1-6 Sessions)
CBT-informed
DBT-informed
Emotion Focused Therapy
Family Therapy
Integrative Systemic Therapy
Interpersonal Therapy
Meditation
Mindfulness & Behavior Therapies
Psychodynamic Therapy
About
Pam Baldinelli has focused her practice on working with depression, anxiety, self-harming behaviors, life transitions and identity issues. She has extensive training in both CBT and DBT and incorporates these treatment models into her work with clients. Baldinelli has also trained in EMDR which allows her to specifically treat those that are struggling to cope with a difficult life experience or trauma. Baldinelli's approach is integrative, collaborative and strength-based. She partners with clients to gain understanding and acceptance of oneself, develop new ways of being, enhance relationships and improve an overall sense of peace and happiness.
Other Professional Involvement/Leadership Positions
Throughout her career, Baldinelli has worked in numerous mental health settings in the Chicago area wherein she has had progressive leadership roles. She was most recently the Director of Child and Adolescent Services in which she provided administrative and clinical leadership to a mobile crisis response team and two outpatient clinical teams across multiple sites. Baldinelli has extensive experience in clinical supervision of both staff and graduate students in training.
Insurance Accepted
Blue Cross Blue Shield
Out of Network Reimbursement
Self Pay