Back to top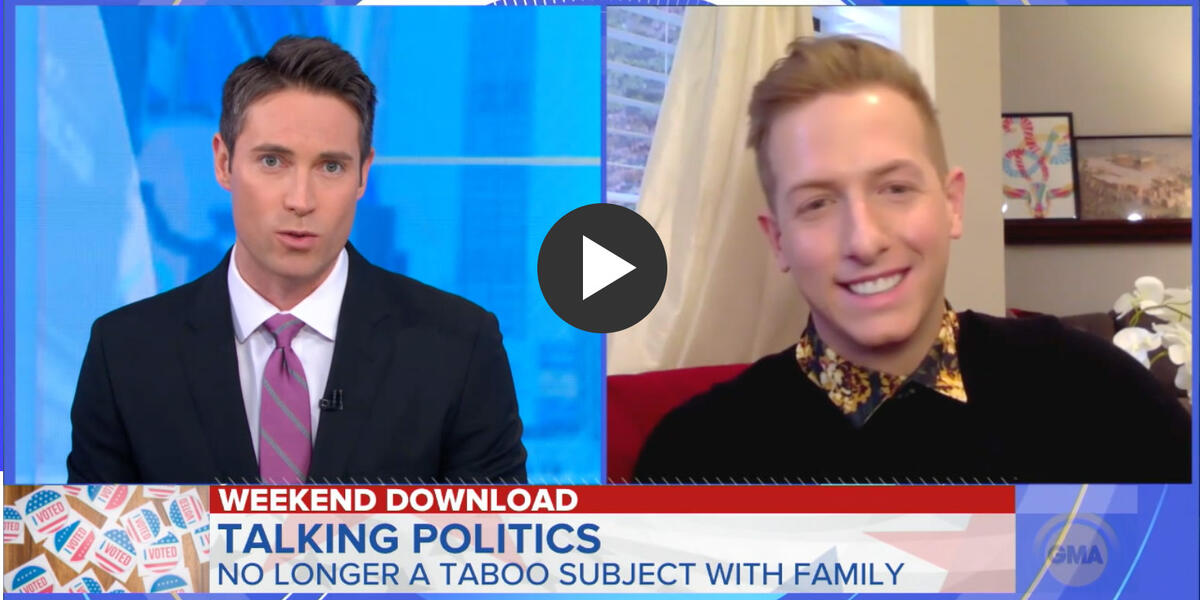 Tips leading up to the election
Casey Gamboni, Ph.D., LMFT, was interviewed earlier today on Good Morning America about how to talk politics with your family during an election year.
Dr. Gamboni says the idea of not talking about politics with your family may be an outdated idea and there are tools that you can use that might actually bring closeness.
When entering a conversation about the topic, Dr. Gamboni says to remember the three C's:
Consider a Goal — Be goal-oriented and consider what you want to get out of the conversation before it starts.
Content vs. Process — Pay attention to the what you are talking about, the content, and the how you are talking about it, the process. If you are noticing high tensions or loud voices in the process, try to calm those down.
Curiosity — Invoke curiosity by asking your family members why they feel the way that they do to better understand where they are coming from, which can help to increase empathy.
When asked how to deal with family members if your candidate does not win, Dr. Gamboni recommends "honing in on what the family can do as opposed to just the individual." He encourages all families to "create a safe space for those members to come as they are without feeling punished or ashamed."