Back to top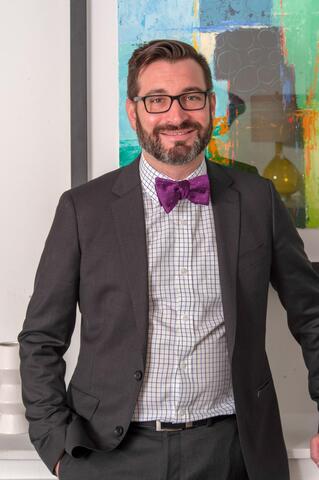 Licensed Clinical Psychologist
Coordinator of Adult DBT and Research Services
Mindfulness and Behavior Therapies Program
Education
Ph.D. in Clinical Psychology — Marquette University
Predoctoral Clinical Internship — Alexian Brothers Behavioral Health Hospital



I Treat
Young Adult
Adult
Older Adult
Issues I Treat
Emotion Regulation Issues
Depression / Mood Disorders
Anxiety Disorders
Addiction
Substance Abuse
Self-Harm
Suicidality
Borderline Personality Disorder
Personality Disorders
Panic
Racism Issues
Cultural Transition / Immigration Issues
Post Traumatic Stress Disorder (PTSD)
Obsessive Compulsive Disorder (OCD)
Compulsions
Eating Disorders
Anger Management
Couples Conflict
Types of Therapy
Acceptance and Commitment Therapy (ACT)
Cognitive Behavioral Therapy (CBT)
Dialectical Behavior Therapy (DBT)
Mindfulness & Behavior Therapies
Radically Open Dialectical Behavior Therapy (RODBT)
About
Dr. Mark Driscoll (he/him) is a licensed clinical psychologist and staff therapist at The Family Institute at Northwestern University. He received his doctorate in Clinical Psychology from Marquette University and completed his American Psychological Association (APA)-accredited pre-doctoral residency at Alexian Brothers Behavioral Health Hospital. Prior to joining The Family Institute, Dr. Driscoll was clinical psychology postdoctoral fellow and clinical coordinator at Chicago Lakeshore Hospital's Lakeshore Center for Behavioral Health (LCBH), where he developed the treatment protocol for an Intensive Outpatient Program (IOP) focused on the treatment of emerging adults/adults with mood disorders, anxiety disorders, personality disorders and substance use disorders.

Dr. Driscoll's clinical practice at The Family Institute focuses on helping adults and couples with emotion regulation difficulties build lives that are meaningful, vital and worth living. He has extensive training and experience using numerous evidence-based therapies, including cognitive behavioral therapy (CBT), behavioral activation (BA), dialectical behavioral therapy (DBT), acceptance and commitment therapy (ACT), interpersonal psychotherapy (IPT) and emotionally-focused therapy for couples (EFTC). Dr. Driscoll is a member of The Family Institute's Mindfulness and Behavior Therapies program, specializing in DBT for the treatment of mood disorders (e.g., depression, bipolar disorder), anxiety disorders (e.g., Generalized Anxiety Disorder, Social Anxiety Disorder, Obsessive-Compulsive Disorder), substance use disorders and personality disorders. He leads a weekly DBT Skills Group as well as an Advanced DBT Skills Group at The Family Institute's Millennium Park location.

Dr. Driscoll's research investigates behavioral and interpersonal models of stress and depression among individuals who are members of cultural and ethnic minority groups. The overall goal of this research is to identify the social and psychological mechanisms by which cultural change and adaptation occur and their relationship to mental health, particularly depression. He has presented at numerous local, regional and national conferences and has published numerous research articles focusing on the mental health of multicultural groups, specifically Latinos and African Americans.
Other Professional Involvement/Leadership Positions
Dr. Driscoll is a member of the Association for Behavioral and Cognitive Therapies, the Society of Clinical Psychology (APA Division 12),  the Society for the Psychological Study of Culture, Ethnicity, and Race (APA Division 45), and the Association for Psychological Science.
Selected publications/presentations
Driscoll, M. W., & Torres, L. (2021). Cultural adaptation profiles among Mexican-descent Latinxs: Acculturation, acculturative stress, and depression. Cultural Diversity and Ethnic Minority Psychology. Advance online publication. https://doi.org/10.1037/cdp0000503.
Driscoll, M. W., & Torres, L. (2020). The protective roles of intercultural competence and Latino acculturation on acculturative stress and depression: A brief longitudinal study. Journal of Latinx Psychology, 8, 161-177. http://dx.doi.org/10.1037/lat0000138.
Driscoll, M. W., Reynolds, J. R., & Todman, L. (2015). Dimensions of race-related stress and African American life satisfaction: A test of the protective role of collective efficacy. Journal of Black Psychology, 41, 462-486.
Insurance Accepted
Blue Cross Blue Shield
Out of Network Reimbursement
Medicare
Self Pay