Back to top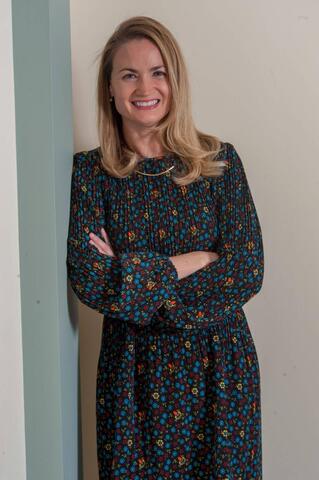 Clinical Director, Transitions to Parenthood Program
Therapist
Education
M.S. in Clinical Practice — School of Social Service Administration at The University of Chicago
Infant Mental Health Certificate Program — Erikson Institute
B.A. in Sociology and Psychology, summa cum laude — University of Houston

I Treat
Adult
Couple & Marriage
Interracial Couples
Family
LGB/TQ+
Issues I Treat
Adult Children & Parent Relationship Issues
Anxiety Disorders
Child-Parent Attachment Issues
Couples Conflict
Depression / Mood Disorders
Family of Origin Issues
Grief & Loss
Life Stage Transitions
Men's Issues
Perinatal Mood / Anxiety Disorders
Postpartum Depression
Therapists in Therapy
Parenthood (Transition to)
Women's Issues
Types of Therapy
Couple Therapy
Emotion Focused Therapy
Emotionally Focused Couples Therapy
About
Ms. Lively is a certified Emotionally Focused couples Therapist (EFT) and her main area of expertise is supporting women, men, infants, couples and families in the transition to parenthood. In addition, she specializes in women's reproductive health. She guides women to understand and manage mood and anxiety symptoms that are triggered or exacerbated by the menstrual cycle, pregnancy and postpartum, and perimenopause and menopause.
Other Professional Involvement/Leadership Positions
Ms. Lively is the chair of the marketing committee and a member of the advisory board of the Chicago Center for Emotionally Focused Therapy. She also co-hosts several Transitions to Parenthood themed episodes of The Family Institute's "Let's Talk" podcast and is a board member of the Illinois Chapter of Postpartum Support International.
Recent Publications
Lively, Nikki. (2012). Reclaiming the Subjectivity of Motherhood: Integrative Relational Approaches in Psychotherapy with Perinatal Mood and Anxiety Disorders. The Illinois Society for Clinical Social Work Newsletter. Summer 2012.
Astrachan-Fletcher, Ellen; Veldhuis, Cindy; Lively, Nikki; Fowler, Cynthia & Marcks, Brook. (2008). The Reciprocal Effects of Eating Disorders and the Postpartum Period: A Review of the Literature and Recommendations for Clinical Care. Journal of Women's Health (17) 2, p. 227-239.
Lively, Nikki M. (2006). What do mothers want? Developmental Perspectives, Clinical Challenges. Book Review. Psychiatric Services (57) 11, p. 1661.
Lively, Nikki M. (2000). Briefer and deeper: A comparative analysis of depth-oriented psychotherapy. The Advocate's Forum (5) 1, p.8-11.
Lively, Nikki M. (1999). Short-term couple therapy: Book Review. The New Social Worker (6) 4, p. 24.
Insurance Accepted
Out of Network Reimbursement
Self Pay