Back to top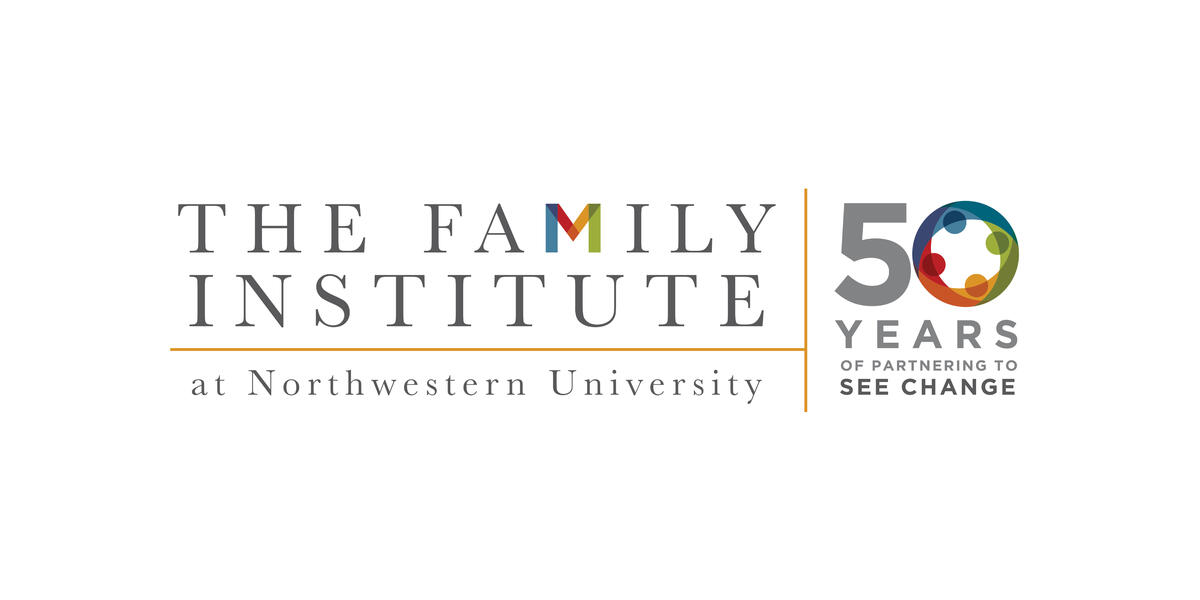 The Family Institute at Northwestern University Celebrates 50 Years of Research, Education and Clinical Practice
CHICAGO – March 4, 2019 – January 1 officially ushered in The Family Institute at Northwestern University's 50th year of strengthening and healing families, couples, children and individuals from all walks of life through a high-quality system of results-oriented care.
"The Family Institute has grown into a nationally and internationally recognized incubator for systemic thinking over the last half century. Through a practice that has grown to more than 180 clinicians and therapists-in-training, research and thousands of publications, we have propelled the theory and practice of how relationships dramatically impact a person's well-being," said Jana L. Jones, president and chief executive officer of The Family Institute at Northwestern University. "We have gone from sharing what we know with a handful of experimental therapists and a small number of clients, to preparing more than 500 graduate-level students each year at a world-class university for meaningful and impactful careers in behavioral health and working with more than 7,000 clients annually to improve their quality of life."
Over the past five decades, mental health has grown from a small, stigmatized endeavor to something that is widely, systemically researched within today's academic and clinical landscape and been shown to be inextricable from physical health.
With an emphasis on whole health, The Family Institute prides itself on consistently being at the forefront of understanding "family" beyond the rigid 1960s definition. "We have always defined family the way each client defines it, taking many diverse forms and not limited by the boundaries of biology, intentionality and/or law," said Nancy Burgoyne, Ph.D., chief clinical officer.
"Relationship problems are the number one reason that brings people to therapy – even individual therapy," said Anthony Chambers, Ph.D., chief academic officer of The Family Institute and director of the Center for Applied Psychological and Family Studies at Northwestern University.
Dr. Burgoyne adds, "we work with families and individuals across the lifespan and stay attuned to changes or impacts on their relationships. Transitions are often vulnerable points in our lives, like when a couple has a child, and we are there to offer additional support."
The Family Institute remains committed to serving the needs of the community and the mental health field for the next 50 years and beyond. Ongoing programmatic research aims to fuel the next generation of scholarship, education and clinical practice, translating scientific, systemically informed knowledge about relationships across the lifespan into the best teaching and clinical practice available.
One example is the organization's Minority Families & Health project, which is focused on testing and adapting research and therapeutic models, currently reflecting the white, heteronormative, upper-middle class, for couples who do not fit this narrow population. The Family Institute is also developing programming around how young people navigate the messy, unstable period as they transition to adulthood, as well as conducting research on the reciprocal relationship between couple functioning and health outcomes.
In recognition of the 50th anniversary milestone and looking forward to the next 50 years, The Family Institute will build excitement throughout 2019 with a series of programs tailored to both educate and engage the Chicagoland community in conversations about behavioral health today. Teaming up with local sponsors and notable speakers, the series will bring The Family Institute's mission to life and culminate at the 50th anniversary celebration event this fall.
###
ABOUT THE FAMILY INSTITUTE AT NORTHWESTERN UNIVERSITY
Incorporated in 1969, The Family Institute at Northwestern University is committed to strengthening and healing families, couples, children and adults through the highest quality, relationship-based mental health services. As partners to see change, The Family Institute brings together research, education and clinical practice leading to growth for our clients, the next generation of therapists and the field of behavioral health.
2019 marks The Family Institute's 50th year of offering high quality mental health counseling. As a team of more than 175 therapists and therapists-in-training practicing in four Chicagoland locations: downtown Chicago, Evanston, Northbrook and Westchester, The Family Institute provides therapy for people from all walks of life.
The Family Institute conducts cutting-edge research to better understand mental health issues and treatment, operating two nationally-renowned graduate programs through the Center for Applied Psychological and Family Studies at Northwestern University in Counseling and Marriage and Family Therapy. For more information, visit www.family-institute.org.