Back to top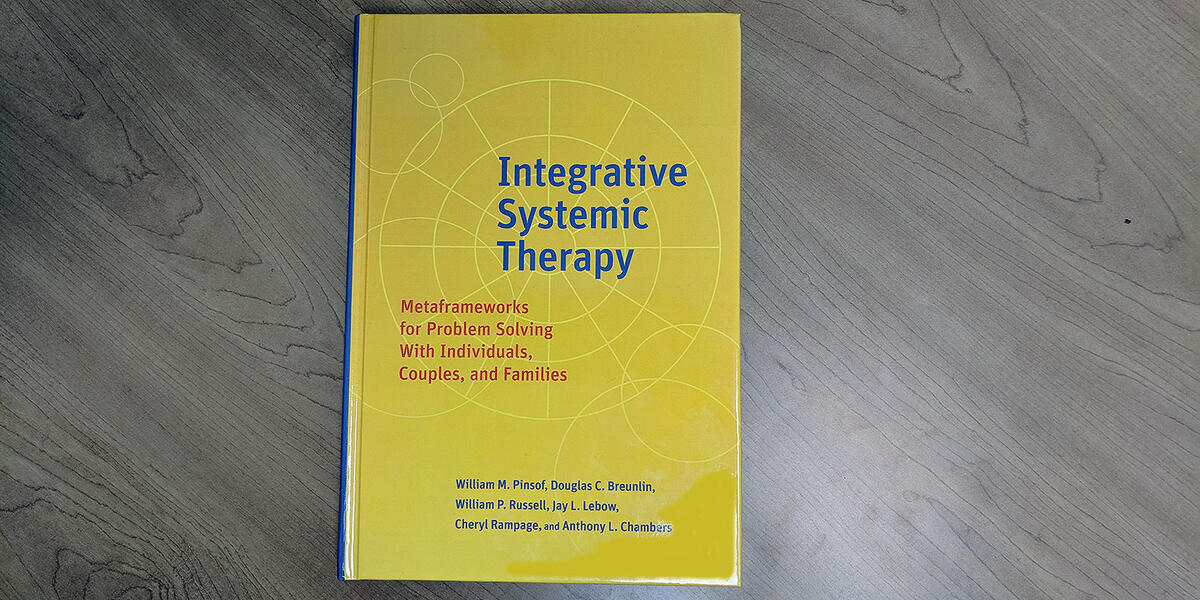 Focusing directly on the concerns that families, couples and individuals bring to therapy, Integrative Systemic Therapy (IST) values client participation in planning therapy and seeking solutions to their concerns. Although focusing initially on straight forward, direct changes in interaction, thinking and feeling, IST also provides tools to systematically address the broad range of more complex factors that may interfere with problem solving. IST is a 21st century therapy that attends carefully to patterns in relationships and guides clients and therapists in deciding what to do when what they are doing is not working.  
About the Book
Many psychotherapists work in agencies or practices where they see families, couples and individuals who present with a variety of problems. Integrative Systemic Therapy (IST) is a 21st century framework for these professionals, whether they are training in the basics of therapy or well established in their careers. IST provides early career therapists with a platform for initial development and lifelong learning. It provides established therapists the opportunity to think outside the box of their established practice and integrate tools that facilitate effective therapy.
IST encourages a focused and direct approach to problem-solving. When that does not work, it provides the means to assess the full complement of factors — psychological, biological, interactional and cultural — that impact clients and their concerns. IST's blueprint for decision-making links case conceptualization to intervention through purposeful therapeutic conversations, facilitates the integration of concepts and interventions from various therapy approaches and informs therapists about what to do when what they are doing isn't working.
This book offers a set of templates and guidelines that enable therapists to efficiently navigate the course of therapy, as well as a treasure trove of case examples to illustrate how therapists use the IST perspective to treat a wide variety of challenging problems.
Authors
What People are Saying About the Book
"Imagine that the sextet of our brightest minds sets out to simultaneously blend and transcend the best ideas in psychotherapy; a systemic perspective, client feedback, clinical integration, outcome measurement and cultural sensitivity. The result would be this comprehensive and practical framework that details the practice of IST. First-rate, leading-edge psychotherapy!"
- John C. Norcross, Ph.D., ABPP, Distinguished Professor of Psychology, University of Scranton, Scranton, PA; Coeditor, APA Handbook of Clinical Psychology
"Novice and seasoned therapists alike will find value in the IST framework. IST provides a clear yet flexible pathway for therapists to tailor treatment to meet the diverse needs of individuals, couples and families. Rich case examples and compelling vignettes bring IST to light and help readers understand how to apply the framework in clinical practice."
- Jenna Scott, Ph.D., LMFT, Faculty, Florida State University; Private Practice, Tallahassee