Back to top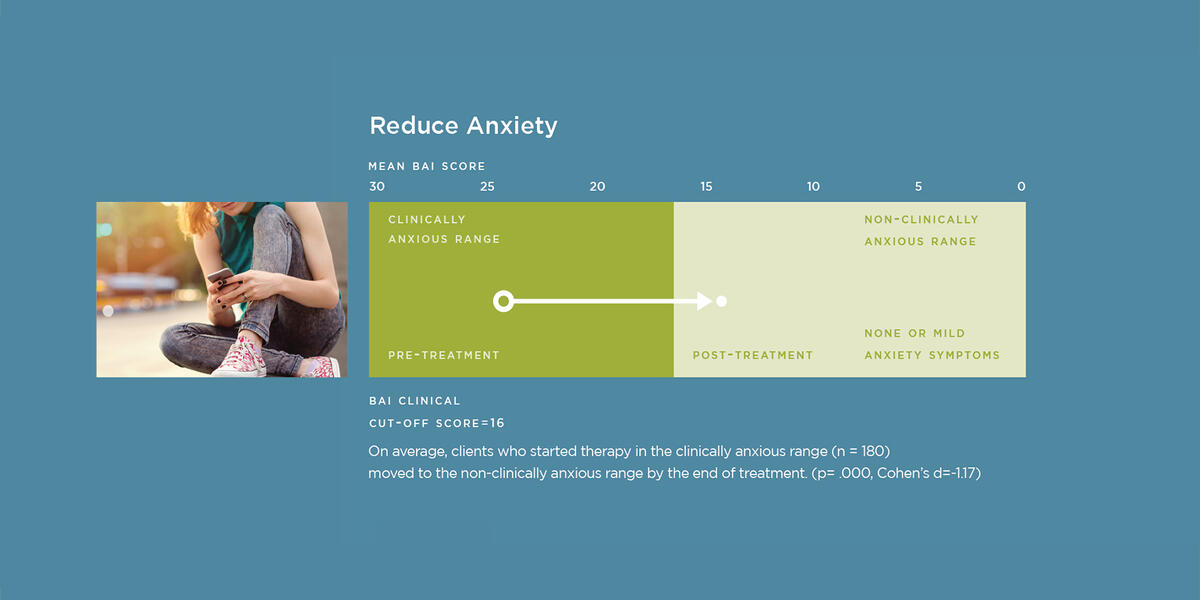 Effectiveness of The Family Institute's Practice
The field of behavioral health is, in many ways, playing catch up to the rest of healthcare when it comes to tracking and reporting outcome measures. The Family Institute continues to take a leadership role in the movement toward evidence-based care and through the strength of our scientist-practitioner model.
We asked: Can we empirically support the claim that our clients get better through therapy at The Family Institute? Can we prove our clients are less anxious, or less depressed and/or have overall improved relationships within their family and/or committed relationships?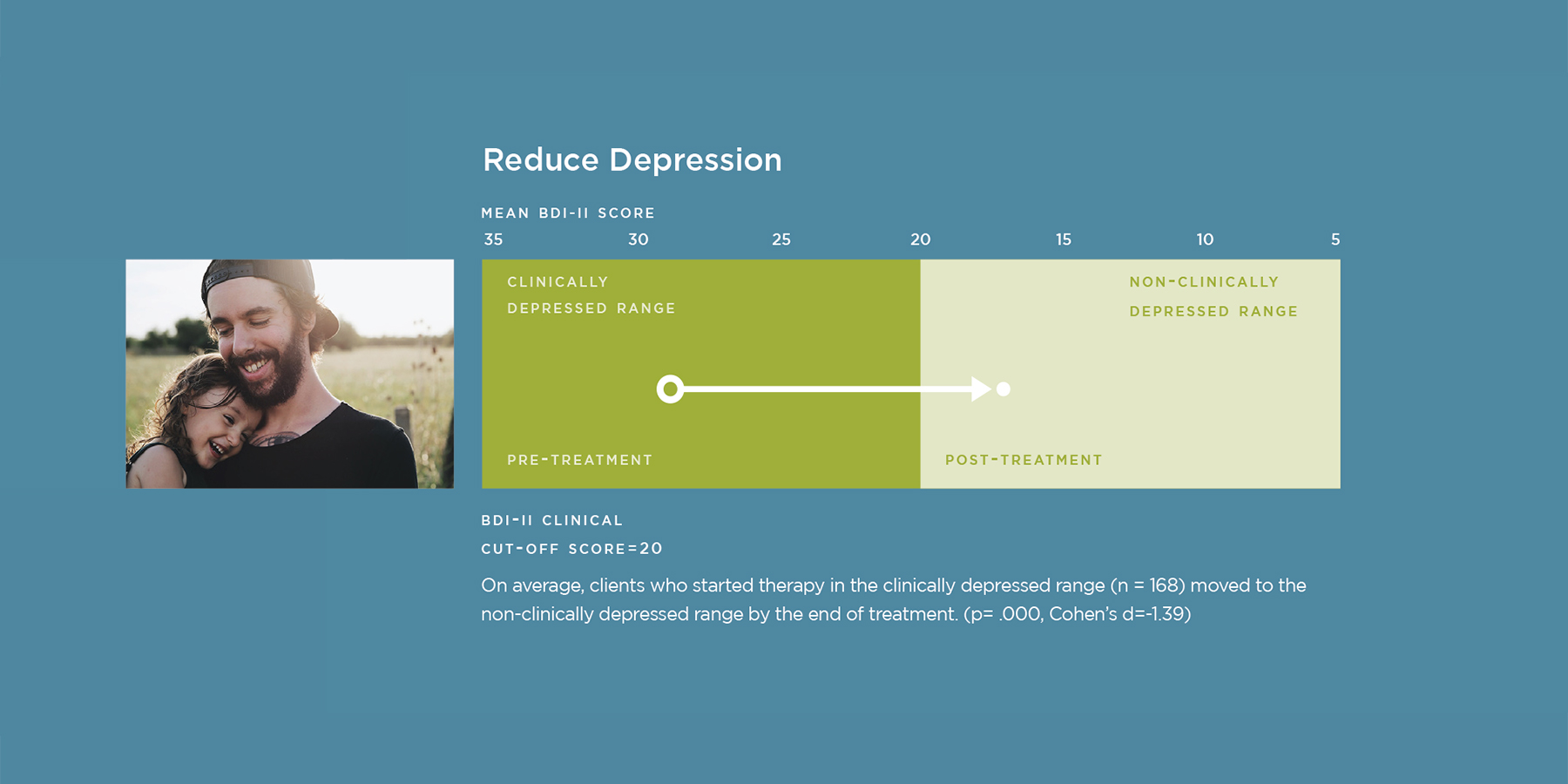 Using widely accepted measures for anxiety, depression and general distress as well as couple and family functioning, we found statistically significant improvement for our clients across the board. After extensive study and thorough review of the research, the answer to our question is "YES."
Being able to substantiate our clinical work has both internal and external implications. In a world that has grown to expect and demand proof of impact, this research is a meaningful first step for our organization.