Back to top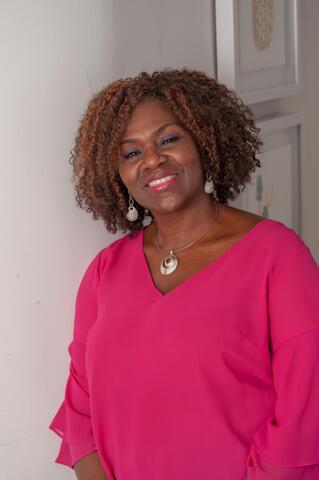 Department Chair, Counseling Program (on campus & online)
Clinical Professor
Therapist
Education
Ed.D.
M.A.
M.S.
I Treat
Child & Adolescent
5-10 Years Old
10-15 Years Old
15-20 Years Old
Couple & Marriage
Interracial Couples
Family
Adoptive Families
Individual
Adult
Young Adult
Issues I Treat
Couples Conflict
Divorce / Marital Separation / Post-Divorce Adjustment
Family of Origin Issues
Premarital Counseling
Adult Children & Parent Relationship Issues
Spirituality / Religion
Trauma
Women's Issues
Affairs & Infidelity
Anxiety Disorders
Caregiver Issues
Child Behavioral Problems
College (Transition to)
Cultural Transition / Immigration Issues
Custody Evaluations / Custody Issues
Depression / Mood Disorders
Divorce Impact on Children
Empty Nest Issues
Family Business Issues
Grief & Loss
In-law Relationships
Mediation / Conflict Resolution
Step or Blended Families
Racism Issues
Retirement (Transition to)
Sibling Issues
Remarriage
Therapists in Therapy
Work / Life Balance
Types of Therapy
Brief Consultation (1-6 Sessions)
Couple Therapy
Diagnostic Assessment
Emotion Focused Therapy
Emotionally Focused Couples Therapy
Family Therapy
Interpersonal Therapy
Narrative Therapy
Premarital Counseling
Relational Cultural Therapy
About
Dr. Baptiste, in practicing therapy, is not just "flying by the seat of [her] pants." Apart from being a therapist, she is also a mental health educator and scholar, and both her interventions and guidance are based in research science, while maintaining best practices. Ms. Baptiste values and integrates mental and emotional wellness practices in her work.
Published Works
Dr. Baptiste has published a variety of publications related to both family and couple functioning, and child and adolescent development.
Insurance Accepted
Out of Network Reimbursement
Medicare
Self Pay
Blue Cross Blue Shield